08/29 Birthday - Zodiac Information
August 29th Zodiac
Date: August 29th
Zodiac Sign: Virgo
Color: Lavender Blush
In One Word: Ideal
Shape: Wave
Strength: Idealism
Weakness: Boundaries
Most Compatible With: Pisces

The important thing to remember about August 29th is that it holds the intense opposition of entities that represent our material existence with the unseen, with the land of dreams, emotions, and faith. The task of those born on this date isn't an easy one, but it is truly fulfilling as their vision clears and they become aware of the powerful connection to the Divine.
August 29th Horoscope
MOON – NEPTUNE – (Pluto) – MARS
Entities seen in the row of August 29th are often too different to bring to peace, unless when one builds the powerful faith they are born with to the point of cognitive understanding. What they need is the flow of emotions to guide them and listening to their heart may be truly difficult if they are raised to be as rational, smart and practical as most Virgos tend to be. This is a time that connects two worlds, the one we can smell and touch with that of longing, desires, and ideals, of all those unseen and unexplainable phenomena. This is what makes them excellent healers, empaths and scientists, for they understand that one side of any equation simply isn't enough.
Their second planetary row speaks of contact between their personality and the vast space we share among us. The entire human race stands to become their home, but they are to stay centered and entirely true, to themselves and others, if they are to cleanse their world of toxins that tend to pile up in their body and mind. To carry the weight of the oceans of Neptune, one must sink into absolute synchronicity with their primal role in the world, however hard it might be to accept to anyone surrounding them, raising them, or connecting with them on any level.
This is the first date in the calendar to have a third planetary row, standing as one more step towards personal liberation and finding their life purpose. There are only three dates with such an important third step of self-discovery. It gives seriousness to everything they stand for and connects them with experiences that are unexplainable, yet deeply powerful. The fall of ego is necessary in order for them to find themselves.
Love and Emotions
As they build up the bravery to fight for the ideal love, people born on August 29th understand that there is something more to their relationships than meets the eye. They will rarely settle for reasonable choices and partners that don't really fulfill their needs, but they could do so if they get disappointed one too many times and their system of belief isn't strong enough. They are looking for that one, special person to be with, and won't typically get scattered on parallel relationships, although some form of secrecy is necessary in order to keep their love alive.
If they lose touch with their heart and get intoxicated by too many influences from the outer world they get distant and too rational, unable to connect to their partner. It is important to nurture their idealism just as much as reason, and this seems to be a much harder task than it would appear. Gentle and sensitive, they need someone tender and open enough to understand their needs instead of fighting against them.
Purpose
The destination that those born on 29th of August are supposed to reach is in the core of their personality and their true Self. Their purpose in life is to find self-respect and confidence, so they can proudly pursue the mission that is calling on them. To do this, they will need to cleanse their physiology of all sorts of toxins and enhance their energy levels, until they find a way to sense where their creative sides will truly shine.
What They Excel In
A person born on August 29th is a natural born healer, priest or a priestess on a mission to spread faith and find the point of balance in any conflict. They are negotiators and empaths with an intense need to help out and could turn to become doctors or alternative healers of all kinds, as well as chemists, actors, and psychologists. Open for incredible things, their talents will come to surface in unusual ways and they should try themselves out in different artistic classes to see if something triggers their thrilling inner sensations.
August 29th Birthday Gift
Each Virgo representative born on the 29th of August is a bit of a dreamer, but still belongs to the Sun sign of Virgo. Choose literature that is spiritual enough, romantic enough, or strangely fictional, leaving options open for several different endings in their mind. They are open and react well on healers, so a weird session with a local healer can be a very good choice. Enroll them in a yoga course or any activity that connects their physical body with the spiritual set of beliefs that intrigue them.
Positive Traits for August 29th Born
Sensitive empaths with a big heart, ready to connect the unconnectable and make the impossible possible. They are true fighters for the ideal when they follow their calling and understand the mission they are here to pursue.
Negative Traits for August 29th Born
Distant, lost, and out of faith, when they aren't in touch with their emotions and sensitivity they start losing deep relationships and settling for less than what they know they need.
Healing Crystal
Astrophyllite is an excellent choice of stone for those born on August 29th, showing them the path towards their core of Self and their life purpose. It will infuse their entire being with light and help them recognize their fullest potentials, talents and needs. Acceptance of issues from the past will come easier with the help of this crystal, untying these individuals from matters that are long gone and imprison their energy with unhealthy ties.
Sabian Symbol
The Sabian symbol for Virgo representatives born on August 29th:
"A Merry-Go-Round"
With this line standing to describe the position of their Sun in Virgo, individuals born at this time obviously need to learn something about the repetition of emotion that comes as a consequence of ego battles that don't end. They have a task to open up for something much larger and more profound than their daily existence, and the rings of Saturn will present before them as limitations and obstructions that keep them spinning in same circles until they embrace the will of their God and see how everything is already in just the right place.
Famous Birthdays on 29th of August
In 1915 Ingrid Bergman was born, a Swedish actress who starred in numerous movies including Casablanca and Notorious. Interestingly, a scandal provoked by her extramarital affair with a director still didn't interfere with her becoming "the ideal of American womanhood" and one of the legends of classic American cinema.
In 1958 Michael Jackson was born, an American singer, songwriter, dancer and actor, who was a global figure in popular culture for more than four decades. Guided by his ideals, he entirely changed his skin color and appearance, his inability to accept the physical world leading to accusations for sexual child abuse and his death by intoxication that his physician was convicted of involuntary manslaughter for.
In 1986 Lea Michele was born, an American actress and singer that appeared in Les Miserables and Scream Queens. A philanthropist and a singer too, her voice has been critiqued by the Rolling Stone as "a little too perfect".
Important Historical Events on 29th of August
708 – The first copper coins are minted in Japan.
1831 – Electromagnetic induction is discovered by Michael Faraday (born on September 22nd).
1842 – The first opium war ends.
1898 – Founding of the Goodyear tire company.
1949 – The testing of the first Soviet atomic bomb.
2005 – Hurricane Katrina devastates a large part of the U. S. Gulf Coast.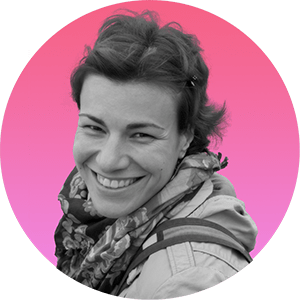 Iva Vucinic is a highly regarded professional astrologer & psychologist. Certified by the International Society for Astrological Research (ISAR CAP) and a graduate of Johannes Kepler Institute.
Iva is also an accomplished writer, with her work on astrology featured in major media outlets such as Yahoo, Daily Mail, Cosmopolitan, BuzzFeed, NBC ...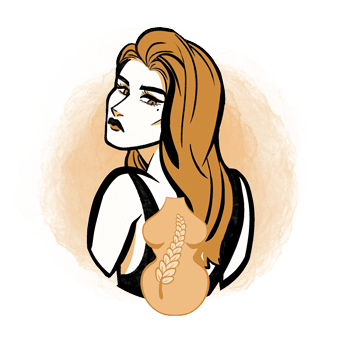 Additional Information
Virgo - traits, personality, dates, characteristics and astrological sign information.
Virgo Man - information and insights on the Virgo man.
Virgo Woman - information and insights on the Virgo woman.
Virgo Compatibility - the compatibility of Virgo with the other astrological signs in love, sex, relationships and life.
Virgo History - the history of Virgo and the stories behind it.
Virgo Symbol - images and interpretations of the Virgo symbol and ruler.
Zodiac Calendar - Discover what your date of birth tells about your character, motivation and purpose in life.