08/09 Birthday - Zodiac Information
August 9th Zodiac
Date: August 9th
Zodiac Sign: Leo
Color: Magenta
In One Word: Lighthouse
Shape: Three Parallel Arrows
Strength: Beliefs
Weakness: Lost
Most Compatible With: Aquarius

August 9th smells of some sort of an ending and has a tone of contemplation and realizations that are much larger than common earthly issues. A lot has to be done in the inner world of those born on this date, and even though their strong Sun in Leo allows constant progress in their lifetime, they easily find themselves stranded, between ideals they wish to pursue and reality that beliefs they were taught shape.
August 9th Horoscope
(Pluto) – NEPTUNE – (Pluto) – MARS
People born on the 9th of August may be philosophers and thinkers with a higher cause, those who need their ideals and talents nurtured and recognized, or they might get depressed or turn to different forms of addictions and unhealthy relationships. Tied to matters of the past and unable to disconnect in a healthy way from moments in life that inspired them, quite often they end up in situations that force them to detach. This can be troubling if their emotional structure isn't well supported and their love for Self is shaken.
The Sun and Uranus tell the tale of their second row of planets, pointing out the need for an intense change to express their individualism and the higher truth given to them by birth. Fighters for the ideal, they are unpredictable when pushed into a wall, and may become troublemakers and cause riots if their movements aren't slow, steady, and in constant touch with their sensitive core.
Love and Emotions
Idealistic and passionate, some individuals born on the 9th of August hold on to platonic and unmaterialized bonds for too long. Others will force the physical side to their bonds, dismissing the Divine love along the way and seeing the world as a rough place where joy is to be found every step of the way. In truth, they are sensitive souls in need of warm and cuddly romances and partners who understand their deep beliefs. They need someone to follow and someone to follow them, falling in love again and again, every morning when they wake up next to their loved one.
Often tied to emotions that marked their lives with intense beauty, they sometimes get stuck and leave pieces of their Soul scattered among past relationships. To set free and gather energy for new and incredible experiences coming their way, they are to set free from anger, understand their own inner drive, and accept that some relationships were never meant to last and that this doesn't define those that could last a lifetime.
Purpose
As if to prove the claim made by Sabian symbols, the guiding light of those born on August 9th is found in the nature of Mars and the first chakra. This points them towards recognition of their energy sources and their body as the instrument given to be cherished and nurtured if they are to create a safe and peaceful harbor for their ideals to land on. In time, they typically turn to a healthier lifestyle, realizing that this is the only way to enjoy the real world surrounding them.
What They Excel In
Missionaries and fighters for human rights, for their own rights and any ideal that they feel is essential to their livelihood, they excel in inspirational work that drives them towards the modern world. Artistic and able to connect to the field, they make excellent actors, painters, and musicians, for as long as they have the foundation to carry the burden of such career choices.
August 9th Birthday Gift
In need of spiritual and dreamy content in their lives, while also in search for gravity and the right center of connection to the material world, gifts intended for those born on August 9th may range in variety and color from one extreme into the other. It is always good to choose something with a powerful message and in touch with their current beliefs, that don't necessarily involve religion or any abstract leanings they tend to build throughout their lifetime. Give them something artistic, gentle, something to guide and inspire them, reminding them of their truth every step of the way.
Positive Traits for August 9th Born
Humane, open for new experiences and focused on ideals to guide them, they are an inspiration to many when they are in touch with their inner truth and entirely honest to their core of personality.
Negative Traits for August 9th Born
Shady and sometimes dishonest, they get tied to ideals that are long gone and can't move on from romanticized experiences that don't serve a purpose anymore.
Healing Crystal
Pollucite is a wonderful stone for individuals born on August 9th, helping with the release of environmental toxins and influences that became a toxic part of one's aura. It will aid them in letting go of thoughts and emotions that hold them back and keep them tied to the past. It is a stone said to bring all humanity together in peace, stimulating affinity between all people.
Sabian Symbol
The Sabian symbol for Leo representatives born on August 9th in a year preceding a leap year:
"The Storm Ended, All Nature Rejoices in Brilliant Sunshine"
The Sabian symbol for Leo representatives born on August 9th in a leap year and two years following it:
"A Volunteer Church Choir Singing Religious Hymns"
The power of faith is magnificent in these two lines, one being the touch with Nature itself, and the other with beliefs shaped by humans. These two have a way of connecting on this date, speaking also of the importance of connection between body and religion, beliefs and the material world. People born on this date should practice what they preach, fully aware of the influence of the outer world and human ways on their physical existence, and vice versa.
Famous Birthdays on 9th of August
In 1957 Melanie Griffith was born, an American actress who rose to fame in the 1980s through roles in Body Double and Working Girl. Drug and alcohol addictions stalled her career, but she was still recognized for the talent brought by Neptune in her planetary row.
In 1963 Whitney Houston was born, an American singer, songwriter and actress, cited by the Guinness World Records for the most awarded female act of all time. Her remake of the song "I Will Always Love You" remains the best-selling single by a woman in our entire history. Although her incredible talent left its mark on the world, her addictions led to her death.
In 1968 Gillian Anderson was born, an American British actress, writer and activist, recognized mostly for her role of Dana Scully in The X-Files. As a teenager, she went through a rebellious phase, experimenting with drugs and dyeing her hair in various colors. She later grew into a stable Leo, practicing meditation daily and turning to philanthropy to serve a higher purpose.
Important Historical Events on 9th of August
1173 – The beginning of the construction of the Tower of Pisa.
1892 – The patent for a two-way telegraph is received by Thomas Edison (born on February 11th).
1930 – The cartoon debut of Betty Boop.
1945 – Japanese-occupied Manchuria is invaded by the Red Army.
1965 – Singapore becomes the first country to unwillingly gain independence.
1974 – Richard Nixon (born on January 9th) becomes the first President of the United States to resign from office.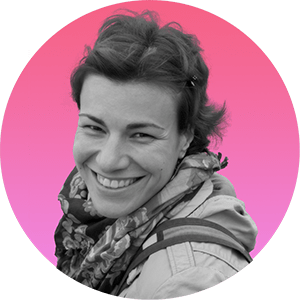 Iva Vucinic is a highly regarded professional astrologer & psychologist. Certified by the International Society for Astrological Research (ISAR CAP) and a graduate of Johannes Kepler Institute.
Iva is also an accomplished writer, with her work on astrology featured in major media outlets such as Yahoo, Daily Mail, Cosmopolitan, BuzzFeed, NBC ...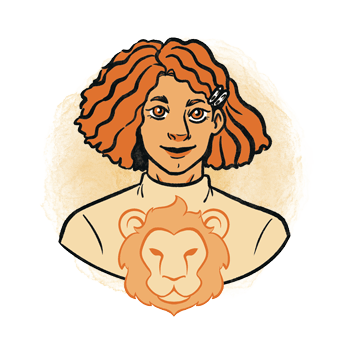 Additional Information
Leo - traits, personality, dates, characteristics and astrological sign information.
Leo Man - information and insights on the Leo man.
Leo Woman - information and insights on the Leo woman.
Leo Compatibility - the compatibility of Leo with the other astrological signs in love, sex, relationships and life.
Leo History - the history of Leo and the stories behind it.
Leo Symbol - images and interpretations of the Leo symbol and ruler.
Zodiac Calendar - Discover what your date of birth tells about your character, motivation and purpose in life.