08/21 Birthday - Zodiac Information
August 21st Zodiac
Date: August 21st
Zodiac Sign: Leo
Color: Sunglow
In One Word: Lights
Shape: Circle
Strength: Aware
Weakness: Lack of Balance
Most Compatible With: Libra

A date such as August 21st is there to mend opposites and bring balance to the entire sign of Leo. This is a place where a loving heart is to meet our awareness and serves as a bridge of one's emotions with their rational Self. Initiative taken on this day needs to be authentic and guided by love, or it won't be rewarded in ways that one might think. For as long as passions guide them, those born on this date will shine brightly on everyone involved in their life.
August 21st Horoscope
MOON – SUN – (Pluto) – MARS
The connection of the feminine with two strong masculine entities is strong in lives of Leos born on the 21st of August, making them vulnerable to aggression of other people and easy to take roles of the aggressor or victim in their close relationships. Although this doesn't have to be that intense, it will be felt through the loss of personal power when their worlds intertwine with worlds of other people. They are to heal a conflict of their parents, of the archetypal mother and father within, and bring grounding to shared goals between the yin and the yang, and two very different sides of their personality – fragile, sensitive one and the proactive, strong one.
We can see that the conflict of egos easily arises in their conflicts, for two Suns in the second row speak of authority figures that impose their will, and situations when two kings are needed to rule one body, one system, and one state. Balance between inner extremes of their personality as whole will bring them peace they wish for, finally making them feel at home.
Love and Emotions
Hearts of individuals born on August 21st are rich with emotion, warm and extremely passionate while still much more tender than one might anticipate. They easily fall into shame when too fragile for their own criteria and need to learn to let go of all emotions, expressing their truth every step of the way. They will be happy only when they learn that feelings are meant to be their radar in life, guiding them where their heart yearns to go.
Their relationships are warm and cozy, and when they aren't, they simply get too tough to stay in. They need someone to keep them safe, someone who understands their inner world even though their expression is tough and spikey, and they shouldn't settle for anything other than tenderness, in their own approach and in the approaches that others have with them. Their exciting and rewarding periods typically come through living together, marriage and parenthood, but only after they've met their truest, most fragile inner needs.
Purpose
The Moon stands as a governing light in lives of people born on the 21st of August. It is their purpose in life to open their heart, cleanse their emotional world, and connect to others in a state of pure love. They need to forgive and still remember with love, coming to the point of understanding that allows them to love themselves unconditionally. They will feel a strong desire to have a family, a peaceful life with a partner who understands and supports their gentle side, and it is their path to find all those tender things they crave for.
What They Excel In
People born on August 21st make excellent leaders, able to connect to large teams and masses of people on a larger scale. Good with people, they will be good real estate agents, home decorators and party planners, and always find it easy to spend their energy on things that make them feel childish, creative, and filled with joy. It is often hard for them to keep a straight face, even when circumstances get serious, and need a workplace that won't restrict their positivity as the source of energy through connecting with others.
August 21st Birthday Gift
Leos born on August 21st appreciate trinkets for their home, pictures and memories that remind them of good times. They enjoy presents that are ordinary, for as long as they are personal enough and given from the heart. Since they have the ability to feel the intent behind the present, it is important not to buy something just to "get the work done" and think of a personal approach that will keep their heart warm. They want something that will make them calm or make them laugh, something to play with and something to spark their child within.
Positive Traits for August 21st Born
Open for interaction, they are childish, honest, and easy to connect with. Ready to embrace other people's weaknesses, they make good partners and find it easier to work in a team than most other Leo representatives.
Negative Traits for August 21st Born
When they shut their heart down, they become pushy and even aggressive, adamant to make their will lead the way and stubborn to break walls that are meant to protect them, and those around them.
Healing Crystal
Although color pink isn't typical for a Leo, those born on the 21st of August know how to use it to their benefit and find peace when getting in touch with pink chalcedony. It is a stone that aids inner balance of emotion, leading to a stable manifestation of their heart's desires, leading to a calmer approach and less fiery reactivity to situations in their life. Stirring the motherly nurture, this crystal will allow them to balance out their heart's role with that of initiative and the power held in their solar plexus.
Sabian Symbol
The Sabian symbol for Leo representatives born on August 21st in each year that isn't a leap year:
"Many Little Birds on a Limb of a Big Tree"
The Sabian symbol for Leo representatives born on August 21st in a leap year:
"A Mermaid Emerges from the Ocean Waves Ready for Rebirth in Human Form"
The story of these lines is the one of all details that need to be covered in order for dreams to come to life. This is a fairytale taking human form, something that can be done even though it seems impossible, and all those small steps that need to be inserted in the machinery of Nature and our planet Earth to reach the destination that is calling on their heart.
Famous Birthdays on 21st of August
In 1754 William Murdoch was born, a Scottish inventor credited for the discovery of gas lighting. Through cooperation with his father, he built a "wooden horse" and continued in his footsteps until leaving his own legacy.
In 1956 Kim Cattrall was born, an English Canadian actress known best for her role of Samantha Jones in the series Sex and the City. Her role in the series speaks well of her planetary row and the stress that the Moon combined with the powerful Sun and Mars may go through.
In 1967 Carrie-Ann Moss was born, a Canadian actress who rose to stardom with her role of Trinity in The Matrix trilogy. This deeply feminine role gave the right touch of Moon to her expression through acting.
Important Historical Events on 21st of August
1770 – Eastern Australia is claimed for Great Britain by James Cook (born on November 7th).
1888 – The patent for the first successful adding machine.
1897 – The founding of the Oldsmobile, an American brand of automobiles.
1911 – Vincenzo Perugia (born on October 8th) steals the Mona Lisa from Louvre.
1959 – Hawaii is proclaimed to be the 50th state in the U. S.
1993 – Contact of NASA with the Mars Observer spacecraft is lost.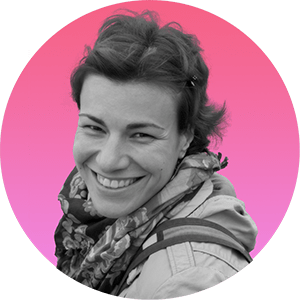 Iva Vucinic is a highly regarded professional astrologer & psychologist. Certified by the International Society for Astrological Research (ISAR CAP) and a graduate of Johannes Kepler Institute.
Iva is also an accomplished writer, with her work on astrology featured in major media outlets such as Yahoo, Daily Mail, Cosmopolitan, BuzzFeed, NBC ...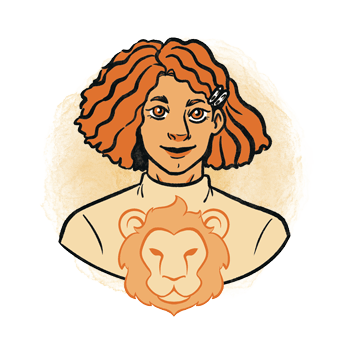 Additional Information
Leo - traits, personality, dates, characteristics and astrological sign information.
Leo Man - information and insights on the Leo man.
Leo Woman - information and insights on the Leo woman.
Leo Compatibility - the compatibility of Leo with the other astrological signs in love, sex, relationships and life.
Leo History - the history of Leo and the stories behind it.
Leo Symbol - images and interpretations of the Leo symbol and ruler.
Zodiac Calendar - Discover what your date of birth tells about your character, motivation and purpose in life.