08/23 Birthday - Zodiac Information
August 23rd Zodiac
Date: August 23rd
Zodiac Sign: Leo
Color: Harvest Gold
In One Word: Purpose
Shape: Parabola
Strength: Learning
Weakness: Scattered
Most Compatible With: Pisces

Nothing seems to be impossible on August 23rd, not even a silent and spontaneous move from the position on the throne, to that of a servant. Although it might be a challenging time for one's ego, it is also a moment of harvest, when fruits of self-recognition are to be gathered, and the truth about Self revealed. It is a point when the Sun moves from Leo to Virgo, being the point of us returning to modesty, to earthly, practical values, and our physiology, so we can make it functional and ready to accept all those dreams we wish to fulfill.
August 23rd Horoscope
MOON – JUPITER – (Pluto) – MARS
When Moon and Jupiter combine in a planetary row, we instantly see the importance of learning in lives of those born on August 23rd. This is a row of high expectations, when truth needs to be found so that any aim can be set, from the heart. These individuals will have a task to grow rapidly and in focus and feel uptight and trapped as soon as they become stagnant instead of manifesting their ideas and visions with vigor and strength. They are ready to learn about ways to help themselves, and heal wounds inflicted by unconscious behavior and challenges of the outer world.
To expand their awareness, each individual born on this date must recognize their true potentials first and accept that some answers can never be found outside of their own inner world. Open for all sorts of teachings, they become teachers themselves, this bringing them to leading positions that light the way for others and keep them on a positive path of self-love. They should steer clear of unsolicited advice and all those attempts to help people who never asked for their help.
Love and Emotions
Each love in lives of those born on August 23rd is big. They don't seem to be capable to move in small steps or give little love only to see it grow, and they are still inexperienced in finding rational choices that allow them to measure justice in each of their bonds. It is important that they keep their boundaries obvious, making room for their own development instead of getting lost in philosophies of love. They need someone who knows how to receive their love with gratitude, and this often waits for them a bit further on the road of life.
Cautious and yet blunt, they have a lot to share and always feel supportive of their partner's needs. The confusion of ego may be grand here, making it really difficult to separate what is theirs and what belongs to the one they love. Their love life is exciting and serves its lessons, teaching them what they need to know about acceptance, faith, patience, and the flow of time. To seriously commit to someone, they might find that this can only be done when they untie from somebody else.
Purpose
The purpose in lives of people born on the 23rd of August is the ultimate test of faith, and their difficulties in life tend to grow if they don't circle them up and accept them with realism and ease. They are to believe in always being in the right place at the right time, and finally finding time to rest, relaxing their body to the point where everything in life comes with a lot more ease. Distancing themselves from the world, they learn most in solitude, and see their lives as an upwards spiral that, at some point, turns all difficulties into blessings.
What They Excel In
Both a Leo and a Virgo born on this date excel in teaching. They tend to be good students, even when irresponsible and scattered, but their core is eager to learn, and their curiosity sets up a good foundation for anything they may imagine. Truth diggers with a vast internal world, they become very productive in science and esotery, as private detectives and all those people working from the shades and shadows of those who are found in positions of power.
August 23rd Birthday Gift
It may seem impossible to pick a gift for someone born on the 23rd of August, but this isn't really that much of a problem. All they need is something to learn from, something to keep their focus and teach them a truth of two about their own inner state. They heart yearns for grand declarations of love, and they need someone to buy them an airplane ticket or pay for a long vacation in a distant land. They wish to visit all distances, philosophical or earthly, and this is something you can provide them with.
Positive Traits for August 23rd Born
Ready to bring the processes in their mind to life, they become practical and focused on the real world, and built their intelligent and subtle approach as they grow older. Deep and grasping the concept of action and consequence, they build solid relationships when they understand their own need for solitude.
Negative Traits for August 23rd Born
A bit lost in their path, they cannot choose their direction if they don't expand their vision enough and learn many new things and details to help them through. Unusually indecisive, they get stuck in situations that are neither "here nor there", unable to act until they learn the lesson about themselves that is being given.
Healing Crystal
It is good to consider green prasiolite as a stone that fits the character of those born on August 23rd. It is a stone that resonates with their heart, opening their emotional world for impulses of Mother Earth, creating a spiritual link with Nature. When this crystal is immersed in fire, it becomes an entirely different stone, and this serves well to show us how much it supports spiritual growth and changes needed in one's life to not stay in one stagnant point.
Sabian Symbol
The Sabian symbol for Leo representatives born on August 23rd in each year that isn't a leap year:
"An Unsealed Letter"
The Sabian symbol for Virgo representatives born on August 23rd in a leap year:
"In a Portrait, the Significant Features of a Man's Head are Artistically Emphasized"
The sense of mystery and art to these symbols speak well of the need of both Leo and Virgo to connect with Neptune, the first bringing it to fall and the second to detriment. People born on this date are to test their faith and lower their ego and mind to the point where they can find true belief in their own abilities and ways of the Universe. Letting go to the flow of Neptune and turning to the ideal in their aware actions as much as gradual and rational manifestation, they will learn that everything is possible.
Famous Birthdays on 23rd of August
In 1912 Gene Kelly was born, an American actor, dancer, singer and choreographer whose contributions are thought to lead to the transformation of the Hollywood musical. He is noted as an actor to make ballet form commercially acceptable to film audiences.
In 1965 Roger Avary was born, a Canadian director and screenwriter, who worked with Quentin Tarantino on Reservoir Dogs and Pulp fiction. He was found guilty of vehicular manslaughter while driving under influence and served time in jail.
In 1970 Jay Mohr was born, an American actor, comedian and screenwriter, known best for his role of Professor Rich Payne in the series Ghost Whisperer. In his second marriage, he changed his name to add his wife's surname to his own.
Important Historical Events on 23rd of August
1305 – A Scottish knight, sir William Wallace is executed for high treason.
1866 – The end of the Austro-Prussian war.
1904 – The patent for the automobile tire chain.
1948 – With the effort of 147 churches, the World Council of Churches is formed.
1966 – The first image of the Earth from Moon's orbit.
1991 – The World Wide Web reaches the point to be open to the public.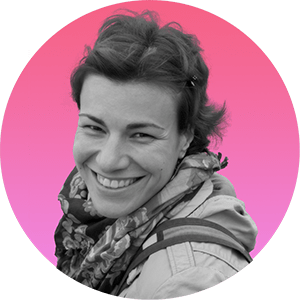 Iva Vucinic is a highly regarded professional astrologer & psychologist. Certified by the International Society for Astrological Research (ISAR CAP) and a graduate of Johannes Kepler Institute.
Iva is also an accomplished writer, with her work on astrology featured in major media outlets such as Yahoo, Daily Mail, Cosmopolitan, BuzzFeed, NBC ...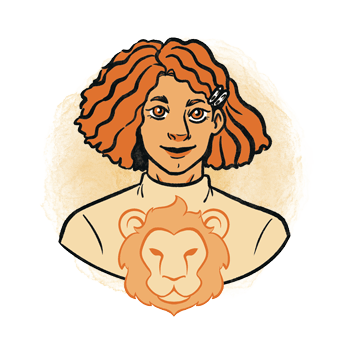 Additional Information
Leo - traits, personality, dates, characteristics and astrological sign information.
Leo Man - information and insights on the Leo man.
Leo Woman - information and insights on the Leo woman.
Leo Compatibility - the compatibility of Leo with the other astrological signs in love, sex, relationships and life.
Leo History - the history of Leo and the stories behind it.
Leo Symbol - images and interpretations of the Leo symbol and ruler.
Zodiac Calendar - Discover what your date of birth tells about your character, motivation and purpose in life.