08/12 Birthday - Zodiac Information
August 12th Zodiac
Date: August 12th
Zodiac Sign: Leo
Color: Hollywood Cerise
In One Word: Connection
Shape: Crescent
Strength: Shielded
Weakness: Closed Up
Most Compatible With: Aquarius

August 12th is a date with a certain mystery to it, rewarding one with intense feelings and an important family story that is to illuminate their own inner world. It is a time when things should be initiated only when our souls are ready to face the challenge and the consequence of the moment, and tenderness is to be built even if there was none in the first part of life of those born at this time.
August 12th Horoscope
SUN – MOON – (Pluto) – MARS
The call of such entities in the planetary row of those born on August 12th is intensely linked to their emotional state prior to all other factors. They will seek personal satisfaction and happiness at any cost, and easily end up wounded if they rush into relationships that they aren't really ready for. When in touch with their emotions and deeply nurtured and supported in their primal family, these Leos have a chance to connect to others on a deeply spiritual level, while remaining in a constant state of childish joy, relaxed and ready for the world to come to them.
With two Suns set in their second planetary row, conflicts may arise with authority figures and matters of respect for others and self-respect will turn out to be their most important guidance in time. Their lives will be rich with emotion that is to be protected from influences of ego battles and other people's projections that really shouldn't be taken personally. As they raise their own awareness to a higher plane, the outer world will reply with a smile and they will reach the position that they deserve.
Love and Emotions
Love life of Leos born on August 12th is their most vulnerable and most rewarding point, and even though we cannot see Venus in their planetary row, their relationships play the most important role in their lives. To connect with their partner completely and without restraint, they have a task of cleaning their emotional world and their waters, what ancestors left as non-pleasant and in ways dismissed, and this could push them into strange relationships with partners that nobody expects them to choose.
As their heart is cleansed and their vision clears up, they find partners to build a home with, those who will support their deepest emotional states, even if they aren't well accepted by the rest of the world. Their frailty is an issue on its own, and it should be approached with extreme care or they might push themselves too far and stay too long with partners that don't make them happy. They need someone gentle and touchy, while at the same time passionate enough to follow in their pace and understand their sensitivity behind their fiery appearance.
Purpose
In search for their Soul and their emotional liberation from ghosts of the past, those born on the 12th of August may discover incredible and miraculous things when connecting to other people. As they learn to truly protect themselves and build walls in the time of need, they will get braver and braver to open their hearts for bonds that leave them breathless, inspire them and make them whole. Their purpose is to find a sense of home inside their own heart.
What They Excel In
Each person born on August 12th has a special talent for connecting to other people and healing their emotional states if it is not buried too deep in their own wounds. This could make them excellent in HR as well as all areas of medicine, alternative methods of healing and therapy. They tend to become family oriented and when in touch with their own feelings, they excel in parenting and understand how to connect to their own child within.
August 12th Birthday Gift
When picking a gift for the August 12th birthday, you should keep in mind that no matter their ways of expression, they are deeply emotional beings in need of warm nurturing energies. Buy something for their home, choose a warm blanket in their favorite colors, or a cuddly piece of wardrobe that will remind them of the closeness and understanding shared. Their energy is quite intense, but to keep their guard down, they need to feel understood and loved. Give them the gift of music, tickets for their favorite band performing live, or anything that will get them in touch with their feelings.
Positive Traits for August 12th Born
Shielded, emotional and nurturing of their child within, they may develop excellent people skills and a high level of emotional intelligence if they are gentle enough with their own needs and states of heart.
Negative Traits for August 12th Born
Too shielded from the world, they build coping mechanisms that don't allow them to connect to their own inner pain. In this state, they become egoistic, turned to their own personal needs and detached from joyful feelings that make them richest.
Healing Crystal
A beautiful stone for hearts of those born on August 12th is Maori Greenstone, also called Pounamu stone. It is a mystical stone that is believed to help one live a long and fulfilled life. This crystal serves as a protection shield from the aggression of the world and destructive tendencies of others. It is a symbol of love and appreciation for another person, and deeply connects these individuals to other people with their guard held right where it is supposed to be.
Sabian Symbol
The Sabian symbol for Leo representatives born on August 12th in two years preceding a leap year:
"A Houseboat Party"
The Sabian symbol for Leo representatives born on August 12th in a leap year and a year following it:
"Zuni Indians Perform a Ritual to the Sun"
It is clear that the joyous nature of Leo is seen here, and along with it, its childish glow, one's need to play and pay respect to things that gave them life, and their diversity of expression. These two symbols stand for the celebration of life that came from waters of the Earth and show a much deeper connection to the unseen, to history, and the center of our planet than one might anticipate. Great power is held here, for when those born on this date pay respect to the world that gave them life, they become those who shine a light on all of us.
Famous Birthdays on 12th of August
In 1860 Klara Hitler was born, the mother of Adolf Hitler. Of her six children, only two have managed to survive to adulthood, Adolf and his sister Paula. Troubled by weakness of the Moon, she died of breast cancer leaving her son devastated and in grief for life.
In 1887 Erwin Schrödinger was born, an Austrian physicist who received the Nobel Prize for his approach and fundamental results in the field of the quantum theory. He was also known for an unconventional personal life. He was married and had three daughters with three different women, none of which was his wife.
In 1939 George Hamilton was born, an American actor known best for his roles in Love at First Bite, Doc Hollywood, and The Congressman. He is known to have a healthy sense of humor, even when directed at him.
Important Historical Events on 12th of August
1492 – The arrival of Christopher Columbus in the Canary Islands on his first trip to the New World.
1851 – Isaac Singer (born on October 27th) receives a patent for his sewing machine.
1865 – The first antiseptic surgery is performed.
1953 – The first time that a real thermonuclear weapon is tested.
1960 – The first successful NASA communications satellite is launched.
1964 – South Africa's racist policies lead to it being banned from the Olympic Games.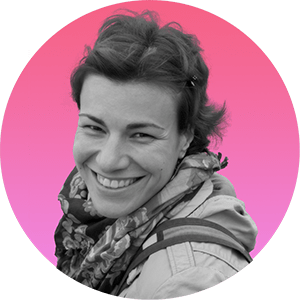 Iva Vucinic is a highly regarded professional astrologer & psychologist. Certified by the International Society for Astrological Research (ISAR CAP) and a graduate of Johannes Kepler Institute.
Iva is also an accomplished writer, with her work on astrology featured in major media outlets such as Yahoo, Daily Mail, Cosmopolitan, BuzzFeed, NBC ...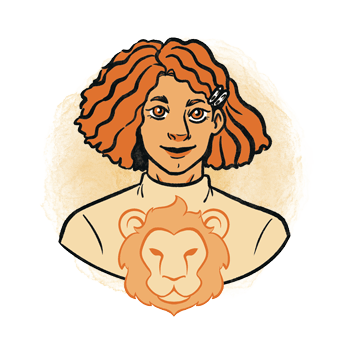 Additional Information
Leo - traits, personality, dates, characteristics and astrological sign information.
Leo Man - information and insights on the Leo man.
Leo Woman - information and insights on the Leo woman.
Leo Compatibility - the compatibility of Leo with the other astrological signs in love, sex, relationships and life.
Leo History - the history of Leo and the stories behind it.
Leo Symbol - images and interpretations of the Leo symbol and ruler.
Zodiac Calendar - Discover what your date of birth tells about your character, motivation and purpose in life.