07/10 Birthday - Zodiac Information
July 10th Zodiac
Date: July 10th
Zodiac Sign: Cancer
Color: Rust
In One Word: Focus
Shape: Dot
Strength: Committed
Weakness: Dark
Most Compatible With: Capricorn

July 10th Horoscope
SUN – PLUTO – (Pluto) – URANUS
The intensity of such entities in a planetary row gives incredible strength of character and inner passion that is often hard to control. People born on July 10th feel the intense presence here, on planet Earth, and they are sometimes faced with loss and deep karmic and ancestral energies at a very young age. Their energetic imprint is strong and could be either healing for other people, or destructive if they aren't aware of the beauty of their talent to heal with touch and recognize and understand points of weakness in others. Guided by obsessive focus and uncontained sexuality, they are two personality's extremes rolled into one human – that tender, loving and caring Cancer representative.
Love and Emotions
Deeply passionate and caring for the child within, they make dedicated, honest and wonderful partners when they find a way to express and show their energy instead of scattering it around and becoming hurtful. When they don't have a clear focus and a strong grounding to set free from excess of fiery drive in their heart, they can get aggressive, quarrel a lot and stubbornly chase to show their opinions to their partner and everyone they are supposed to be intimate and tender with. It is imperative that they keep their projections and expectations low enough to see the quality in their partner no matter what happens between them.
Their love life revolves around sexuality and its connection to the emotional realm. Their sensuality and sensitivity need to connect to another person through the sense of touch and profound sexual experience. It is important for them to find someone open enough and gentle enough to touch their heart and connect to them on a highly sensitive level without too many restrictions put on sexual expression. When they find someone to love in this world, they are loyal, committed, even obsessively turned to the person in front of them, and ready to give their life for the love they feel.
Purpose
The most important thing in lives of those born on July 10th is grounding and their connection to the physical plane and their body. Very often they become sportsmen and strive high in any form of competition and comparing their achievements to those of other people. Their sense is the sense of touch and their deeply rooted desire to set free from fear could drive them into risky situations and challenges that are not easily handled by their heart. As they conquer their fears, one by one, they discover the strength needed to create anything they need in this world with ease and forceful determination.
What They Excel In
Each person born on July 10th excels when working with energies of people, of Nature, shamanic journeying, deep research and everything that relies on their deep senses. They feel the world around them through wanting and passions that inspire and awaken their child within. They know how to turn other people's opinions and choices to their benefit, and while this might make them excellent salesmen, it would be their best choice to stick to professions where healing and energetic work stand as priority.
July 10th Birthday Gift
A gift for a person born on the 10th of July should be symbolic and intense in some way. They wish to learn about esoteric subjects, strange events and moments of the past, read stories that make them ask themselves all the right questions, and get in touch with their energies, their own past lives and their body. You can choose a piece of sporting equipment or a visit to a regression therapist, but whatever you go with, make sure they are curios and ready to implement new discoveries you give them into their everyday life.
Positive Traits for July 10th Born
Deep, thorough and committed to things they are passionate about, their presence and their touch are potent to heal others and provoke deep changes inside their own soul, as well as hearts of those around them.
Negative Traits for July 10th Born
Destructive and unaware of their forceful nature, fighting battles that aren't their own, they may become manipulative and lost, or gullible, manipulated and easy to reshape under the influence of emotions they don't understand.
Healing Crystal
A truly potent and powerful stone that serves those born on the 10th of July is nuummite. It is a crystal also known as The Sorcerer's Stone and is considered to be the embodiment of mystical energies of planet Earth. It is used to get in tune with earthly energies and the deep core of our existence, aiding one to use their talents and everything they were given in this lifetime as if it was their own magical potential. This crystal assists manifestation and one's ability to connect to the real world in a constructive and most productive way.
Sabian Symbol
The Sabian symbol for Cancer representatives born on July 10th:
"A Hen Scratching the Ground to Find Nourishment for her Progeny"
The resources needed to keep the blood line going and to protect and care for those who cannot care for themselves tell the main tale of this date. People born at this time understand what Nature has to offer to human race and need to find a job or any form of calling that will allow them to express this inner knowledge. Their task seems to be to find life and resources where they seem to be lacking and this resourcefulness is the main part of their character. Very often, their motivation to grab what belongs to them comes when they have children, but it can be manifested as soon as they touch their own child within and start caring for its wellbeing every day.
Famous Birthdays on 10th of July
In 1972 Sofia Vergara was born, a Colombian American actress best known for her role of Gloria in the series Modern Family. Self-expression showed to be a very important theme from the point of Pluto combined with the Sun, for she was diagnosed with thyroid cancer in 2000 which she made a full recovery from.
In 1976 Adrian Grenier was born, an American actor and screenwriter, who rose to fame with his role of Vincent Chase in the series Entourage. He is known for his numerous attempts to heal the world through philanthropic efforts.
In 1980 Jessica Simpson was born, an American singer, songwriter and actress, known apart from her musical pursuits by owning her fashion company. Interestingly, her sexuality was used as a contrast to that of other artists and she was marketed as "anti-sex appeal", announcing that she would remain abstinent until marriage.
Important Historical Events on 10th of July
1913 – The highest temperature ever recorded on Earth hits Death Valley, California.
1925 – The 44-year period of silence has begun for Meher Baba (born on February 25th).
1938 – A new record is set of 91 hours for flying an airplane around the world.
1962 – The first telecommunication satellite named Telstar is launched into the orbit.
1991 – The first elected President of Russia Boris Yeltsin (born on February 1st) takes office.
2007 – The first solo human-powered circumnavigation of the world begins.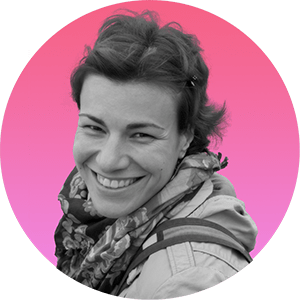 Iva Vucinic is a highly regarded professional astrologer & psychologist. Certified by the International Society for Astrological Research (ISAR CAP) and a graduate of Johannes Kepler Institute.
Iva is also an accomplished writer, with her work on astrology featured in major media outlets such as Yahoo, Daily Mail, Cosmopolitan, BuzzFeed, NBC ...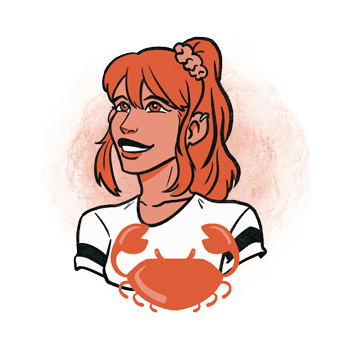 Additional Information
Cancer - traits, personality, dates, characteristics and astrological sign information.
Cancer Man - information and insights on the Cancer man.
Cancer Woman - information and insights on the Cancer woman.
Cancer Compatibility - the compatibility of Cancer with the other astrological signs in love, sex, relationships and life.
Cancer History - the history of Cancer and the stories behind it.
Cancer Symbol - images and interpretations of the Cancer symbol and ruler.
Zodiac Calendar - Discover what your date of birth tells about your character, motivation and purpose in life.