07/30 Birthday - Zodiac Information
July 30th Zodiac
Date: July 30th
Zodiac Sign: Leo
Color: Cobalt Blue
In One Word: Stars
Shape: Lightning
Strength: Convictions
Weakness: Shaken Moral Judgment
Most Compatible With: Sagittarius

Marking the end of the month while still being a bit inexperienced in Leo, the 30th of July is a date filled with potential, ready to open doors for the future and the world of inner change. It is the time when summer is at its peak, when emotions set our direction in life, and influences and power get questioned for the time of a revolution is here.
July 30th Horoscope
JUPITER – PLUTO – (Pluto) – URANUS
This row is quite distant in its setting and it could bring great challenges to one's world, questioning their beliefs, their moral compass, and the intent of the Universe they see as their guidance. Individuals born on July 30th are prone to change, love seeing things from different perspectives until they find their answers and the truth combining them all into one. They are moving towards an aim, dedicated to things that are distant, and need one point to focus their energy towards or they get torn, distracted, dispersed or lost.
As if Jupiter defined their personality, these Leo representatives are to change their view in order to see themselves more clearly. Their path is one of self-recognition and knowledge, and they often build up professionally to create a certain image, only to entirely change their ways afterwards. This could lead them to a state of depression if they aren't aware of their core, and it is important that they always stay in tune with the authentic being within and the belief that they are on their true path no matter what happens along the way.
Love and Emotions
Their heart is big and ready to learn, and their love life often turbulent as they are growing up. Emotional compass could be a bit distorted in lives of Leos born on July 30th, for their obligation to the world sometimes seems too large to take in the love that one individual has to send their way. In general, this might make them a bit distant and although they are always warm and ready to believe in one true love, they could get carried away to places where no other person could find and touch them.
Relationships in their life need to inspire and guide them, and their chosen partner is to be moral, filled with positivity and optimism, and carrying a big smile to summon all the good in the world. Warmth and a cozy feeling in their relationship will make them feel safe and grounded, able to express themselves without shame, fear, or too many ripples that are risky and unstable. They will be happy with someone who is grounded, positive, but still open for their ideals and supportive of their seemingly strange ways.
Purpose
Path of those born on the 30th of July is always the path of finding oneness, ideals that lift them high but also connect them with other people, while creatively expressing their child within. This date gives important figures, managers, fathers and authorities, as well as known personalities that aren't afraid to step out and show themselves truthfully and without restraint. Their story is one of ego and although it can bring in battles of shame, it is liberating once the truth is dug out and they understand their true role in the world.
What They Excel In
Individuals born on July 30th excel in teaching, striving for higher and deeper knowledge, detective work, and everything that includes their ability to envision what they wish to create. This will turn their attention to planning, fashion and decorating from time to time, even though they are typically a bit distant from such areas of interest. Some will find their mission to be in underdeveloped countries and medicine, pharmacy, or scientific research and others will become travelers and guidance counselors that help those who've lost their way.
July 30th Birthday Gift
The right birthday gift for someone born on the 30th of July might not be easy to find, simply because they are a bit eccentric and different from what is considered common. It is important to listen to their inner truth and see their focus, and the best choice is to support their need for knowledge and expansion of awareness by learning, online courses, or travel. Buy, or make something big, something that won't fit their door and that will make them laugh. If you feel the need to, go even bigger and do something incredible for their inquisitive mind and their child within.
Positive Traits for July 30th Born
Eager to learn and make stable progress through change, they are sarcastic animators, those who can turn anything into a joke and easily use dark humor to set free and make deep changes in their world.
Negative Traits for July 30th Born
Losing focus and their aim, they could give up on ideals if they bump into too many walls along the way. Their image can become tainted and dark, and their expression untrue.
Healing Crystal
The stone of truth, goshenite will help those born on July 30th to be truthful and recognize the truth in other people. It will break inconsistencies and clouds of delusion and insecurities, helping these individuals to strive higher and see their aim clearly. This is the crystal of vivid, meaningful dreams with a strong push for mental ability as the subconscious world peeks out and one sees things in a different light.
Sabian Symbol
The Sabian symbol for Leo representatives born on July 30th in each year that isn't a leap year:
"The Constellations of Stars Shine Brilliantly in the Night Sky"
The Sabian symbol for Leo representatives born on July 30th in a leap year:
"A Communist Activist Spreading His Revolutionary Ideals"
The strong connection to the Universe comes through these symbols, as if a person born on this date was meant to come to Earth for great things. This might be their guidance to jump into a fight for their ideals, a purposeful existence too, but it could be tempting and too tough on them as they grow up different from other people. Luckily, their powerful Sun carries their story strongly and with enough faith, they will be able to reach the stars.
Famous Birthdays on 30th of July
In 1941 Paul Anka was born, a Canadian singer, songwriter and actor recognized mostly for his decades long singing career. Guidance of Jupiter is seen in his musical education, as he received it in the St. Elias Antiochian Orthodox Church choir.
In 1947 Arnold Schwarzenegger was born, an Austrian American actor and politician, known by both his role of the Terminator, as well as the position of the 38th Governor of California. Changes of direction (Jupiter with Pluto) are vivid in his life, as his professional aim successfully turned form bodybuilding to acting, and from acting to a political career.
In 1970 Christopher Nolan was born, an English American director, screenwriter and producer, known by movies Inception, Memento, Interstellar and others, his movies bringing him 34 Oscar nominations and seven wins. His films are rooted in metaphysical and epistemological themes, this clearly depicting his planetary row and his broad beliefs.
Important Historical Events on 30th of July
762 – Founding of Baghdad.
1733 – Establishment of the first Masonic Grand Lodge in the future US.
1932 – Flowers and Trees by Walt Disney premieres, the first cartoon to use technicolor and win an Academy Award.
1956 – President Dwight D. Eisenhower (born on October 14th) signs the resolution that authorizes In God We Trust as the national motto of the United States.
1962 – The longest national highway in the world is opened in Canada.
1975 – The disappearing of Jimmy Hoffa (born on February 14th) from a parking lot in Michigan.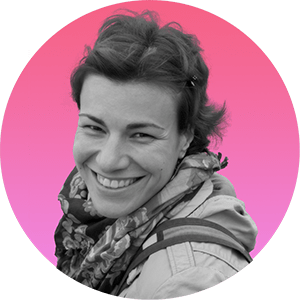 Iva Vucinic is a highly regarded professional astrologer & psychologist. Certified by the International Society for Astrological Research (ISAR CAP) and a graduate of Johannes Kepler Institute.
Iva is also an accomplished writer, with her work on astrology featured in major media outlets such as Yahoo, Daily Mail, Cosmopolitan, BuzzFeed, NBC ...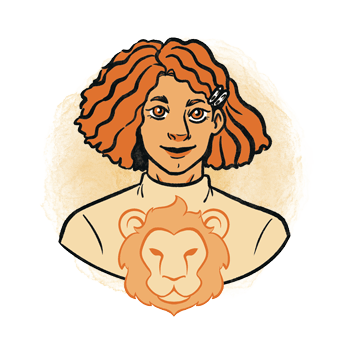 Additional Information
Leo - traits, personality, dates, characteristics and astrological sign information.
Leo Man - information and insights on the Leo man.
Leo Woman - information and insights on the Leo woman.
Leo Compatibility - the compatibility of Leo with the other astrological signs in love, sex, relationships and life.
Leo History - the history of Leo and the stories behind it.
Leo Symbol - images and interpretations of the Leo symbol and ruler.
Zodiac Calendar - Discover what your date of birth tells about your character, motivation and purpose in life.