07/25 Birthday - Zodiac Information
July 25th Zodiac
Date: July 25th
Zodiac Sign: Leo
Color: Mustard
In One Word: Word
Shape: Two Waves
Strength: Brain
Weakness: Rationalization
Most Compatible With: Aquarius

July 25th is a date of strong intellectual energies and a powerful time to be born in. Not only is the Sun in Leo already strong, but its expression gets a form here, and needs enough softness and subtlety to be manifested in the right way, without endangering anyone in the process. Verbal attempts to speak about one's Self and the emotions that color their world is the most important issue of this date.
July 25th Horoscope
MOON – MERCURY – (Pluto) – URANUS
This planetary row carries an accented story of conflict between emotions and reason as well as their balance. In a state where they combine well, these individuals have the ability to share and connect on a deeply emotional plane, helping others heal their wounds. However, their state of heart usually doesn't go well with what the mind thinks is best, and people born on the 25th of July have an inner situation to resolve that throws them from one side of emotions to the other, even in simplest issues in life. As if they had two hearts, they will be divided into two different emotions, two desires and two stages of satisfaction (or dissatisfaction). To be able to fully express their true nature, they are to get in touch with their heart and be free to speak openly about their feelings, rather than their intentions and moral imperatives.
Overcoming little ego becomes a focus point in lives of those born on this date. They will deal with inner darkness, a search of status and ways to prove their confidence and power to the world. Often forgetting just how much they can get and feel in certain situations, they move against their self-respect just to remember emotions that make them feel alive.
Love and Emotions
As all people with Mercury in their first planetary row, Leo representatives born on July 25th might steer into parallel relationships to fulfill both their need for intimacy, and their need for freedom. They need a partner they can talk to and be themselves with, and this won't be easy to find if they are too focused on the status and the image they show, instead of holding on to their inner truth and their child within. Laughter heals all their wounds and opens them up for relationships that have real value for their world.
If things get difficult and too burdening in their love life, they will search for a way out in any possible way. Very often, they won't even go deep when bruised too many times, relying on superficial approaches to give them the fun they need. However, their desire is to communicate about their emotions openly and without stress and might find their soulmate in their best friend, someone easy to talk to, rather than someone they are passionate about. As they balance out their need to speak and their need to listen, they find that it is much easier to connect with anyone they choose.
Purpose
The right way of expression is the purpose of life for individuals born on the 25th of July. Their true imperative is to shine, without restrictions and attempts to fulfill other people's expectations. They are to speak and write, telling their tales and sharing a message with the world, ready to manifest in the society just as they are. It is important here to peel off the imagery that is in any way dishonest, and to be clear and steady in one's approach to their true character.
What They Excel In
People born on the 25th of July excel in all forms of communication, trade, commerce, marketing and writing. They will hold courses, teach others how to do something quickly, and be good at learning languages and doing things with their hands. They are practical and focused on intellectual tasks that give them room to show the way to others too, as they learn how to express themselves in life.
July 25th Birthday Gift
A birthday gift for a person born on July 25th can always be a colorful organizer or something to keep them in loop with important information in the world. They could use a new book, something to give them the tools needed to do something practical, with their hands, and teach them a new skill. They want a collection of short stories rather than a fantasy novel and love practical gifts that show someone's attention to their world of everyday needs.
Positive Traits for July 25th Born
Eloquent, ready to show their inner truth and open for conversations with the strangest of people, they are the star of the party and those who always speak their mind with as much clarity as possible.
Negative Traits for July 25th Born
Too talkative to listen to, expressing out of pure need to impress, and sometimes vain, they don't do well in surroundings that keep their expectations high and trigger their insecurities.
Healing Crystal
The right stone to enhance the ability to show who they really are, and help a person express their truth without limitations, is kinoite. It eliminates delusions and self-limiting concepts, making communication easier and opening one's world towards higher realms to give them support on their journey. It is used for healing of throat, neck, nerves and teeth.
Sabian Symbol
The Sabian symbol for Leo representatives born on July 25th in two years preceding a leap year:
"An Epidemic of Mumps"
The Sabian symbol for Leo representatives born on July 25th in a leap year and a year following it:
"A Middle-Aged Woman, her Long Hair Flowing over her Shoulders and in a Braless Youthful Garment"
Something is wrong with these two images, as if they were here to show what shouldn't be seen in one's appearance, no matter if they wear it proudly or with shame. There are qualities to the personality of those born on this day that are in some way inappropriate and unacceptable from the point of view of others. This makes them vulnerable in their personal expression and too cautious to step on someone's toes, or too expressive while masked for protection to be taken seriously.
Famous Birthdays on 25th of July
In 1920 Rosalind Franklin was born, an English biophysicist and chemist, who gave incredible contributions to our understanding of molecular structures of DNA, RNA, viruses, coal and graphite.
In 1953 joseph A. Tunzi was born, an American author, considered one of the foremost authorities on Elvis Presley. This is his way of expression and he produced over fifty titles about the late singer.
In 1967 Matt LeBlanc was born, an American actor, mostly popular for his role of Joey Tribbiani on the popular sitcom Friends. It was his idea to make his role in the series dim-witted, as if he felt the need to shake off the feeling of inadequacy of any kind.
Important Historical Events on 25th of July
1937 – The demonstration of the commercial use of an electrical telegraph in London, UK.
1917 – The first income tax is introduced in Canada as a "temporary" measure.
1965 – A change to the course of folk and rock music is made as Bob Dylan goes electric.
1976 – Face on Mars photo is taken by Viking 1.
1978 – The first human concepted through IVF is born.
2007 – The first female president of India, Pratibha Patil (born on December 19th) is sworn in.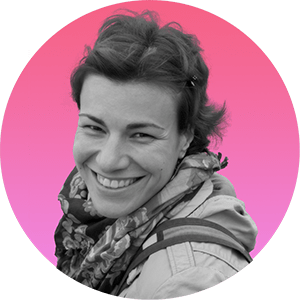 Iva Vucinic is a highly regarded professional astrologer & psychologist. Certified by the International Society for Astrological Research (ISAR CAP) and a graduate of Johannes Kepler Institute.
Iva is also an accomplished writer, with her work on astrology featured in major media outlets such as Yahoo, Daily Mail, Cosmopolitan, BuzzFeed, NBC ...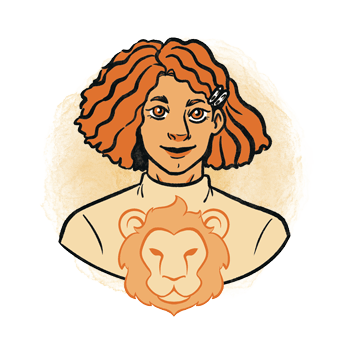 Additional Information
Leo - traits, personality, dates, characteristics and astrological sign information.
Leo Man - information and insights on the Leo man.
Leo Woman - information and insights on the Leo woman.
Leo Compatibility - the compatibility of Leo with the other astrological signs in love, sex, relationships and life.
Leo History - the history of Leo and the stories behind it.
Leo Symbol - images and interpretations of the Leo symbol and ruler.
Zodiac Calendar - Discover what your date of birth tells about your character, motivation and purpose in life.