07/03 Birthday - Zodiac Information
July 3rd Zodiac
Date: July 3rd
Zodiac Sign: Cancer
Color: Byzantine Blue
In One Word: Voice
Shape: Star
Strength: Believer
Weakness: Changeable Convictions
Most Compatible With: Pisces

July 3rd is a date of many changes in one's perspective and the way they see the world. It is a time when a bigger picture needs to be seen and beliefs are questioned until they show their core and the truth in its simplest beauty. The stress of this time comes when one isn't willing to let go of their pink goggles and has too many dishonest approaches to hold on to. Only the clarity of the moment and true relationships may help the real personality of a person born on this date to shine.
July 3rd Horoscope
(Pluto) – JUPITER – (Pluto) – URANUS
When such powerful and godlike entities combine, we must understand that a person born on the 3rd of July has a story of heavens to share. Their voice is the voice of gods and it is up to these individuals to listen to what others don't hear and see what others may only anticipate. With a clear view of everything that is hiding behind the curve, they could develop special skills, clairvoyant and turned to the future in front of them. Innovative in their attempts to set free from the past, they are new, adventurous, and open for experiences that other people might find immoral or at least strange.
The story of Self is the story of greatest significance in lives of those born on this date. They are to go through a deep internal change that doesn't leave room for them to ever go back to who they once were. Character and identity crisis are in order and they are inevitable in their world as they dive deep to find reasons for why their personality led them up to this point in space and time.
Love and Emotions
Emotional world of each person born on July 3rd is a bit distant from reality, as if their true story isn't as touchy and filled with feelings as one might anticipate from someone born in the Sun sign of Cancer. Their brain is full of new information, of higher philosophies and thoughts about love that guide them in certain directions, while their deepest truth and their core lie in the rivers of ancestors that might push them into relationships that aren't really their own to begin with.
As they set free from negative beliefs and shake off the feeling that everything in partnerships and warm romances needs to turn out and develop in only one possible direction, they learn that they are the ones who control their love life. Their romantic souls will have a chance to learn and absorb new experiences only when they separate from patterns that weigh them down. Until then, they could find themselves stuck, living through stories that are repetitive and look more like experiences of their parents or grandparents, than their true personality's need.
Purpose
The goal of each individual born on July 3rd is in self-recognition and their ability to find the core of their individuality, filled with self-respect and positive attitudes that allow them to find middle ground in every situation in life. Their healthy Self is to shine, become the leader that every person in their family tree has been waiting for, turning their focus to their true inner world of desire where life happens every day. It is the center of their being and firm dedication to the individuality they are to nurture, that should guide them towards ideals painting their world in many different colors.
What They Excel In
Individuals born on July 3rd excel in teaching and expansion of all sorts, as innovators that see the bigger picture and know how to draw a map that others can follow. In touch with hearts of their students and anyone who has something to take out of their life's philosophy, they are guiding lights among Cancer representatives, and have a task to share positive beliefs and emotions that open new doors in front of us. Cartographers, programmers, and guiding counselors, they know what comes behind the curve and know how to use life in the best possible way.
July 3rd Birthday Gift
If you want to surprise someone born on the 3rd of July, it is best to organize their vacation and buy them an airplane ticket to a distant destination. They wish to expand their horizons, see the world for what it is, and change their position and their perspective often enough. It is important for them to learn and grow, and their gifts need to be filled with purpose and hidden meanings, symbols that remind them of the path they chose to follow, or setting them free from negative patterns that hold them tied to issues of the past.
Positive Traits for July 3rd Born
Openminded, ready and eager to learn, to move and to grow, they are here to teach us about our own personal freedoms and the place our individuality deserves in the world.
Negative Traits for July 3rd Born
Stressed about their changeable beliefs, unable to finish what they started and losing focus in the strangest of ways. If they don't learn how to endure and stay focused in times of great challenges, they easily get lost in their path of self-discovery.
Healing Crystal
Brookite is a wonderful stone of higher chakras and energies connected to the higher realms of existence. It will aid a person born on July 3rd to find the right teacher, outside or within, and get in touch with angels and guidance from the higher spheres that motivate them and move them forwards. It assists the development of one's spiritual gifts and talents, and shows the path that is supposed to be followed with openness and clarity needed to regain faith in oneself.
Sabian Symbol
The Sabian symbol for Cancer representatives born on July 3rd in one of the two years that precede a leap year:
"A Clown Caricaturing Well-Known Personalities"
The Sabian symbol for Cancer representatives born on July 3rd of a leap year and a year following it:
"A Chinese Woman Nursing a Baby Whose Aura Reveals Him to be the Reincarnation of a Great Teacher"
There is something grand hiding behind these symbols and although their time might not be in the Now, they speak well of the possibilities a person has, to grow. It is the choice between plagiarism and ridicule and the actual ability to see that makes all the difference. If one is convinced that they are made to be great in teaching and spreading their voice through the crowds, there seems to be nothing standing in their way.
Famous Birthdays on 3rd of July
In 1962 Tom Cruise was born, an American actor and producer, known best for his roles in Top Gun, and Mission Impossible movie series. The nature of Jupiter is seen through his approach to religion, for he is an outspoken advocate for the Church of Scientology.
In 1971 Julian Assange was born, a controversial Australian journalist, publisher and activist, known as the founder of WikiLeaks. Although his ideals made a lot of trouble in his world, he found it his calling to spread the knowledge through human race.
In 1973 Patrick Wilson was born, an American actor and singer, who starred in The Phantom of the Opera, Little Children and Fargo. The role of Jupiter in his row has shown through his education, his keynote address for his alma matter at Carnegie Mellon University, and his charitable nature.
Important Historical Events on 3rd of July
1608 – The founding of Quebec.
1819 – The first savings bank in the US is opened in NYC.
1886 – A linotype machine is used by the New-York Tribune for the first time, eliminating typesetting by hand.
1938 – The speed record for a steam locomotive is set at 202.58 km/h.
1962 – The first African American is inducted into the National Baseball Hall of Fame.
1996 – The returning of the Stone of Scone to Scotland.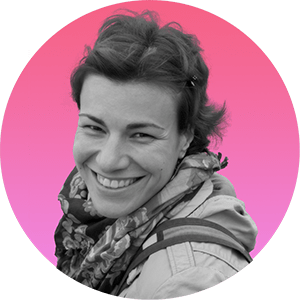 Iva Vucinic is a highly regarded professional astrologer & psychologist. Certified by the International Society for Astrological Research (ISAR CAP) and a graduate of Johannes Kepler Institute.
Iva is also an accomplished writer, with her work on astrology featured in major media outlets such as Yahoo, Daily Mail, Cosmopolitan, BuzzFeed, NBC ...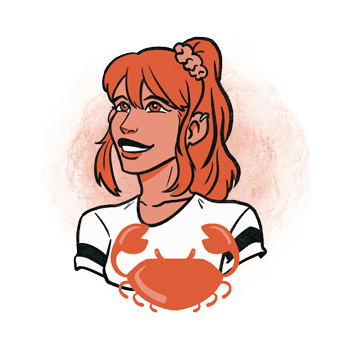 Additional Information
Cancer - traits, personality, dates, characteristics and astrological sign information.
Cancer Man - information and insights on the Cancer man.
Cancer Woman - information and insights on the Cancer woman.
Cancer Compatibility - the compatibility of Cancer with the other astrological signs in love, sex, relationships and life.
Cancer History - the history of Cancer and the stories behind it.
Cancer Symbol - images and interpretations of the Cancer symbol and ruler.
Zodiac Calendar - Discover what your date of birth tells about your character, motivation and purpose in life.