07/29 Birthday - Zodiac Information
July 29th Zodiac
Date: July 29th
Zodiac Sign: Leo
Color: Orchid
In One Word: Island
Shape: Three Dots
Strength: Intuitive
Weakness: Detached
Most Compatible With: Aquarius

Approaching the end of July but still not getting there, July 29th seems to be the date where some things need to end even though their messages are hazy and remain unclear. This is the time of missionaries and all those who have a purpose in this lifetime, open for influences from the outer world with their aura vulnerable and their spirit easily bruised.
July 29th Horoscope
MOON – NEPTUNE – (Pluto) – URANUS
This planetary row tells the tale of great distances and connecting the unconnectable. It isn't easy for something as common and turned to everyday matters as the Moon, to embrace the hug of such distant entities and their somewhat unclear messages and influences. Those who are born on this date have a secret to unveil, something larger than their family and their everyday existence, and once they discover their truth their faith returns and pushes them high up the ladder of evolution.
However dreamy their primal row might seem, their second step towards fulfillment is found in the physical world and their body. They need to be strong, endurable and active to stay prepared for everything they might have to fight with to get closer to their goals. Without vanity and their instincts getting in the way, they are to find the right balance of strength and sensitivity in this lifetime.
Love and Emotions
Sensitive and filled with idealism, while at the same time determined to make something real in this lifetime, Leo representatives born on July 29th look for a partner to balance out these extremes. Other people will have trouble seeing them clearly and this could lead them to disappointment wherever they go, for those they get intimate with are usually attracted to only one side of their personality. Troubled by the big picture they are to share with their partner, some will try hard to push their true nature into the bond that doesn't really recognize them, and others will wear a mask and pretend to be something they aren't to protect themselves from hurt.
They need a partner they can move with, train with, someone as successful and equal to them in all possible ways. Mutual respect is the prerequisite of any emotional connection and they understand that their sensitive world needs to be nurtured instead of getting restricted or judged by those they are close to. Their love life blossoms when they find a person of diversity, someone to understand their mission, their goals, as well as their native energy and character that is always ready to wholeheartedly jump into anything inspiring. When they find a partner to connect to on many levels, it is important for them to keep their grounding and stay connected to earthly matters, so they don't dissolve in emotion and create distance.
Purpose
Striving for clarity of Neptune on their life's quest, Leos born on the 29th of July tend to get lost many times before they discover the truth and the right mission to follow. They are to build their faith and fill their world with positive beliefs and ideals that might seem unreachable to others. It is their goal to reach for something vast, something that human race hasn't yet conquered, and reach for the ideal version of each area of their life.
What They Excel In
People born on July 29th always have some sort of a rare talent, something that lifts them high and inspires them throughout their lifetime. It is a matter of inadequacy and shame if they will use it for the greater good or simply choose to stay "asleep" and stuck in choices that aren't as beautiful and inspiring as those they carry in their authentic self. Their purpose is not only to follow their talents but also to inspire others, serving as a muse to those who are currently climbing towards self-expression.
July 29th Birthday Gift
The perfect gift for someone born on July 29th is one made out of music, sounds of nature, and artistic creations that might just inspire them to move. Choose something that will help them make time for contemplation and enjoyment, paying for their day in a spa or going with them on a meditation course in the nearby forest. Birdsongs, romance and night walks for lovers, it is easy to sweep them off their feet with anything simple and small, for as long as there is an important message of peace hidden behind the deed.
Positive Traits for July 29th Born
Perfectionists with a clear vision, missionaries and inspiring individuals with a gentle soul, they are compassionate, sensitive and flexible believers in the goodness of all humans in the world.
Negative Traits for July 29th Born
Delusion and toxicity might take over, and lack of focus and the right direction to follow makes them lost and turns them to self-pity and loneliness. Their world is the one of ideals and when belief in them is shaken, they become dishonest and hard to move.
Healing Crystal
Variscite is a powerful crystal for each person born on the 29th of July as it reminds them of joyful activities and energies they lost along the way. Getting them in touch with past lives and experiences that build their Soul, this stone will also remind them of positive things they brought into this life along with talents that they are supposed to use. It forms a connection between the etheric and the physical body, creating balance between the two and stimulating healing on both levels.
Sabian Symbol
The Sabian symbol for Leo representatives born on July 29th in each year that isn't a leap year:
"A Conservative, Old-Fashioned Lady is Confronted by a "Hippie" Girl"
The Sabian symbol for Leo representatives born on July 29th in a leap year:
"The Constellations of Stars Shine Brilliantly in the Night Sky"
These Sabian symbols both speak of Uranus in its earthly form and stand for a representation of something much larger. The ideal of those born on this date holds all people at peace, for they can see the bigger picture and a much greater balance than that of our personal interactions with others. This ideal could distance them from relating and setting apart people who support them from those that intrude their world and bring in toxic influences and energies.
Famous Birthdays on 29th of July
In 1883 Benito Mussolini was born, an Italian politician and journalist who led the National Fascist Party and established a dictatorship in the country. With the Moon bruised by ego, people (and his family) suffered under his rule.
In 1962 Carl Cox was born, an English DJ and techno and house producer, who also hosted a residency "Music is Revolution" every summer season. Also known as one of the founders of the rave scene in Great Britain, he found a way to invest his energy in creative work.
In 1974 Josh Radnor was born, an American actor, director and screenwriter, best known for his role of Ted Mosby in the sitcom How I Met Your Mother. Expressing the gentler and honest side of his Moon-Mars conflict, he is an outspoken opponent of pornography.
Important Historical Events on 29th of July
1899 – The signing of the first convention of Hague.
1914 – The opening of the Cape Cod canal.
1921 – Adolf Hitler (born on April 20th) takes leadership of the National Socialist German Workers Party.
1957 – Establishing of the International Atomic Energy Agency.
1973 – Greeks voted to abolish the monarchy.
2005 – The discovery of the dwarf planet Eris is announced.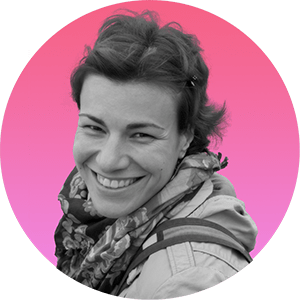 Iva Vucinic is a highly regarded professional astrologer & psychologist. Certified by the International Society for Astrological Research (ISAR CAP) and a graduate of Johannes Kepler Institute.
Iva is also an accomplished writer, with her work on astrology featured in major media outlets such as Yahoo, Daily Mail, Cosmopolitan, BuzzFeed, NBC ...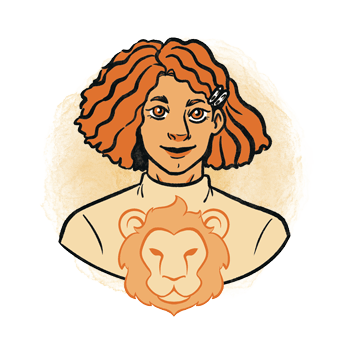 Additional Information
Leo - traits, personality, dates, characteristics and astrological sign information.
Leo Man - information and insights on the Leo man.
Leo Woman - information and insights on the Leo woman.
Leo Compatibility - the compatibility of Leo with the other astrological signs in love, sex, relationships and life.
Leo History - the history of Leo and the stories behind it.
Leo Symbol - images and interpretations of the Leo symbol and ruler.
Zodiac Calendar - Discover what your date of birth tells about your character, motivation and purpose in life.