07/05 Birthday - Zodiac Information
July 5th Zodiac
Date: July 5th
Zodiac Sign: Cancer
Color: Electric Blue
In One Word: Double
Shape: Two Parallel Zig Zags
Strength: Adaptable
Weakness: Overly Rationalizing
Most Compatible With: Taurus

July 5th is a date of multiple choices and changes that are daily, stressful, and disturbing for one's emotional state. This is the time of important friendships, brotherhoods, and siblings, when many things need to be explained through unexpected words and when conflicts are possible. It is a date filled with rational thinking. One needs to get in touch with expression of their deepest emotional Self in order to reach for ideas that truly make sense and bring their visions to life.
July 5th Horoscope
(Pluto) – MERCURY – (Pluto) – URANUS
Little Mercury tends to grow and embrace its higher role of Uranus in this planetary row. July 5th is all about personal growth, our growth as humans, and the connecting with another human being through communication and self-expression. People born at this time have a lot to say, they carry messages that are important to the society and to their own social circle, and tend to search for their tribe so they can learn, grow and manifest who they really are. Guided by the inner pack of wolves, these Cancer representatives often need to forget about their roots in order to become who they were always meant to be.
In chase for balance between their masculine and feminine sides, they will turn from their father figures to the safety and comfort of their mother's love. Family ties play an extremely important role in their life and while they are the key to understanding anyone's ways, they are incredibly powerful in lives of those born on the 5th of July. Their story is always one of understanding between their mother and their father and ways to mend their conflicts within.
Love and Emotions
Feelings don't seem to be the greatest priority in lives of Cancer representatives born on the 5th of July, even though everything revolves around them in their life. Such a powerful intellectual position almost always gives thinkers that make rational choices and decisions based on communication, friendship, and a human, aware approach. It is possible that their relationships will lack passion or emotion, and this could lead them straight into parallel bonds if they don't ask themselves what they truly lack before committing to another human being in a union that doesn't satisfy them.
They need a good friend and someone to talk to, but they should pay attention to build true intimacy with the person who sees them for who they truly are. Their story of self-expression is best seen through their most intimate bonds. Once they realize that non-verbal contacts make them even more excited than those filled with nicknames and obvious communication, they could touch someone's heart in new ways and create something truly grand.
Purpose
Guided by the master of all maps and travels, Jupiter, these individuals have a purpose in finding the truth that will in fact set them free. They are teachers and guiding lights for themselves and others, and were born with a task to explore, expand, and widen their horizons until their relative perspective makes them truly happy. Their goal is to manifest visions that stand buried inside their mind for a lifetime and they are to learn that it is never too late to do so.
What They Excel In
A person born on July 5th excels in all issues that involve their intellectual approach and they make fine orators, singers and writers. Their relationship with Mercury is their strongest suit and it makes them confident and ready to express. They are speakers, drivers, and move with grace and ease, but often don't see this as a talent they were born to carry until people in their life show that they got the message that didn't seem to be heard in the first place.
July 5th Birthday Gift
The right birthday gift for individuals born on July 5th is always a book, a ticket to an important show, or anything that will spark up their curiosity and their mind. They love to make things with their own two hands and turn to new philosophies until they satisfy their inner cravings for new information and knowledge. When choosing their present, think about ways to satisfy their common sense and their practicality, but pay even more attention to their creative, childish needs that make them artists with small gadgets, jewelry, clay, or any form of artwork that helps them sparkle.
Positive Traits for July 5th Born
Intelligent and intellectually superior, they are innovators with ideas, new approaches and masters of self-expression in large social circles. When confident enough, they know just the right words and speak their mind to spread the message to large masses of people.
Negative Traits for July 5th Born
Overly rational and unwilling to let emotions flow, as they are. They can talk too much and way too fast, losing sight of the person standing in front of them or their own inner truth.
Healing Crystal
Muscovite is a stone of problem solving that will help individuals born on July 5th to get in touch with their spiritual side and open their hearts to the awareness of the higher Self. This crystal stimulates the agility of thought and turns one's attention to the past until they find solutions to problems that remained buried there. It is a stone that helps with clumsiness, the loss of focus and dyspraxia.
Sabian Symbol
The Sabian symbol for Cancer representatives born on July 5th in any year that isn't a leap year:
"A Hand with a Prominent Thumb is Held Out for Study"
The Sabian symbol for Cancer representatives born on July 5th of a leap year:
"A Very Old Man Facing a Vast Dark Space to the Northeast"
The story written in these symbols is without a doubt a story of direction one is about to take in their lifetime. It is also a signal that the personality needs to go though a deep and dark change to find their place under the stars. A lot is here to be learned, to be followed and examined, and the thumb might be there for study, but it is also there to remind us of a hitchhiker who is just trying to get from one point in space and time into the other. It is a story of demons that are to be faced in the darkness and one's ability to grow, learn and expand, young at heart and curious as they get, however old or weary.
Famous Birthdays on 5th of July
In 1936 Shirley Knight was born, an American actress, known for her roles in more than 50 movies. As a young teenager, she got her short story published in a national magazine, always having a way with words.
In 1970 Mac Dre was born, an American rapper and producer also responsible for the foundation of Thizz Entertainment. He was shot and killed, and his murder remains an unsolved mystery.
In 1973 Róisín Murphy was born, an Irish singer and songwriter, recognized by her idiosyncratic music, fashion and performance sensibilities. As a child she concealed her singing voice, not wanting to be compared to Elaine Paige when she listened to Sonic Youth.
Important Historical Events on 5th of July
1687 – Philosophiæ Naturalis Principia Mathematica is published by Isaac Newton (born on December 25th).
1811 – The declaration of independence of Venezuela from Spain.
1946 – After debuting in an outdoor fashion show in France, the bikini goes on sale.
1954 – The first television news bulleting is broadcasted.
1996 – The first time that a mammal is cloned from an adult cell, Dolly the sheep.
2016 – The space probe Juno arrives at Jupiter.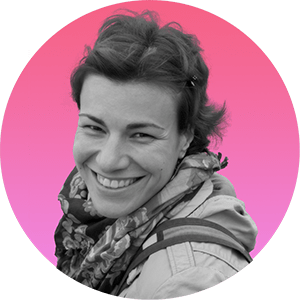 Iva Vucinic is a highly regarded professional astrologer & psychologist. Certified by the International Society for Astrological Research (ISAR CAP) and a graduate of Johannes Kepler Institute.
Iva is also an accomplished writer, with her work on astrology featured in major media outlets such as Yahoo, Daily Mail, Cosmopolitan, BuzzFeed, NBC ...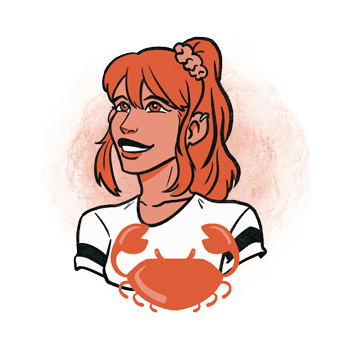 Additional Information
Cancer - traits, personality, dates, characteristics and astrological sign information.
Cancer Man - information and insights on the Cancer man.
Cancer Woman - information and insights on the Cancer woman.
Cancer Compatibility - the compatibility of Cancer with the other astrological signs in love, sex, relationships and life.
Cancer History - the history of Cancer and the stories behind it.
Cancer Symbol - images and interpretations of the Cancer symbol and ruler.
Zodiac Calendar - Discover what your date of birth tells about your character, motivation and purpose in life.