07/21 Birthday - Zodiac Information
July 21st Zodiac
Date: July 21st
Zodiac Sign: Cancer
Color: Lawn Green
In One Word: Lights
Shape: Crescent
Strength: Understanding
Weakness: Conflicted
Most Compatible With: Taurus

A date such as July 21st offers many answers about our true inner needs, and individuals born at this time tend to be in a constant process of self-discovery that won't let them rest. They are to comprehend and respect their own world of needs, desires, and attitudes, without interference from other people, including their family, partner and offspring.
July 21st Horoscope
MOON – SUN – (Pluto) – URANUS
The Moon and the Sun together in one row always speak of parents leaving a mark on one's entire lifetime, and Uranus here puts focus on their differences and troubles. Even though a person born on July 21st might come from an extremely functional and loving family, they will see themselves as a product of too many oppositions, and have hardship connecting the masculine with the feminine, facing a problem of finding a healthy link between their feelings and their rational choices. They are to grow, evolve, and develop in freedom of expression, so they can cope with the inner struggle putting limitations on their actions.
The Sun and Pluto in the second planetary row tell the tale of deep change in the way these individuals see themselves. It will guide them through darkness and the change of position, professional direction, and status, only for them to learn that they are to get in touch with their joyful inner child if they want to find happiness.
Love and Emotions
With relationships of opposing people being their primal need, their romantic involvements will tell the tale of differences that seem impossible to overcome. Although this can be stressful and lead to difficult breakups and endings, it is a path that will show them just how much they are able to love another person, seeing them with all their flaws and weaknesses. As they connect on a higher plane, able to communicate about everything that stands between them and their partner, they become wonderful friends to those they care for and offer a healthy, freeing, accepting relationship.
Their partners could get too different from their system, hard to accept by their friends and family, and often eccentric or seemingly impossible to connect with in some ways. The trick to keep these bonds warm and supportive is to understand the intimate blend of the two, never letting any interference from others into the union and holding on solely to the heart. We are all born individualistic and different, and to connect, respect needs to be profound and entirely true.
Purpose
It is up to those born on July 21st to discover who they really are and how their true personality is the only light in any darkness they stumble across in life. Their goal is to become centered, stable, standing on their own identity and shining on everyone around them with this inner light, giving respect and an active support through their own need to follow their heart's beat. When they find themselves, they get in touch with the energy to proactively change their world and make it truly satisfying.
What They Excel In
A Cancer representative born on the 21st of July excels in disciplines that include teamwork, a serious approach to any situation, and organizing and managing other people. With the ability to see the complex individuality of everyone they meet, they are great profilers and matchmakers, understanding the deeper need of each person than the image they wish to show.
July 21st Birthday Gift
It is quite easy to choose a birthday gift for a person born on the 21st of July. Their world is a world of different choices and colors, and they will enjoy mostly anything for as long as it is coming from the heart. Able to understand the intent behind the deed, it is always good to choose something cozy, warm and human. Prepare a nice dinner, take them to a movie, and include the element of surprise in any of your choices. Instead of choosing something naïve, childish or funny, go with a gift that is true and in touch with your own feelings.
Positive Traits for July 21st Born
Connecting, warm and supportive, this is a good friend one can depend on for understanding and support when others seem to fail. Their shining personality enriches the world.
Negative Traits for July 21st Born
Torn inside, unable to connect their desires with their actions, their feelings with their rational choices, and themselves with other people. They can get distant, even lost when relating to others, stressed by the amount of energy that gets taken from them without their consent.
Healing Crystal
The right stone for those born on July 21st is ocean jasper. It will help them deal with stress and any separation issues and anxieties, helping them know themselves a little better and leading them towards the center of their true personality. This stone will elevate their spirit, releasing them of negative emotions that keep them in a loop they cannot get out of. It embodies joy, happiness and makes one feel better about life, preparing them to find oneness they seek even in the most difficult of relationships.
Sabian Symbol
The Sabian symbol for Cancer representatives born on July 21st in two years preceding a leap year:
"An Indian Girl Introduces her White Lover to her Assembled Tribe"
The Sabian symbol for Cancer representatives born on July 21st in a leap year and a year following it:
"A Greek Muse Weighing Newborn Twins in Golden Scales"
A fine balance of oppositions is at work here, and both symbols seem to show how wonderful and loving the experience of connecting two extremes can be. Everyone born on this date have the need to prove that the world can reside in oneness, be it conscious or unconscious, and they will slowly move towards realizations that allow them to see the equality of all humans and the warmth needed to connect the seemingly unconnectable. On the downside, we can anticipate a problem and too many comparations here that don't allow progress and leave one stuck somewhere in the middle, until equality is found through change of perspective.
Famous Birthdays on 21st of July
In 1899 Ernest Hemingway was born, an American writer and journalist, who won the Nobel Prize for literature in 1954. Living out the torn side of Uranus in his row, he had four marriages and he was almost killed in two successive plane crashes that made the rest of his life painful.
In 1951 Robin Williams was born, an American actor, singer, and an Academy Award winner for his role in the movie Good Will Hunting. Married three times, his fragile inner state led to his suicide in 2014.
In 1926 Norman Jewison was born, a Canadian director, actor, and the founder of the Canadian Film Centre nominated for the Academy Award for movies In the Heat of the Night, Fiddler on the Roof and Moonstruck. In touch with his calling and his true personality, he is known as the director who addressed social and political issues that are controversial or complicated, making them accessible to mainstream audiences.
Important Historical Events on 21st of July
1873 – The first successful train robbery in the American Old West.
1904 – Louis Rigolly becomes the first man to drive at the speed of 100 mph.
1925 – A biology teacher is fined $100 for teaching evolution in high school.
1969 – Neil Armstrong (born on August 5th) walks on the Moon.
1983 – In Antarctica, the world's lowest temperature in an inhabited place is recorded at -89.2ᵒC.
2012 – The ending of the first complete solo human-powered circumnavigation of the world.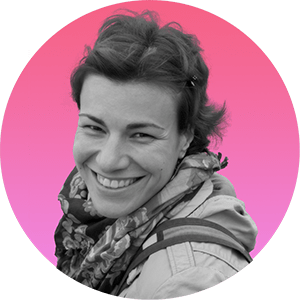 Iva Vucinic is a highly regarded professional astrologer & psychologist. Certified by the International Society for Astrological Research (ISAR CAP) and a graduate of Johannes Kepler Institute.
Iva is also an accomplished writer, with her work on astrology featured in major media outlets such as Yahoo, Daily Mail, Cosmopolitan, BuzzFeed, NBC ...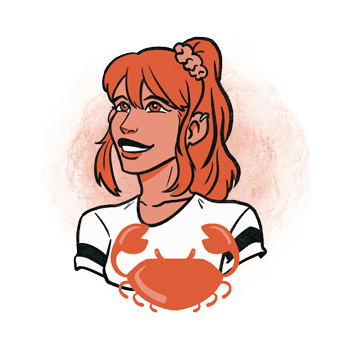 Additional Information
Cancer - traits, personality, dates, characteristics and astrological sign information.
Cancer Man - information and insights on the Cancer man.
Cancer Woman - information and insights on the Cancer woman.
Cancer Compatibility - the compatibility of Cancer with the other astrological signs in love, sex, relationships and life.
Cancer History - the history of Cancer and the stories behind it.
Cancer Symbol - images and interpretations of the Cancer symbol and ruler.
Zodiac Calendar - Discover what your date of birth tells about your character, motivation and purpose in life.