07/24 Birthday - Zodiac Information
July 24th Zodiac
Date: July 24th
Zodiac Sign: Leo
Color: Desert Sand
In One Word: Shutdown
Shape: Square
Strength: Ambitious
Weakness: Stiff
Most Compatible With: Aquarius

A time when the Sun enters the powerful sign of its rule, the sign of Leo, July 24th is a date of clarity, vision and focus, but also a time of emotional stagnation when too many things need to be done to find time to care for one's heart. People born on this date have trouble giving themselves time to metabolize experiences and feel them in their soul, taking steps in directions that offer status but the lack of satisfaction to follow.
July 24th Horoscope
MOON – SATURN – (Pluto) – URANUS
Genetic and family issues of all sorts are emphasized here, as rocks on the shoulders of those born on July 24th they should set free from. Their youth is typically reserved for incorporated patterns of behavior to wear off, for them to be rebels that fight off everything parents had to say. It is important here to distinguish the quality from the problem and keep one's heart open no matter how pressuring or hard the circumstances might get. A lot of sadness is shown in this row. Facing it and coming to terms with the inner conflict they caused will set them free and help them climb up the evolutional ladder of the Soul.
To see the bigger picture and stop spinning in circles, they need to change perspective and see the world a bit brighter and more positive than they were taught to. Their convictions will give them the width of mind necessary to understand and accept their true position and options to move into new directions and towards childish joy and happiness.
Love and Emotions
Leo representatives born on July 24th are interested in long-term relationships and don't really do well in flaky romances that have no destination to strive for. Just as their ambition guides their professional life, it will influence the way they approach their partners. Hurtful experiences at a young age might lead to them closing their heart and choosing to marry out of obligation or the pressure of time, but these choices never make them happy in the long run. They are to deal with fears and dark emotions too, in order to set them free and live a fulfilled life of feelings.
With depth and seriousness to endure through hard times, they sometimes choose difficult partners, those who are a puzzle or a problem to solve. It is important for them to let go and follow their inner need wherever it might take them, for too many restrictions and stiff attitudes make it hard for them to enjoy intimacy and sexuality in the way their passionate nature would want to. Setting up a structure in their everyday life, they make a foundation for emotional issues to emerge freely and connect with their loved one profoundly and in love.
Purpose
Guided by Saturn's ambition and plans that sometimes aren't supportive of their emotional needs, people born on the 24th of July need to learn how to be patient, realizing that everything in life comes at just the right time. The faith they seek is set somewhere above religion, in the realm of acceptance and not questioning the intent of the Universe. This lifetime serves as their guidebook to build strong boundaries and solid walls based on truthful ideals and their own heart.
What They Excel In
People born on July 24th excel in all forms of self-discipline and this makes them good in coaching and work with people who need a strong structure in life. They are builders, mathematicians, historians or archaeologists, and find interest in their family tree and the past that left its mark on their hometown and the country they live in. Career and focus on steps of personal development are important in their world, but they need to stay in touch with their talents and their inner truth to feed on satisfaction from their achievements.
July 24th Birthday Gift
When choosing a present for someone born on July 24th, you need to keep in mind the seriousness of their approach to things they nurture, and their need to stay organized and focused. Go with something they can touch, but also make sure that there is a lot of color and a positive atmosphere to your gift. If you buy a planner, don't choose a black one, but one with inspirational quotes or images on every page. They need joy and childish energy in their life, even if they seem to fight against it every day.
Positive Traits for July 24th Born
Ambitious, focused and organized, they are planners among Leos and those who are always the strongest pillar of support in the time of need. Deep in their relationships, they won't let you down if you reached the point of intimacy they typically hide from.
Negative Traits for July 24th Born
Stiff, too determined to notice their own change of heart, they might get overly ambitious and lack compassion, drowning their inner child in dark seriousness.
Healing Crystal
With a spiritual destiny to discover and connect to, individuals born on July 24th have a lot to gain from star hollandite quartz. Bringing light into one's shadows and their inner world, this is a stone that will help see the focus and the divine plan of one's lifetime. It brings release from past life events and difficult karma and points us in the direction we are destined to follow.
Sabian Symbol
The Sabian symbol for Leo representatives born on July 24th in two years preceding a leap year:
"Blood Rushes to a Man's Head as His Vital Energies are Mobilized Under the Spur of Ambition"
The Sabian symbol for Leo representatives born on July 24th in a leap year and a year following it:
"An Epidemic of Mumps"
A lot of fiery energy is seen here, spreading like a virus that we don't have a cure for. These symbols combined speak of passions that spread on other people, uncontrolled energies that get scattered and wasted on those who never wanted them in the first place. Leos born on this date often speak too much and show their state of heart too fiercely, leading to them potentially being used by those who are less conscious, less moral or envious of their ways.
Famous Birthdays on 24th of July
In 1802 Alexandre Dumas was born, a French writer known best for his works The Three Musketeers and The Count of Monte Cristo. His mother was a slave and her ancestry has remained unknown.
In 1897 Amelia Earhart was born, an American pilot and author, the first female pilot to fly solo across the Atlantic Ocean. In order to fly and pass the complicated aviation training, she had to work hard in rudimentary conditions.
In 1969 Jennifer Lopez was born, an American actress, dancer and singer, the first woman to have a number one album and film in the same week. At first, her parents didn't support her acting career, saying it was a "stupid idea" and that "no Latinos did that". This was the reason she left home and went to live in Manhattan.
Important Historical Events on 24th of July
1947 – Rotary-type printing press is patented by Richard March Hoe (born on September 12th).
1911 – The lost city of the Incas, Machu Picchu, is rediscovered by Hiram Bingham (born on November 19th).
1950 – Cape Canaveral Air Force Station launches a Bumper rocket and starts operating.
1966 – In Yosemite National Park, two men make the first BASE jump from El Capitan and both come out with broken bones, leading to a ban on BASE jumping from El Capitan.
1969 – Apollo 11 safely lands into the Pacific Ocean.
1987 – A 91-year-old woman climbs the highest peak in Japan and becomes the oldest person to do so.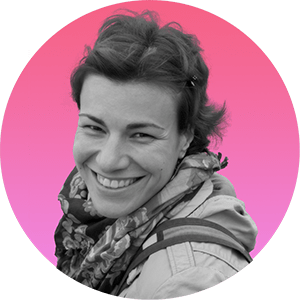 Iva Vucinic is a highly regarded professional astrologer & psychologist. Certified by the International Society for Astrological Research (ISAR CAP) and a graduate of Johannes Kepler Institute.
Iva is also an accomplished writer, with her work on astrology featured in major media outlets such as Yahoo, Daily Mail, Cosmopolitan, BuzzFeed, NBC ...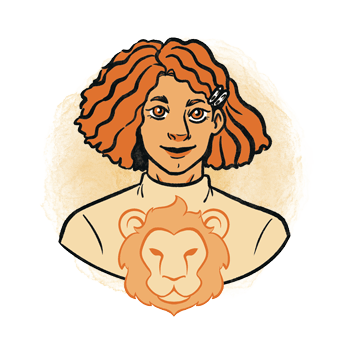 Additional Information
Leo - traits, personality, dates, characteristics and astrological sign information.
Leo Man - information and insights on the Leo man.
Leo Woman - information and insights on the Leo woman.
Leo Compatibility - the compatibility of Leo with the other astrological signs in love, sex, relationships and life.
Leo History - the history of Leo and the stories behind it.
Leo Symbol - images and interpretations of the Leo symbol and ruler.
Zodiac Calendar - Discover what your date of birth tells about your character, motivation and purpose in life.