07/23 Birthday - Zodiac Information
July 23rd Zodiac
Date: July 23rd
Zodiac Sign: Leo
Color: Palatinate Blue
In One Word: Vision
Shape: Two Crescents
Strength: Openness
Weakness: Ungrounded
Most Compatible With: Taurus

The transition from the sign of Cancer to Leo is in touch with beliefs and convictions that are supposed to sync intimacy with passion, and family circumstances with one's true character. Those born on July 23rd are bighearted and usually optimistic, but they may feel inadequate if they weren't supported in their primal home. This could lead to negative beliefs that make them vulnerable and unable to focus, chasing off negative situations with humor and hiding from the real world behind their pink glasses.
July 23rd Horoscope
MOON – JUPITER – (Pluto) – URANUS
A large giving heart is the first thing we see when we look at this planetary row. Individuals born on the 23rd of July are open for new experiences, giving, and ready to interact with other people guided by their higher beliefs and their moral compass. However, the Moon and Jupiter together, especially when colored by the presence of Uranus, speak of one's distance from home, a stressful distance from their own Soul and the inability to find a place to belong to. Although they tend to have many friends, constantly wearing a smile on their face, they also tend to get lonely and need enough time spent in rest and solitude to metabolize their grand emotions and recognize their truth.
The initiative and the need to move forwards might push them out of balance and keep them chasing dreams while never stopping to feel and enjoy the moment. It is important to find just the right amount of action for the feelings they carry within, with their feminine side as nurtured and fed as the masculine one so they can feel at ease. Observing the relationship between their parents, they can see their own imbalance within and see which side of their own personality needs their attention and healing.
Love and Emotions
Every love in lives of individuals born on the 23rd of July is grand. They won't settle for anything halfway, anything that isn't fulfilling and purposeful as they wish their entire life to be. They need someone who will learn and grow with them, sharing their ideals, convictions and their moral imperatives, and move in a similar pace to their own. There is nothing stagnant in their primal position, even though they might sometimes seem as if they were standing in one place for a long time.
The problem that comes to focus in their love life is the ideal they strive for, and the demands it might set on their partner and those they care for. They expect nothing less than what is complete and could fail to see that everyone has the right to make mistakes along the way. Love should be taken as realistically as possible if they are to find the ideal they seek. When they find their grounding, satisfied in their own body and their circumstances, their projections into the future become clearer and turn to planning instead of dreams impossible to catch.
Purpose
When speaking about the purpose of life individuals born on July 23rd share, we must recognize the strong impact of Jupiter on their personality. They are to find the right direction to move in, something that inspires them and teaches them how life can be viewed from many positions and seen as beautiful and supportive. As they find self-support, they will also empower their mind with something to share with other people and become teachers, healers, and those who speak to the hearts of others. They are to learn, expand, change perspective, and teach others how to do the same.
What They Excel In
A person born on July 23rd excels in pathfinding, traveling, law and teaching. They are preachers and teachers, those who are born understanding justice and there to give knowledge and help others expand and grow. Their path always brings the challenge of giving unsolicited advice and they must find the patience needed to listen to the need of other people instead of pushing solutions and resolutions down their throats. Large masses will follow their lead once they stop dealing with others and start their inner process of growth above restrictions.
July 23rd Birthday Gift
The perfect birthday gift for anyone born on July 23rd is an airplane ticket or a trip voucher that will take them to a new destination and away from home. Even when their Sun is still in Cancer, they see home as a flexible term, turning to the state in their heart for intimate feelings they need, not so much their kitchen and their sofa. Their experience and learning processes should be synchronized with their beliefs and their current interests, so if you decide to by a book or enroll them in a course, make it useful for the strivings in life they nurture right now.
Positive Traits for July 23rd Born
Optimistic, with a fine sense of humor and ready to chase off any negative emotions with their smile, they are positive, loving and supportive of those they care for. Travelers and teachers, they have something important to give to the world.
Negative Traits for July 23rd Born
Scattered and pushed by too many beliefs they never questioned, they tend to spin in circles of negative choices, lost in their inability to receive as much as they give away or vice versa.
Healing Crystal
A fine stone to boost the perspective shifts in people born on the 23rd of July is wavellite. It will help them see all smaller pieces of a large puzzle, until they see the true picture to serve as guidance for their decision-making process. It enhances intuition and lucid dreaming, cleaning pathways towards higher knowledge that is to incorporate positive feelings in their heart. It is also said to help balance out the level of white to red blood cells.
Sabian Symbol
The Sabian symbol for Cancer representatives born on July 23rd in two years preceding a leap year:
"A Daughter of The American Revolution"
The Sabian symbol for Leo representatives born on July 23rd in a leap year and a year following it:
"Blood Rushes to a Man's Head as His Vital Energies are Mobilized Under the Spur of Ambition"
There is certainly something revolutionary and energetic in these symbols. Notice that one of them is the power of the passive feminine, there to support the stories of the past and efforts of men who once did something grand. The other speaks of one man himself, ready to take action and do what the feminine will talk about later on. We can see the inner struggle that individuals born on this date might have, for they tend to either take too much action and focus on their own ambition, or they get lost in history, in values of their ancestors and the passive flow that doesn't really allow growth when held on to without balance.
Famous Birthdays on 23rd of July
In 1961 Michael Durant was born, an American pilot and author that received numerous awards for his service including the Purple Heart and the Distinguished Service Medal. The follower of his calling, he wrote a book In the Company of Heroes that chronicled his military career and captivity.
In 1965 Slash (Saul Hudson) was born, a British American musician and songwriter, best known as the lead guitarist of the band Guns N' Roses. He got his nickname because he was "always in a hurry, zipping around from one thing to another".
In 1989 Daniel Radcliffe was born, an English actor that rose to fame with his role of Harry Potter. With a mild developmental coordination disorder, his motor skills sometimes failed him and his career in acting pointed out the right direction to follow regardless of his shortcomings.
Important Historical Events on 23rd of July
1840 – The Act of Union defines the Province of Canada.
1921 – The establishing of the Communist Party of China.
1926 – Patents for recording sound onto film are bought by Fox Films.
1929 – The use of foreign words is banned in Italy.
1962 – The first live trans-Atlantic TV program is publicly transmitted.
1992 – A commission in Vatican establishes that certain limitations to rights of homosexuals and non-married couples don't equal discrimination.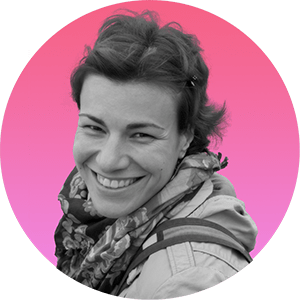 Iva Vucinic is a highly regarded professional astrologer & psychologist. Certified by the International Society for Astrological Research (ISAR CAP) and a graduate of Johannes Kepler Institute.
Iva is also an accomplished writer, with her work on astrology featured in major media outlets such as Yahoo, Daily Mail, Cosmopolitan, BuzzFeed, NBC ...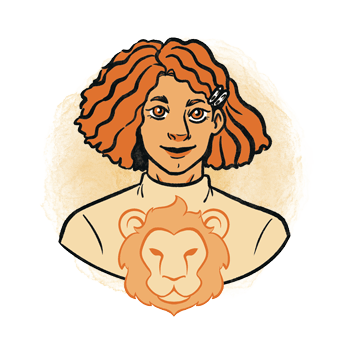 Additional Information
Leo - traits, personality, dates, characteristics and astrological sign information.
Leo Man - information and insights on the Leo man.
Leo Woman - information and insights on the Leo woman.
Leo Compatibility - the compatibility of Leo with the other astrological signs in love, sex, relationships and life.
Leo History - the history of Leo and the stories behind it.
Leo Symbol - images and interpretations of the Leo symbol and ruler.
Zodiac Calendar - Discover what your date of birth tells about your character, motivation and purpose in life.