07/22 Birthday - Zodiac Information
July 22nd Zodiac
Date: July 22nd
Zodiac Sign: Cancer
Color: White with Silver Sparkles
In One Word: Intimacy
Shape: Semi-Circle
Strength: Emotional
Weakness: Stressed Out
Most Compatible With: Capricorn

The culmination of the sign of Cancer, July 22nd stands for a date of emotion, connecting, and interpersonal exchange that is profound and intimate. People born at this time have a natural emotional intelligence, feeling and sensing the world around them in unusual ways. This can present a problem in surroundings that are too strict or rational, and when it is expected from them to follow their brain instead of following their heart.
July 22nd Horoscope
MOON – MOON – (Pluto) – URANUS
The Moon next to the Moon in a row colored with Uranus, represents the feminine nature that needs to be incorporated and functional in the realm of social norms and the tribe those born on the 22nd of July seek. Born with a large heart and ready to love and communicate with other people, they stumble into hardship when they aren't proud of their sensitive qualities and try to be something they were never meant to be. Their story is the story of emotion, family and intimacy, rather than one of status and high achievements that don't resonate with their heart.
Two Moons coming down to two Suns in the second row we are to analyze, combine into imbalance that becomes obvious in their teenage years. They are to build their personality filled with love, while being strong and respectful enough to respect their own boundaries, as well as boundaries of other people. This is, without a doubt, a date of the twos, the time in our calendar reserved for one on one relationships and important bonds that teach them who they are and what their Soul really needs.
Love and Emotions
Highly sensitive and emotional, they find their strength when they admit just how fragile they can be and shouldn't ever settle for relationships that are hurtful or filled with ego battles that don't leave room for their true nature to show. They need someone to caress them and be gentle in every possible situation. Conflicts make them sad and helpless and often build them to be rougher than they should be on their heart.
They are aware that there is nothing as important as love and support in their lives, and this could make them chase ghosts and create a family settling for less than what they deserve. As they build a healthy image of self and enough respect for their own world of desires, they connect with more appropriate partners that give them enough room to grow and cherish their giving, warm nature instead of standing opposed to what they represent.
Purpose
With a powerful emphasis on the Moon in their row and the Moon as their final guiding light, it is the love for self that each individual born on the 22nd of July is to find in this lifetime. They are here to give love, relate to others through sensitive emotions, and be as fragile as they need to be for their compassion and love for the world to result in harmony and fulfillment. Their mission is to return home.
What They Excel In
People born on July 22nd work well with others and need a career that will keep their routine safe and healthy. Understanding the need for home in everyone else, they become great interior designers, decorators, real estate agents and in some cases engineers and builders. As team oriented as they might be, they will still strive highest when in charge of their own business, staying close to home and following the need of their children and their family life. They make wonderful parents for as long as they don't shove their emotions aside for the sake of overrated rationality.
July 22nd Birthday Gift
To keep your July 22nd born happy for their birthday or any special occasion, you can always get something they will use at home or a trinket that will send them down the memory lane. They appreciate shared photographs given a new meaning, and creative gifts for their house that will speed up their chores and help them create more time for loving relationships. Its purpose should be clear and obvious, and there is really no reason to complicate things and think too far ahead or go too deep into philosophy, history or religion. They need something warm, fuzzy, sparkly, and something that shows your feelings for them rather than anything else.
Positive Traits for July 22nd Born
Feeling and supportive, they are the love of the world in one person, but only when able to accept their weaknesses and their negative emotions too. Caring and full of surprises, they will be there in the time of need when you least expect them to.
Negative Traits for July 22nd Born
Moody and unable to control their emotional outbursts, they can even get neurotic and impossible to comprehend if not in touch with their heart or when they get hurt too many times.
Healing Crystal
Resonating with the heart chakra and their Moon based nature, pink calcite is an excellent stone for those born on July 22nd. It is a bringer of peace that helps one attract new opportunities into their life and learn the concept of the Divine Love. This stone helps healing of the soul and helps their own healing abilities to spread on others, cleansing their field of relationships of any past issues that tainted it.
Sabian Symbol
The Sabian symbol for Cancer representatives born on July 22nd in two years preceding a leap year:
"A Greek Muse Weighing Newborn Twins in Golden Scales"
The Sabian symbol for Cancer representatives born on July 22nd in a leap year and a year following it:
"A Daughter of The American Revolution"
A fine line between balance and revolution is seen here, as a clear statement of the potential for creation of life itself the first symbol stands for if the scales are balanced. The feminine is at work here and its strength is undoubtable and shouldn't be in any way repressed. If it is, it will lead to riots or the state of apathy that distances one from the world and makes them unreachable for all those they could love and support if they were only seen for who they really are.
Famous Birthdays on 22nd of July
In 1932 Oscar de la Renta was born, a famous Dominican American fashion designer. He had stepchildren in both of his marriages, nurturing to a large family, and tried to keep close to home, holding two properties in the Dominican Republic where he was born.
In 1955 Willem Dafoe was born, an American actor and one of the most prolific characters of the US cinema. Growing up in a large family, he claims that he was mostly raised by his five sisters. Just like Oscar de la Renta, he has two countries he calls home - Italy and the US.
In 1992 Selena Gomez was born, an American singer and actress who rose to fame playing for the Disney Channel television series Wizards of Waverly Place. She was only 16 when she started her own production company, and although she really struggled at the time, this was a good foundation for her nature to grow independently and fiercely, bringing her into spotlight.
Important Historical Events on 22nd of July
1706 – The Acts of Union 1707 are agreed upon, leading towards the creation of the Kingdom of Great Britain.
1793 – The coast of the Pacific is reached as Alexander Mackenzie completes the first human transcontinental crossing of North America.
1894 – The first motor race in the world is held in France.
1933 – Wiley Post (born on December 22nd) completes the first solo flight around the world in less than 8 days.
1942 – The beginning of the systematic deportation of Jews from the Warsaw Ghetto.
1995 – The discovery of the Hale-Bopp comet by two separate individuals.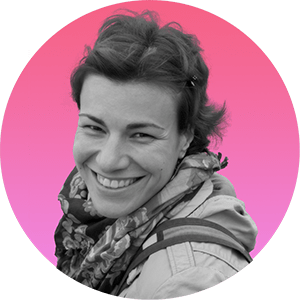 Iva Vucinic is a highly regarded professional astrologer & psychologist. Certified by the International Society for Astrological Research (ISAR CAP) and a graduate of Johannes Kepler Institute.
Iva is also an accomplished writer, with her work on astrology featured in major media outlets such as Yahoo, Daily Mail, Cosmopolitan, BuzzFeed, NBC ...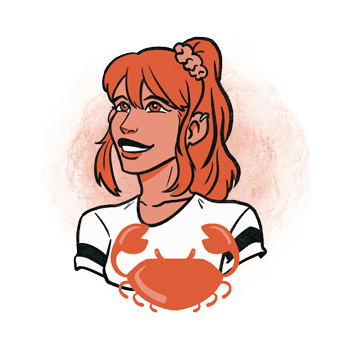 Additional Information
Cancer - traits, personality, dates, characteristics and astrological sign information.
Cancer Man - information and insights on the Cancer man.
Cancer Woman - information and insights on the Cancer woman.
Cancer Compatibility - the compatibility of Cancer with the other astrological signs in love, sex, relationships and life.
Cancer History - the history of Cancer and the stories behind it.
Cancer Symbol - images and interpretations of the Cancer symbol and ruler.
Zodiac Calendar - Discover what your date of birth tells about your character, motivation and purpose in life.