07/07 Birthday - Zodiac Information
July 7th Zodiac
Date: July 7th
Zodiac Sign: Cancer
Color: Silver
In One Word: Shaken
Shape: Cross
Strength: Innovative
Weakness: Stressed
Most Compatible With: Scorpio

The seventh day of the seventh month in the calendar must stand for something truly special, for the remarkable glow of lucky number 7 and its rule over Uranus has to surprise, dazzle and change us forever. This is the date of changes, stressful turns, earthquakes, rollercoasters and fireworks, and without a social circle to truly belong to, people born at this time could have a hard time fitting into their common surroundings.
July 7th Horoscope
(Pluto) – URANUS – (Pluto) – URANUS
The emphasis on Uranus is strong here, speaking of shakeups, breakups and the world filled with freedom. Each person born on July 7th needs to embrace their individuality, as different as it is from the world, and find their specific place of confidence within the society. They can be reluctant in large social circles, in search for approval from good friends and people they admire, but in time they discover that the biggest friend they have in this world hides inside their own heart.
The battle of the son and his father is taking place here and one's ego will be pushed and pressured up to the breaking point. The crossroads of this planetary position comes down to a battle for supremacy, for leadership, and the strong structure that will help one understand where their true foundation lies with clarity and focus.
Love and Emotions
The love life of people born on July 7th must be truly exciting and filled with freedom and friendship. At an early age they often don't make much difference between friendship and love and could show to be too liberal or strange in their surroundings. Their mind pushes them over certain limitations and they will try out many new things, experiment with their hearts and their sexuality, until they find the right role and the core of their personality that will make them happy in relation to other people.
Their love life can be quite demanding, especially if they don't let their personality shine or feel pressured by too many circumstances in their home and their primal family. They need to set free from patterns of their parents and ways that have been accepted by numerous generations that preceded them, while still embracing the fact that they come from their own family tree. Once they set free from choices that repeat themselves for ages, they may find a best friend to belong with and someone who seems to be the soulmate they have been waiting for.
Purpose
Individuals born on the 7th of July have numerous ideas in their mind that might be grand, but they are hard to ground and bring down on earthly planes. Their task is to find a way to communicate, see things in a practical light, and create a link of information from the higher realms to the common world around them. They are to communicate, present their theme, and make something specific through righteous and brave expression of Self they were born to crave for.
What They Excel In
Those born on the 7th of July excel in all jobs that are innovative, linked to technology, programming and software development. They are wonderful friends, full of surprises, and carry a strong sense of adventure that makes them fun to be around when they aren't too stressed to relax and take things easy. Standing out and different from the crowds, they often choose careers that allow them to show their individuality and work in creative areas that make them shine just as different as they are. On the other hand, if they aren't motivated by moral choices, they become excellent troublemakers and could find it exhilarating to move against the law or any structure and system that brings restraint to their world.
July 7th Birthday Gift
The choice of a birthday gift for a person born on the 7th of July may be a bit tricky, for they aren't your typical Cancer, or typical anything for that matter. Although you can pick out a fine, white, useful piece of technology, they still wish to stay in touch with your heart and get something personal and meaningful. Take symbolism into consideration and see that they understand the language hidden in signals and symbols that others won't even see. They can enjoy a complicated gift, one they should decipher, but make sure it doesn't take them too much time or they might see it as boring and impersonal.
Positive Traits for July 7th Born
Standing out, free-spirited, inspiring others to be exactly who they are, and willing to change their life in its core when changes are truly necessary. They are the lightning strike among Cancer representatives, those who see what hides on higher planes of existence.
Negative Traits for July 7th Born
Stressed, changing from one extreme to the other, unreliable and losing touch with reality, they can become gullible and strange, rebels without a cause, and those who bring unrest in their larger social circle.
Healing Crystal
Ussingite is a very good choice for Cancer representatives born on July 7th. It is a rare crystal that helps one understand many bodies that surround our physical existence and affect it, and leads to a fuller understanding of Universal truths. It assists learning in all scientific and occult areas, leading to better understanding of Nature itself. On an emotional level, it brings serene feelings and aids forgiveness.
Sabian Symbol
The Sabian symbol for Cancer representatives born on July 7th in any year that isn't a leap year:
"In a Sumptuous Dining Hall Guests Relax After Partaking of a Huge Banquet"
The Sabian symbol for Cancer representatives born on July 7th of a leap year:
"A Man Studying a Mandala in Front of Him, With the Help of a Very Ancient Book"
There is a sense of peace in these two symbols, even though this isn't something we'd normally expect with an intense energy of Uranus in one's planetary row. The knowledge found is to give a sense of calm to their Soul and all information they manage to gather after big events already took place, will give them a sense of security and belief in history and people who lived before their time. Relying on rivers of ancestors and everyone who already set up a foundation for their own life, they will have a strong sense of peace and belonging to their tribe.
Famous Birthdays on 7th of July
In 1943 Toto Cutugno was born, an Italian singer and songwriter who got known worldwide with his song "L'Italiano". His humane approach guided by emphasized Uranus in his planetary row is best seen in his song "Insieme: 1992" speaking of the integration of Europe years before it actually happened.
In 1949 Shelley Duvall was born, an American actress and writer, recognized for her incredible portrayal of eccentric characters. This serves well to show how affected by Uranus she was as she managed to play its unfit role on screen.
In 1963 Vonda Shepard was born, an American singer, songwriter and actress known best for her regular appearances in the TV show Ally Mc Beal. Soundtracks for this show have mostly been remakes of old songs that fit the story of the show, and we can see how Uranus modernized what is already there in her case.
Important Historical Events on 7th of July
1456 – Joan of Arc is acquitted of heresy 25 years after her death.
1898 – Hawaii is annexed as a part of US territory.
1928 – The first time that sliced bread is sold.
1930 – The construction of Boulder Dam (known now as Hoover Dam) begins.
1954 – Elvis Presley (born on January 8th) has his first radio debut.
1992 – It is ruled by the NY Court of Appeals that women have the same right as men to go topless in public.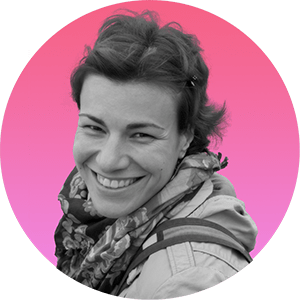 Iva Vucinic is a highly regarded professional astrologer & psychologist. Certified by the International Society for Astrological Research (ISAR CAP) and a graduate of Johannes Kepler Institute.
Iva is also an accomplished writer, with her work on astrology featured in major media outlets such as Yahoo, Daily Mail, Cosmopolitan, BuzzFeed, NBC ...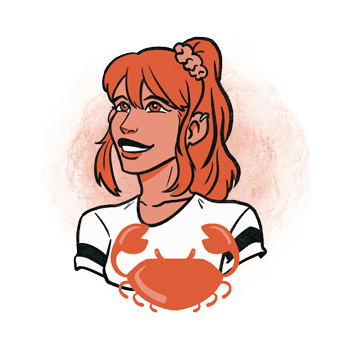 Additional Information
Cancer - traits, personality, dates, characteristics and astrological sign information.
Cancer Man - information and insights on the Cancer man.
Cancer Woman - information and insights on the Cancer woman.
Cancer Compatibility - the compatibility of Cancer with the other astrological signs in love, sex, relationships and life.
Cancer History - the history of Cancer and the stories behind it.
Cancer Symbol - images and interpretations of the Cancer symbol and ruler.
Zodiac Calendar - Discover what your date of birth tells about your character, motivation and purpose in life.