07/28 Birthday - Zodiac Information
July 28th Zodiac
Date: July 28th
Zodiac Sign: Leo
Color: Brink Pink
In One Word: Cut
Shape: Arrow
Strength: Energetic
Weakness: Pushy
Most Compatible With: Sagittarius

The 28th of July is a powerful date, filled with numerous ways to express energy and the potential for wanted resolutions and achievements high. This is a time when one's grounding is tested, and people born on this date will usually be extremely focused and passionate. Restrictions don't go well with their character and when suppressed as children in an attempt to make them "worthy" of human interaction, they can shut down and become unsatisfied standing opposed to their primal glow.
July 28th Horoscope
MOON – MARS – (Pluto) – URANUS
A hurtful connection of Mars and Uranus with the sensitive Moon can be overwhelming and truly hard on one's heart. Each person born on July 28th has a balance between emotion and action to find, and it is their task to discover one universal truth that will liberate them and allow them painless spontaneity. Cuts and bruises are a part of this date, simply because the energy they carry hardly ever goes supported by their primal family, for it stands out and burns too bright for any average person to understand. As they grow older, they become aware of their burning core. When they start using it for creative efforts and things they love, they become an infinite torch of inspiration for everyone else around them to follow.
As the Sun and Uranus mix into their equation of life and make them feel torn and restless, they may discover that the only way to express themselves is if they find the right tribe to belong to. In need of outer support for their approach to humanity, it is typical for a Leo born on this date to have a large social circle that reminds them of their abilities and strengths.
Love and Emotions
As if they are guided by a storm into the unknown, Leos born on July 28th tend to focus on relationships that cross their boundaries, rushing in before they see where they're headed. Their passionate, fiery nature often disregards sensitive emotions and their messages, making them vulnerable while seemingly rough on the outside. They need to be honest with themselves and their own hearts to see what feels good, makes them laugh and makes them happy to truly be satisfied with anyone they are intimate with.
Sexuality plays a big part of their expression and it is important for them to see behind any act and feel their presence through a solid connection of hearts. They are searching for a partner who can see them naked, bare, for what they really are. Every alternative will lead to them being hurt, not because the other person intends to make them unhappy, but because their expectations see nothing less than a truthful, deep connection with the one they love.
Purpose
It is the clarity and balance of Mars that people born on the 28th of July strive for. This requires special strength of one's body and the ability to be grounded, reliant, and firm on their own two feet. It is their mission to become one with their energy source, connect and use this deeply seeded fuel to make anything they wish for come to life. Their options are infinite, but they do need the right kind of motivation and a clean soul that is free of residual pain and hurt from intimate relationships they went through.
What They Excel In
Individuals born on the 28th of July excel in sports and make great physical accomplishments. Taught to break their own barriers and limits, they become great at anything that requires a strong focus and bold, brave steps taken forwards. Good with their hands but always at risk to get cut, they work well with a chisel and clay, archery, and every activity that needs them to hold their breath to aim. They often find their calling in a uniform, be it through military, police, or that of a doctor.
July 28th Birthday Gift
To choose a birthday gift for a person born on the 28th of July, one must first recognize their frailty. Their attitude leads to wrong conclusions and might lead you to choices based on humor that their heart finds hurtful. Recognize their sensitivity and go with something edgy while still gentle enough to show them you see who they are. They will appreciate things in red tones, lamps, candles and everything connected to light and open flame. Don't shower them in sweetness of perfumes, but with sharp and enlightening declarations of your feelings for them.
Positive Traits for July 28th Born
Fiery, energetic, and extremely focused, they care for their physical strength and wish to protect their loved ones from any harm that might come their way.
Negative Traits for July 28th Born
Aggressive, pushy and too opinionated, when they get lost in frustration of their primal instincts, they become numb and unmovable while fighting an inner battle of dissatisfaction that won't let them rest.
Healing Crystal
Brochantite is a stone suitable for Leos born on July 28th, as it helps them realize what they need protection from in their world. Their family and their closest surroundings usually push them too far, and this crystal will clear the air and make room for them to nurture their inner softness instead of meeting anyone's expectations. Aligning all chakras and balancing out their need for action, their sexuality, and their overall energetic state, this stone will support their way towards peace.
Sabian Symbol
The Sabian symbol for Leo representatives born on July 28th in each year that isn't a leap year:
"Rock Formations Tower over a Deep Canyon"
The Sabian symbol for Leo representatives born on July 28th in a leap year:
"A Conservative, Old-Fashioned Lady is Confronted by a "Hippie" Girl"
The collision of oppositions is at work here, something made of stone hanging loose in the air, and something modern standing opposed to the old. This conflict of extremes easily pushes an individual born on this date into criticism and the use of force to change the person standing in front of them or break the loop of circumstances that in fact serves a purpose. If they leave other things and other people in their rightful place, respecting diversity in full bloom, they will find that they have a lot to learn, many bridges to cross, becoming more relaxed and easygoing in their rush towards a fulfilled existence.
Famous Birthdays on 28th of July
In 1901 Freddie Fitzsimmons was born, nicknamed "Fat Freddie", an American pitcher, manager and coach in Major League Baseball. He was known for his mastery of the knuckle curve.
In 1945 Jim Davis was born, an American cartoonist and the creator of the comic strip Garfield. He found a fine balance of childish creativity and humor with Mars and the animal world it represents.
In 1958 Terry Fox was born, a Canadian athlete, humanitarian who had one of his legs amputated and ran east to west across Canada to raise money and awareness for cancer research.
Important Historical Events on 28th of July
1866 – The first time that a young, female artist receives a commission from the US Government for a statue.
1896 – The city of Miami is incorporated in Florida.
1915 – A 19-year long occupation of Haiti is started by the US.
1917 – To protest against aggression to African Americans, the Silent Parade takes place in NYC.
1996 – Prehistoric man's remains are found near Kennewick, Washington.
2001 – The first time that the same swimmer won six gold medals in a single World Championship.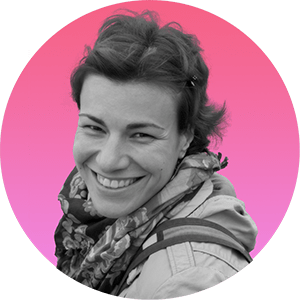 Iva Vucinic is a highly regarded professional astrologer & psychologist. Certified by the International Society for Astrological Research (ISAR CAP) and a graduate of Johannes Kepler Institute.
Iva is also an accomplished writer, with her work on astrology featured in major media outlets such as Yahoo, Daily Mail, Cosmopolitan, BuzzFeed, NBC ...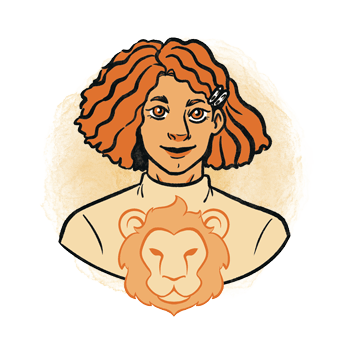 Additional Information
Leo - traits, personality, dates, characteristics and astrological sign information.
Leo Man - information and insights on the Leo man.
Leo Woman - information and insights on the Leo woman.
Leo Compatibility - the compatibility of Leo with the other astrological signs in love, sex, relationships and life.
Leo History - the history of Leo and the stories behind it.
Leo Symbol - images and interpretations of the Leo symbol and ruler.
Zodiac Calendar - Discover what your date of birth tells about your character, motivation and purpose in life.