07/31 Birthday - Zodiac Information
July 31st Zodiac
Date: July 31st
Zodiac Sign: Leo
Color: Sunglow
In One Word: Deity
Shape: Distant Dot
Strength: Width of Heart
Weakness: Unfocused
Most Compatible With: Gemini

Bringing every one of us in touch with our potent Self, July 31st sets high goals and demands on one's soul. It is a date of high aspirations, grand visions and ideas that need to be manifested in the real world, and the language of the gods that leads the way towards enlightenment. Positive attitude and width of mind in Leos born on this date is constantly expanding and teaching them that life is meant to grow and evolve every single day.
July 31st Horoscope
JUPITER – SUN – (Pluto) – URANUS
The beauty of July 31st is in its philosophy and the set of moral beliefs that a person with this birthday seems to be born with. Focused and strong, these individuals won't live in fear, ready to take risks and always believing in the best of outcomes. However, their focus can be a bit off and before they learn what they truly want out of life, they could stumble upon many difficulties showing them that their aim needs to be differently set. If they aren't stubborn and willingly read the intent of the Universe, they become great leaders, thinkers and preachers.
Riots in their life come right after they discover that their true Self hides away from the image of Self they are trying to present. They will slowly move through personality changes until they learn where their heart really is and what it hid from them in plain sight. Their own inner battle could manifest through problems with authority figures and their father, until they learn to build their own structure and become independent in their sunny glow.
Love and Emotions
Love is their destination and although the story of ego is the first one to show in their relationships, time proves them to be on the right path. As they discover who they really are and separate from fatherly images and childhood experiences that defined them, they become open for relationships with more quality and closeness. Early life could distance them from partnership and set them on an individual, lonely road that motivates them to work on their inner world until they find someone to connect with.
They wish to be seen, not for the image they create but for the sensitive heart they carry within. Their partner needs to be sensitive to everything found behind the act and between the lines, and they need someone practical, grounded and human to show them where they really stand. Often detached from reality just enough to stay in a constant loop of self-affirmation, when they meet the right person they blossom into everything they truly wish to become.
Purpose
However masculine and proactive their role in the world might be, their real focus is on peace found in their heart. Their emotions suffer greatly if they aren't in tune with the easygoing natures of their inner momentum, and it is the love for oneself that defines the easiness of their path. They strive to connect with one individual intimately, have a calm family life, while some of them reach even higher to connect with people in general and become confident speakers that impress a large auditorium, having followers all around the globe.
What They Excel In
A person born on July 31st excels in every teaching position, work with children and everyone with special needs. They are activists and reformers, not really made out for team work at first, but easily incorporated when truly recognized. Respectful and filled with belief in our entire human kind, they can make incredible changes to any system, once they are truthfully met with its real positions and manifestations.
July 31st Birthday Gift
Birthday gifts for people born on July 31st need to shine a light on their life, and this can quite literally point you towards a lamp, a candle or any source of energy. Instead of inspiration, they need guidance and something to make things obvious, and their gifts should be obvious too, free of hidden meaning and messages that are hard to decipher. Make them the center of attention, but in a way that allows expansion and growth, in open spaces or distant destinations.
Positive Traits for July 31st Born
Open for new things, positive and optimistic about their visions and their manifestations, they are in search for closeness. They love the entire human race when properly guided in their primal upbringing. Innovators and teachers, they offer guidance for those in need of their light and warmth.
Negative Traits for July 31st Born
Egoistic, taking too many things personally, they turn to judgment and shaky beliefs for comfort and blur their image to avoid facing their emotional troubles.
Healing Crystal
Carnelian brings clarity into minds and lives of people born on the 31st of July, providing them with bravery to move towards their goals. It will enhance the sense of security and self-confidence, allowing them to recognize their true path and choose an appropriate road to follow when they are lost or scattered in too many directions. It is a crystal of motivation that burns brightly in their Soul. It will get them in touch with their own needs and the guidance from above they might fail to recognize at times.
Sabian Symbol
The Sabian symbol for Leo representatives born on July 31st:
"A Communist Activist Spreading His Revolutionary Ideals"
The sense of free spirit and liberation lives in this line, as if the whole purpose of being born on this date is found in the state of revolution and getting in touch with Divine voices. Their motivation is always found in grand things that others fail to see, and their voice should be loud, proving their openness and bravery as they fight for their ideals. With a mission to follow, it is belief in themselves that might stand in their way. Building it through life, they overcome obstacles and move forwards with more ease.
Famous Birthdays on 31st of July
In 1944 Geraldine Chaplin was born, an American actress that starred in English, Spanish and French language films and the fourth child of Charlie Chaplin. While still in school, she appeared in a small part in her father's film "Limelight" that shows how well the contact of her father's direction in life coexisted with her own, marking the start of her similar professional aspirations.
In 1962 Wesley Snipes was born, an American actor, martial artist and author, known best by his character Blade in the Blade film trilogy. He was raised a Christian and converted to Islam, but left it after 10 years, stating that it has given him self-dignity.
In 1965 J. K. Rowling was born, an English author and film producer that created Harry Potter. She embraced a seemingly masculine presentation through initials instead of her female name, out of concern that her audience wouldn't read novels written by a female author.
Important Historical Events on 31st of July
1498 – The first time that the island of Trinidad is spotted by a European, Christopher Columbus.
1790 – The issue of the first U. S. patent.
1932 – In German elections, the Nazi Party wins more than 38% of the vote.
1964 – The first close-up photographs of the Moon's surface are acquired from Ranger 7, a thousand times clearer than anything seen with an Earth-bound telescope.
1971 – Apollo 15 astronauts ride in a lunar rover.
2006 – Fidel Castro (born on August 13th) hands over power to his brother, Raul Castro (born on June 3rd).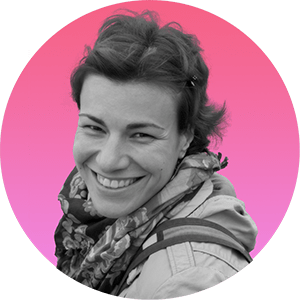 Iva Vucinic is a highly regarded professional astrologer & psychologist. Certified by the International Society for Astrological Research (ISAR CAP) and a graduate of Johannes Kepler Institute.
Iva is also an accomplished writer, with her work on astrology featured in major media outlets such as Yahoo, Daily Mail, Cosmopolitan, BuzzFeed, NBC ...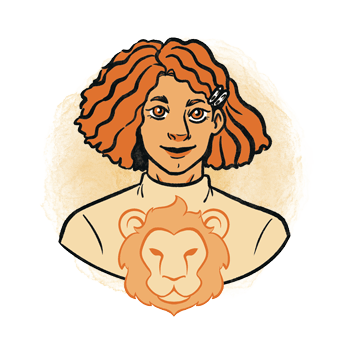 Additional Information
Leo - traits, personality, dates, characteristics and astrological sign information.
Leo Man - information and insights on the Leo man.
Leo Woman - information and insights on the Leo woman.
Leo Compatibility - the compatibility of Leo with the other astrological signs in love, sex, relationships and life.
Leo History - the history of Leo and the stories behind it.
Leo Symbol - images and interpretations of the Leo symbol and ruler.
Zodiac Calendar - Discover what your date of birth tells about your character, motivation and purpose in life.