07/14 Birthday - Zodiac Information
July 14th Zodiac
Date: July 14th
Zodiac Sign: Cancer
Color: Lion
In One Word: Structure
Shape: Flat Surface
Strength: Organization
Weakness: Fear
Most Compatible With: Capricorn

July 14th is a date filled with shadows and dark places in one's heart that need to be cleansed. It is a date of high aspirations and goals that leaves little room for compromise and matters of the heart. Still, people born at this time yearn for knowledge that will be incorporated in their softest emotional core and lived by until satisfaction and peace of heart are reached.
July 14th Horoscope
SUN – SATURN – (Pluto) – URANUS
Masculine battles are at work in this planetary row, for each touch of the Sun with Saturn speaks of trouble between a son and his father, just as Uranus and Saturn share a mythological problem of similar nature. There is a lot of tension that pushes a person born on July 14th into ambition and hard work, but obstacles in their path could be too big to handle and their relationship with their father leaving them with issues that they might have to work on for a long time. Still, the status they might reach is impressive, and their sense of responsibility usually makes them reliant and stable to close people in their life.
The Sun and the Moon combine in their second planetary row, putting the story of parents in focus and making it truly important in their search for inner balance. With two lights here to share what they know with one another, serious relationships and romances filled with planning and deeper purpose will play a large part in their personal growth and their lifepath.
Love and Emotions
Emotions of each Cancer representative born on July 14th are in some way burdened by their family story and usually some sort of a problem with their father. Holding on to their character, their individuality and their life force creates a spasm that can be troubling for their partner, especially if they are too strict with themselves and unable to let go of things that became obsolete and need to be left in the past. It is important for them to learn how to set clear and obvious boundaries to the outer world and understand what belongs to them and what belongs to other people, no matter their emotional or physical contact.
Several realities intertwine in their emotional world and they need focus, fidelity, and a faithful approach. It doesn't really matter what the other person thinks or does, for as long as they know where they stand. Honesty is the key to a healthy bond here, and openness that allows one to connect with their heart. Rational choices won't bring much joy and they shouldn't put structure of married life or the choice of a stable partner above their true individualism and personality.
Purpose
In search for knowledge that will set them free, Cancer representatives born on the 14th of July often excel in getting educated and widening their horizons in all possible ways. They are teachers and those who give away knowledge, philosophers that have a mission to embark on, and preachers with the ultimate faith that everything in their life happens for a reason. Their focus should always be put in their beliefs until they reach the point of understanding that everything in their life is useful and meaningful.
What They Excel In
A person born on July 14th excels in work that allows growth, step by step, and strives to find a place with structure and a solid foundation that helps them rely on something concrete. They will enjoy digging through history, large systems, and fix mistakes of any kind, but need to keep their emotional, sensitive nature in mind if they choose a workplace that opens their world to a large portion of sadness. They can become great spiritual leaders, as well as those who help orphans and children in need, but only if their personal boundaries allow inner joy and if their perspective pushes them into positive thinking and optimism.
July 14th Birthday Gift
Each birthday is some sort of a critical point in lives of those born on the 14th of July, as it represents the point where their light meets their shadows. It is important that their gift brings joyful spirits into the equation and makes them laugh or feel supported by people important to them. Don't choose an impersonal gift, even if personal ideas seem naïve or childish. Instead, draw or write something to show them your place in their world, and give them a trinket you know they've wanted since childhood.
Positive Traits for July 14th Born
Ready to invest, hold on to relationships of value and stable in their need to manifest, they will be ambitious and have a clear focus when things are truly important to their authentic selves.
Negative Traits for July 14th Born
Strict and demanding, they can be true dictators towards others and themselves, and reflect the need for perfection on everything they do and every person they meet along the way.
Healing Crystal
Cassiterite is a powerful stone for individuals born on July 14th, providing them with support needed to cleanse their spirit and their inner world of rejection from childhood. Waking up the energy they possess but resist so they can be a part of a structure, they balance out the need to be a part of any group or system with inner individualistic needs and cravings. It is a stone of manifestation that brings personal passion into focus and helps one make their inner fire alive instead of resisting it.
Sabian Symbol
The Sabian symbol for Cancer representatives born on July 14th:
"A Young Woman Awaiting a Sailboat"
The feminine figure that waits to be found and taken to a distant land is truly an important image for this date, for its primary planetary row has a masculine tale to tell. It is important for a person born on this date to stay in touch with their emotional needs, their feelings, and their feminine side, in order to find the feeling of home and the right state of heart that will allow them to embrace all challenges in life. Their path out of common circumstances and issues that burden them always resides in their emotional, sensitive world that is to be nurtured and respected at all times.
Famous Birthdays on 14th of July
Inn 1862 Gustav Klimt was born, an Austrian painter known for his authentic work that was the subject of controversy and described as "pornographic". Interestingly, his career began as deeply structured and conventional – in painting of architectural decorations.
In 1926 Harry Dean Stanton was born, an American actor and musician, known for his many roles and his six-decade career span. Apart from his obviously creative role in the world of acting and music, he was also a lieutenant in the US NAVY.
In 1987 Dan Reynolds was born, an American singer and songwriter, who rose to fame as the lead singer of the rock band Imagine Dragons. When he was 19 years of age, he volunteered as a missionary in Nebraska for two years.
Important Historical Events on 14th of July
1769 – A base is set in California for an expedition led by Gaspar de Portola, and they begin their quest to find the Port of Monterey.
1853 – The first major US world's fair is opened in NYC.
1965 – The first close-up photos of another planet are taken by the Mariner 4 as it flies by Mars.
1969 – Bills of $500, $1000, $5000 and $10000 are withdrawn.
1976 – The abolishment of capital punishment in Canada.
2015 – The first survey of the Solar System is completed as NASA's New Horizons probe flies by Pluto.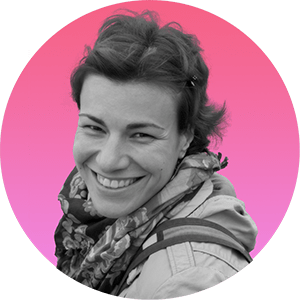 Iva Vucinic is a highly regarded professional astrologer & psychologist. Certified by the International Society for Astrological Research (ISAR CAP) and a graduate of Johannes Kepler Institute.
Iva is also an accomplished writer, with her work on astrology featured in major media outlets such as Yahoo, Daily Mail, Cosmopolitan, BuzzFeed, NBC ...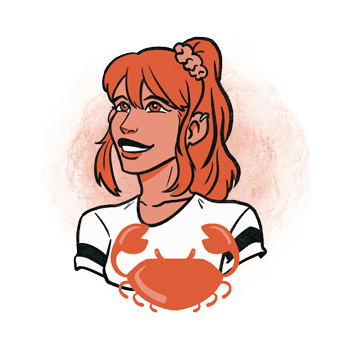 Additional Information
Cancer - traits, personality, dates, characteristics and astrological sign information.
Cancer Man - information and insights on the Cancer man.
Cancer Woman - information and insights on the Cancer woman.
Cancer Compatibility - the compatibility of Cancer with the other astrological signs in love, sex, relationships and life.
Cancer History - the history of Cancer and the stories behind it.
Cancer Symbol - images and interpretations of the Cancer symbol and ruler.
Zodiac Calendar - Discover what your date of birth tells about your character, motivation and purpose in life.