07/15 Birthday - Zodiac Information
July 15th Zodiac
Date: July 15th
Zodiac Sign: Cancer
Color: Chartreuse
In One Word: Authentic
Shape: Two Dots
Strength: Expression
Weakness: Sacrifice for Social Norms
Most Compatible With: Virgo

Somewhere in the middle of July, we will stumble upon this date to remind us of everything we needed to say but never said, and all those things we said in spite and regardless of group opinions. Lack of balance is expected in ways of self-expression in every person born at this time, and for as long as compromising modesty is their chosen path, they won't feel honest with themselves and true to their calling.
July 15th Horoscope
SUN – MERCURY – (Pluto) – URANUS
There is a deep need in everyone born on July 15th to speak their mind, write what they think, and share their ideal self with the world. Although they often don't have absolute faith in the power of their role, they will be blessed with many ideas and thoughts they feel free to share. They tend to have a large social circle to confirm their position and the importance of their true inner nature. If they get distant from their core, their friendships will start to fade, and this is an obvious alarm they need to notice that they have lost self-respect somewhere along the way. Their most important challenge is to stay in touch with the group, while still not allowing social norms and demands of their tribe to become more important than their own inner judgment.
As they learn and expand their knowledge, the world they live in becomes more susceptible and open for their need to speak. This supports their second numeral row and their search for the truth within, seeking a place where they can rest and find a way to give others what they wish to share, respectful of their own, and everyone else's boundaries.
Love and Emotions
Although their planetary row shows to be quite rational and concerned about communication and mental processes, the emotional world of those born on the 15th of July is extremely rich. We must understand that with their Sun set in Cancer, the only expression they truly need is the expression of emotion that hides beneath the surface. This is why they need a partner they can talk to, about each feeling that burdens their Soul and everything that becomes relevant to their heart.
The inner battle of the feminine to get out could lead them into parallel relationships, especially if they make too many rational choices that don't really suite their primal emotional nature. They want someone to nurture, and someone to keep them safe, so they can express their core and show themselves in the light that is supportive of creative work and all forms of personal growth.
Purpose
With Saturn set as their destination, individuals born on July 15th firstly need to find a way to rest. It is their mission in this life to connect with higher planes, start believing in things that are scientifically unproven and "out of this world" and find God in any shape and form that comes naturally. They are to let go to the times, understand that they don't have to control as much in life as someone in their family might have taught them, and set their plans in realistic realms that give them enough time to accomplish everything and still have fun every step of the way.
What They Excel In
A Cancer representative born on July 15th is a strong orator, someone with vision and knowledge able to speak their mind, write coherently and communicate what needs to be said. It is important that this talent is nurtured from a young age, or they might get distracted from their primal need and move on to work in areas that take away a lot of their energy. Although they find their way with important paperwork, working with it won't satisfy them if they don't get the creative kick out of it.
July 15th Birthday Gift
Keep the birthday of those born on July 15th in your calendar and don't forget it, for this is their day when expression serves as a vent to keep them connected and happy. They need their friends close and appreciate any gesture that will involve food or drinks and bring them joy. Their gift may be a book, but only if it is in sync with their personality, and a good biography might be a safe choice. Give them something inexpensive but valuable, something that shows you heard what they once said, even if it was just a framed sentence they used when they met you.
Positive Traits for July 15th Born
Communicative, ready to listen and learn, they are teachers with a cause and people with something important to share with the rest of the world.
Negative Traits for July 15th Born
Their fragile ego might push them into oblivion, into silence and choices that won't give themselves, or others, what they were born to provide us with. For as long as they don't provoke riots, their role in the world should be eloquent to have meaning.
Healing Crystal
A rare crystal that will perfectly soothe the throat chakra of those born on July 15th is linarite. It is a stone that calms fragile souls and allows them to stay calm enough to shine and express their truth. The crystal of communication, it aids connecting with others on a deeply emotional plane instead of using small talk to defend their world, aware that they are in charge of their boundaries and their position in any group.
Sabian Symbol
The Sabian symbol for Cancer representatives born on July 15th:
"The Meeting of a Literary Society"
There is nothing as important as the need for knowledge in those born on this date, for it obviously gives them a place to belong to and a tribe they can resonate with. They need people of their own education and similar choices that will support their visions, and they are talented for teamwork in any collective effort that arises in life. They find the social circle that supports their mental growth to be of immense value and need to have friends who share their interests and their need to grow intellectually. When they get lonely, their way out seems to be in joining a book club or a public reading, and even though these interactions might not last, they will feed them and give them a push in the right direction.
Famous Birthdays on 15th of July
In 1606 Rembrandt was born, a Dutch painter and etcher, considered one of the greatest artists in history. He was called "one of the great prophets of civilization" because of his compassion and empathy for the human condition.
In 1956 Ian Curtis was born, an English singer, songwriter and guitarist, best known as the lyricist and the lead singer of the band Joy Division. He was a bookish and intelligent child with a flair for poetry, and studied history and divinity in college, among other things.
In 1956 Joe Satriani was born, an American guitarist and multi-instrumentalist, a 15-time Grammy Award winner and the biggest-selling instrumental rock guitarist of all time. Not only did he express his talent with his hands (Mercury), but he also shared his talent through teaching.
Important Historical Events on 15th of July
1741 – The first Europeans visit Alaska.
1834 – The disbandment of the Spanish Inquisition.
1838 – Ralph Waldo Emerson (born on May 25th) declares Jesus a great man but not God, provoking an outrage in the Protestant community.
1910 – Alzheimer's disease gets its name.
1955 – The Mainau Declaration against nuclear weapons is signed by eighteen Nobel laureates, and is later signed by thirty-four others.
2006 – The launch of Twitter.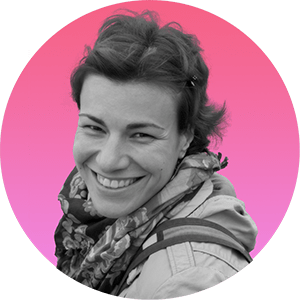 Iva Vucinic is a highly regarded professional astrologer & psychologist. Certified by the International Society for Astrological Research (ISAR CAP) and a graduate of Johannes Kepler Institute.
Iva is also an accomplished writer, with her work on astrology featured in major media outlets such as Yahoo, Daily Mail, Cosmopolitan, BuzzFeed, NBC ...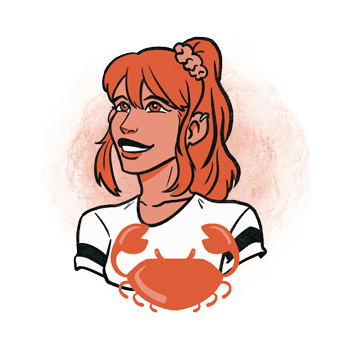 Additional Information
Cancer - traits, personality, dates, characteristics and astrological sign information.
Cancer Man - information and insights on the Cancer man.
Cancer Woman - information and insights on the Cancer woman.
Cancer Compatibility - the compatibility of Cancer with the other astrological signs in love, sex, relationships and life.
Cancer History - the history of Cancer and the stories behind it.
Cancer Symbol - images and interpretations of the Cancer symbol and ruler.
Zodiac Calendar - Discover what your date of birth tells about your character, motivation and purpose in life.