03/22 Birthday - Zodiac Information
March 22nd Zodiac
Date: March 22nd
Zodiac Sign: Aries
Color: Rose
In One Word: Heart
Shape: Crescent
Strength: Love
Weakness: Hasty
Most Compatible With: Gemini

A date like the 22nd of March is special in its setting, for it tells an emotional story at the beginning of an instinctive and militant sign of Aries. This is a time when energy will burst and the fine transition ends for good, leading towards new, incredible adventures and passionate battles of the heart that are to be fought. People born on this date might lose focus and get scattered all around emotional issues and matters of the physical world, but they are the point of absolute energy once they find their inner state of balance between action and passive interaction.
March 22nd Horoscope
MOON – MOON – (Pluto) – JUPITER
Two moons in a row on such an important date when the sign of Aries has just risen as the Sun found its way to it, tell an unexpected story of heart and emotion in the midst of our instinctive nature. To combine tenderness with aggression in just the right amount, each person born on March 22nd needs to turn to compassion, slow down, and truly observe and react in a healthy way, rather than being impatient and instantly dismissive of feelings they carry within. The general talent of the Sun in Aries hides in its ability to find Unity, and this is exactly what can help these individuals with their sensitive, emotional nature.
Love and Emotions
Made out of emotions and memories, in a constant search for someone to touch their heart, Aries representatives born on March 22nd get easily tied up into serious relationships. Still, the understanding they seek isn't that easy to find until they meet their own inner core and see it for what it is. They will put all their hopes in their family and their feelings, unaware that their convictions might affect everything through a routine that stands as an obstacle to progress.
There is a strong need in their nature to surround themselves with tender individuals and people who won't shatter their dreams and ideals. Once they start gathering their tribe and realize where they need to lead, there will be nothing big enough to stand in their way. This is when they find someone to always stay close to their heart. Open and vulnerable, they might take a lot of time and deal with a lot of hurt until they find a person to truly connect with.
Purpose
When searching for the purpose in lives of those born on the 22nd of March, we will inevitably bump into liberation in its purest and most exotic form. Tied by memories carried in their Soul, family matters that bruised them and left them scarred, they will spend their lives attempting to break free and become the individual they were born to be. More often than not, they are unsure where their true passion and personality lie and have a lot to learn in this incarnation. This shouldn't discourage them for they were made for grand deeds and gestures that stand out from everything that was ever done before.
What They Excel In
March 22nd born excel in work with people, home decorations, interior design and real estate. They need some form of stability in their workplace and relationships they can rely on, so they will feel free to keep a smile on their face and act out just as they wish to. They are made for an audience and many will become public figures just out of a need to see the reaction of the outer world on their inner world spilling out.
March 22nd Birthday Gift
The right birthday gift for someone born on this date is something for their home, or a detail that reminds them just how intimate you are. Memories, photographs and colorful approaches to nostalgic values will all be a very good option, as well as kitchen gadgets they have never seen or a weekend out to get in touch with Nature. They wish to form a warm family and their ideal tends to blur the image of reality. Their gift is supposed to prolong the feeling of happiness while at the same time staying close to home, realistic choices, and practical matters.
Positive Traits for March 22nd Born
Warm, compassionate, sensitive and ready to listen, they are helpful yet heroic individuals with high awareness and a big heart ready to take many people in.
Negative Traits for March 22nd Born
Running from their emotions, angry, frustrated and unable to express their true Aries nature without hurting someone, they can become a nightmare for those around them if they don't deal with anger and impatience they have been subjected to.
Healing Crystal
Peridot (historically called olivine) is the right stone for each person born on March 22nd. It will bring them the joy of life and make them feel the increase of everything that grows around them, also improving their confidence and the ideal of Self they wish to achieve. This crystal leads towards prosperity and personal growth, helping with issues that are related to aging and the passing of time.
Sabian Symbol
The Sabian symbol for Aries representatives born on March 22nd of a year preceding a leap year:
"A Woman Just Risen from the Sea; a Seal is Embracing Her"
The Sabian symbol for Aries representatives born on March 22nd of a leap year, and two years following it:
"A Comedian Reveals Human Nature"
These two symbols both subtly speak of the nature of the Moon in the manifestation of the material world and our human nature, for the woman is ready to get in actual touch with Nature and the comedian is there to provoke laughter. Although some seriousness might be in order, a person born on this date usually won't find it that necessary to explain everything that goes on in their life. A glimpse of Jupiter gives hope and a childlike sense of humor that allows those born at this time to overcome any difficulty standing in their way, for as long as they stay in touch with the physical world, the magnificence of nature and their own body.
Famous Birthdays on 22nd of March
•In 1959 Matthew Modine was born, an American actor, director and screenwriter, known for his roles in Full Metal Jacket, Stranger Things and Birdy. The purpose seen through Uranus has shown to be found in cycling and his organization "Bicycle for a Day".
•In 1976 Reese Witherspoon was born, an American actress that starred ever since childhood in movies such as Pleasantville, Legally Blonde and Sweet Home Alabama. She is involved in many children's and women's advocacy organizations and has her own production company, Hello Sunshine.
•In 1986 David Choi was born, an American singer and songwriter, a member of the band BgA and a YouTube video producer. Interestingly, he connected his lunar roles with Uranus and his humorous song "YouTube, A Love Song" received over 2.8 million views.
Important Historical Events on 22nd of March
1630 – The possession of cards, dice and gaming tables is outlawed by the Massachusetts Bay Colony.
1784 – The move of the Emerald Buddha with a grand ceremony to Thailand and its current location.
1872 – Gender equality in employment is required for the first time by the state of Illinois.
1960 – The first patent for laser is received by Arthur Leonard Schawlow (born on May 5th) and Charles Hard Townes (born on July 28th).
1993 – The first Pentium chips are shipped by the Intel Corporation.
1995 – After he set a record for being 438 days in space, cosmonaut Valeri Polyakov (born on April 27th) returns to Earth.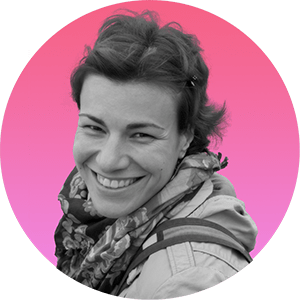 Iva Vucinic is a highly regarded professional astrologer & psychologist. Certified by the International Society for Astrological Research (ISAR CAP) and a graduate of Johannes Kepler Institute.
Iva is also an accomplished writer, with her work on astrology featured in major media outlets such as Yahoo, Daily Mail, Cosmopolitan, BuzzFeed, NBC ...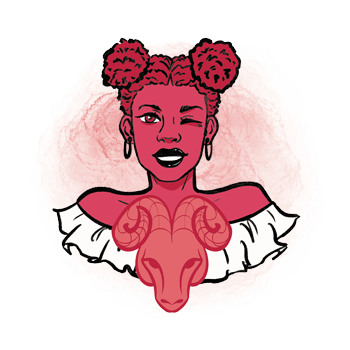 Additional Information
Aries - traits, personality, dates, characteristics and astrological sign information.
Aries Man - information and insights on the Aries man.
Aries Woman - information and insights on the Aries woman.
Aries Compatibility - the compatibility of Aries with the other astrological signs in love, sex, relationships and life.
Aries History - the history of Aries and the stories behind it.
Aries Symbol - images and interpretations of the Aries symbol and ruler.
Zodiac Calendar - Discover what your date of birth tells about your character, motivation and purpose in life.