03/15 Birthday - Zodiac Information
March 15th Zodiac
Date: March 15th
Zodiac Sign: Pisces
Color: Medium Blue
In One Word: Verbal
Shape: Circle in a Circle
Strength: Expression
Weakness: Too Many Words
Most Compatible With: Virgo

March 15th is the middle of the month and as such it must speak of some sort of balance between its beginning and end. This carries extra pressure for those born at this time, for it operates on high levels that may cover one's dreamland with practicality, just like the sign of Pisces is followed with the sign of Aries where specific action is taken to turn dreams into life. The Heaven is to be balanced with the Earth in its extreme, and this task is usually bigger than one individual to handle alone.
March 15th Horoscope
SUN – MERCURY – (Pluto) – JUPITER
The entire story of this planetary row comes down to the ways of self-expression that are needed in order for a person to build enough freedom and grow. They will usually begin their life in modesty and some sort of lacking, only to discover later on that they may expand and shine just as they are, embracing their true role in life. The main thing these individuals need to learn is how to explain themselves with as little words as possible, until they fade into non-verbal communication that truly fulfills all their needs.
Love and Emotions
People born on March 15th have this idea that love comes at the strangest of times, and manifests through relationships their partner will have with their circle of family and friends. They need someone well incorporated in their system, but also able to expand their horizons in a healthy way, respecting their limits and personal space. They are quite rational when it comes to the choice of partner, even with their Sun in Pisces showing their dreamy and idealistic nature, and need to learn how to develop through intimacy, trust and devotion.
With their attachments casual at first, they are never prepared for the impact of grand love stories that will inevitably be a part of their life. This makes them kind of vulnerable towards those who spark deep emotions in their world but aren't exactly what we would see as the healthiest possible choice. For as long as their faith in their senses develops and grows, their love life should make constant progress too, leading them to the love they dream of in its most realistic form.
Purpose
The purpose in lives of those born on March 15th is to connect to all those higher planes and see the bigger picture instead of constantly observing the small one. They are in need of something magical and uplifting, something to return their faith and make them feel like they are in the right place at the right time. They need a mission to embark on and a lot of faith to endure through possible challenges on their way. When they start living their dream and their highest aspirations, they will know that they finally did everything right.
What They Excel In
A person born on March 15th excels in all possible ways of self-expression in public, and they become good writers, public speakers or religious leaders. Their main focus tends to be on communication, but non-verbal contact presents the true inspiration for their world. They will be travelers and wanderers but a lot more practical than other Pisces representatives, and this is making them shine in areas that require attention to detail while the big picture is still kept in mind.
March 15th Birthday Gift
Of all Pisces representatives, those born on the 15th of March have the greatest ability to embrace and value practicality of the gift you choose for their birthday. Buy something they need in their everyday life, a book to read, or a gadget that will spare some valuable time in their schedule. Still, don't give up on the sense of magic and that Piscean glow of beauty. Instead, pick out foggy, starry, or rainbow designs, something that gets them back into childhood or fills their life with intense colors and fairytales.
Positive Traits for March 15th Born
Smart, eloquent and always quick to move, they are active and changeable, easily adaptive to new situations and relationships. Team players with a heightened spirit, they will give hope to those they talk to.
Negative Traits for March 15th Born
Superficial and talking too quick and too much, they don't stop to listen to their own senses. Losing faith over small matters, they will turn to rational choices too that don't make them happy.
Healing Crystal
One of the best crystals a person born on March 15th can use is Lapis Lazuli, a blue stone that resonates with the truth in its purest form. It is a stone that will help one set free from any anger that build up through healthy mental and verbal processes. Aiding the growth of intuition and psychic abilities, it will help a person set free from imagination and might challenge as much as it benefits those who wear it.
Sabian Symbol
The Sabian symbol for Pisces representatives born on March 15th of a year preceding a leap year:
"On a Small Island Surrounded by the Vast Expanse of the Sea, People are Seen Living in Close Interaction"
The Sabian symbol for Pisces representatives born on March 15th of a leap year, and two years following it:
"A Religious Organization Succeeds in Overcoming the Corrupting Influence of Perverted Practices and Materialized Ideals"
These two Sabian symbols speak of faith and connections between people that make things possible. This entire date is marked by Unity of Thought and asks for incredible strength of body in order for all the spiritual energy it brings to be grounded in the best possible way. It won't be easy for someone born on this date to find the right spiritual group to belong to, but once they discover their connection to the realm of the unseen, they will blossom and fight off any dependency or problem they may encounter in life.
Famous Birthdays on 15th of March
In 1824 Jules Chevalier was born, a French priest responsible for the foundation of the Missionaries of the Sacred Heart. He spent 30 years of his life unable to join the seminary, apprenticed as a shoemaker.
In 1962 Terence Trent D'Arby was born, an American singer and songwriter that rose to fame with hits Wishing Well and Sign Your Name. Wandering through life before becoming a known artist, he trained to become a boxer and enlisted in the U. S. Army.
In 1975 Eva Longoria was born, an American actress, director and activist, best known for her role of Gabrielle Solis in the series Desperate Housewives. She is also a well-educated woman with a master's degree from California State University on a thesis entitled, "Success STEMS from Diversity: The Value of Latinas in STEM Careers."
Important Historical Events on 15th of March
44 BC – Several Roman senators stab Julius Caesar (born on July 13th) to death.
1877 – Australia and England play the first ever official cricket match.
1906 – The incorporation of Rolls-Royce Limited.
1917 – The Russian throne is abdicated by Tsar Nicholas II of Russia (born on May 18th), ending the Romanov dynasty of over 300 years.
1952 – A new world record on the amount of rain fallen in a 24-hour period is set at 1870 mm.
1985 – The registration of the first internet domain name.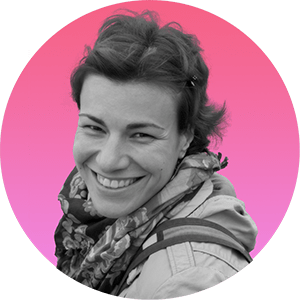 Iva Vucinic is a highly regarded professional astrologer & psychologist. Certified by the International Society for Astrological Research (ISAR CAP) and a graduate of Johannes Kepler Institute.
Iva is also an accomplished writer, with her work on astrology featured in major media outlets such as Yahoo, Daily Mail, Cosmopolitan, BuzzFeed, NBC ...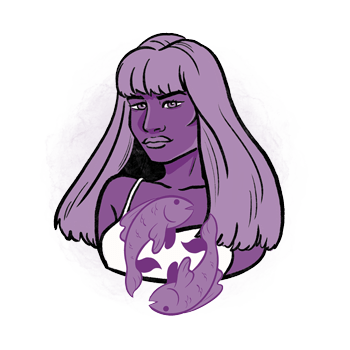 Additional Information
Pisces - traits, personality, dates, characteristics and astrological sign information.
Pisces Man - information and insights on the Pisces man.
Pisces Woman - information and insights on the Pisces woman.
Pisces Compatibility - the compatibility of Pisces with the other astrological signs in love, sex, relationships and life.
Pisces History - the history of Pisces and the stories behind it.
Pisces Symbol - images and interpretations of the Pisces symbol and ruler.
Zodiac Calendar - Discover what your date of birth tells about your character, motivation and purpose in life.