03/25 Birthday - Zodiac Information
March 25th Zodiac
Date: March 25th
Zodiac Sign: Aries
Color: American Rose
In One Word: Brain
Shape: A Sphere within a Sphere
Strength: Mind
Weakness: Overthinking
Most Compatible With: Sagittarius

Two parts rolling into one, March 25th has something to say about duality and differences that come after the first introduction is made. This is a date strongly connected to relationships and communication that leads to understanding or misunderstandings that one wishes to avoid. To truly help their own self-expression, those born on this date must learn about their own personality and their core, and implement it in the society that surrounds them in the healthiest possible way.
March 25th Horoscope
MOON – MERCURY – (Pluto) – JUPITER
As if they were speaking of two parallel things, the Moon and Mercury have a story of love to tell. This doesn't have to be a romantic kind of story and it is possibly in connection to emotional bonding with a family member, most probably their mother. People born on March 25th feel the need to connect their heart and their throat chakra, speaking openly about their feelings instead of holding back. If they don't learn how to show their emotional world in the outer world, they could develop all sorts of health issues with their neck and thyroid function.
When we add the numbers from this date together, we will see that the next step of analysis points to the deep change of the Sun. Questioning of their deep identity is inevitable and obviously necessary. They will build a strong personality in their home, usually guided by someone else as their powerful role model. They are to learn that they are the only role model they really need and turn to their true self-respect instead of following someone else's light.
Love and Emotions
The love life of a person born on March 24th needs to unify and become clear. If they don't respect their partner enough, they will find another one, and as many of them as needed to make their heart feel whole. The whole matter of Mercury comes to light here, and they really need someone to talk to and share their inner world with, instead of a series of meaningless encounters based on their instincts. Some of them will understand this while still children, others won't for years to come.
They need a partner with heightened intellectual abilities, someone they work with and share everyday life with. Overthinking might abruptly change their plans and distance them from true intimacy. It is the most important thing to not ever let their fears get in the way of emotional closeness and love.
Purpose
When one is born on March 25th, they are born to reach the point of clarity in life. Their main task will be to meet themselves, build healthy self-respect, and become truly self-sufficient in the sense of energy and professional choices. The Unity of balance is to be found in their Sun and while it is very strong in this sign, it speaks of overly active souls that cannot ever rest or find inner peace. The light and the gravity pulling them towards their mission are strong and they will make large steps forwards for as long as they don't run away from the truth of their physiology and limitations their body carries along.
What They Excel In
Everyone born on March 25th excels in some form of self-expression through words. They will be good with paperwork, the law and driving, as well as all forms of writing or journalism. The sense of adventure they seek is seen in some dangerous activities, but they aren't always in sync with their heart. More sensitive than they'd like to admit, they allow their need for home to take the best of them one too many times. To truly excel in anything they do, their support comes from the world of family relationships and warm, cuddly emotions of home.
March 25th Birthday Gift
The right birthday gift for a person born on the 24th of March is a book on something close to their heart. They are in no way superficial, but often need some superficial literature to keep them informed while at the same time helping release the tension from their preoccupied mind. On the other hand, they are practical enough to understand the value of things they can use every day, and for as long as you give a personal touch to the present you choose, you cannot get it wrong.
Positive Traits for March 25th Born
Smart and fast, always ready for a new adventure, they are humorous, good with words and understanding much more than they might believe they do. Clean and organized, there is nothing they cannot achieve if they put their mind into it.
Negative Traits for March 25th Born
Torn between two experiences and unable to locate their true passion and personality, they seem to be in a constant search for something to love. In constant inner conflict of emotions and reason, they stop seeing things clearly and give in to their weaknesses.
Healing Crystal
The stone that a person born on the 25th of March should always have in their collection is blue spinel. It is a crystal often mistaken for ruby, sapphires and tanzanite, and carries the ability to clarify one's thoughts and creative ideas. It helps rejuvenation of anything that has been damaged by the passing of time and reminds us of the youthful child we carry within.
Sabian Symbol
The Sabian symbol for Aries representatives born on March 25th of a year preceding a leap year:
"Two Lovers Strolling on a Secluded Walk"
The Sabian symbol for Aries representatives born on March 25th of a leap year, and two years following it:
"A Triangle with Wings"
Considering the fact that Mercury is a part of their planetary row, the first thing we will think about when we see these symbols, is a parallel romance and a love triangle that one needs to resolve. There is something strange and yet liberating in these symbols, that gives any two lovers a chance to fly given the right conditions. This might also speak of one's inability to feel the excitement of true love with only one person, chasing the thrill of adultery to complete the image of freedom they need.
Famous Birthdays on 25th of March
In 1947 Elton John was born, an English singer, songwriter and pianist, one of the best-selling music artists in the world. His expression through lyrics is quite obvious, and one of his most famous songs, "Sorry Seems to Be the Hardest Word", speaks of the struggle between the Moon and Mercury.
In 1962 Marcia Cross was born, an American actress known best for her role of Bree Van de Kamp in Desperate Housewives. She got curious about the human mind and earned a master's degree in psychology.
In 1965 Sarah Jessica Parker was born, an American actress and designer that starred as Carrie Bradshaw on the series Sex and the City. The role that brought her worldwide fame is the one of a writer.
Important Historical Events on 25th of March
1555 – In Venezuela, the city of Valencia is founded.
1655 – Christiaan Huygens (born on April 14th) discovers Saturn's largest moon, Titan.
1807 – Slave trade is abolished in the British Empire.
1811 – Oxford University expels Percy Bysshe Shelley (born on August 4th) for publishing The Necessity of Atheism.
1948 – The first successful tornado prediction.
1995 – The world's first wiki, WikiWikiWeb, is made public.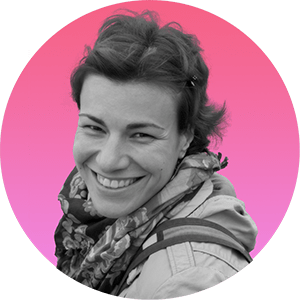 Iva Vucinic is a highly regarded professional astrologer & psychologist. Certified by the International Society for Astrological Research (ISAR CAP) and a graduate of Johannes Kepler Institute.
Iva is also an accomplished writer, with her work on astrology featured in major media outlets such as Yahoo, Daily Mail, Cosmopolitan, BuzzFeed, NBC ...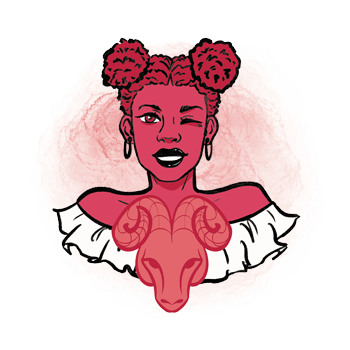 Additional Information
Aries - traits, personality, dates, characteristics and astrological sign information.
Aries Man - information and insights on the Aries man.
Aries Woman - information and insights on the Aries woman.
Aries Compatibility - the compatibility of Aries with the other astrological signs in love, sex, relationships and life.
Aries History - the history of Aries and the stories behind it.
Aries Symbol - images and interpretations of the Aries symbol and ruler.
Zodiac Calendar - Discover what your date of birth tells about your character, motivation and purpose in life.