03/31 Birthday - Zodiac Information
March 31st Zodiac
Date: March 31st
Zodiac Sign: Aries
Color: International Orange
In One Word: Sunrise
Shape: Triangle
Strength: Knowledge
Weakness: Loss of Direction
Most Compatible With: Gemini

Although March 31st stands for the end of one month and one whole, the atmosphere of this date doesn't show it in its negative forms. In general, this is the approach to an end from the optimistic point of view, one where the rising Sun is seen in the horizon by light, even though it hasn't risen just yet. All Aries representatives born on this date possess a strong charisma and the ability to see the best in the worst, understanding that their moment to shine is just behind the next curve.
March 31st Horoscope
JUPITER – SUN – (Pluto) – JUPITER
With enough faith in themselves and a character strong enough, there is nothing a March 31st born isn't able to achieve. They will dream big and in color and feel the powerful need to live life through the most creative and childish nature they possess. Their greatest strength is seen in things they learn, the way they present them to the world, and the ability to see the good side to any situation that appears in their life. This positivity is the source of their strength and their positive anchor that keeps them in constant striving for new heights.
Love and Emotions
The emotional world of a person born on March 31st might be a bit distant to catch up on, for they will feel the Divine love take over their life anytime, but might have trouble connecting to one person intimately. Everything in their planetary row and the combination of the digits in their date of birth combines to great distances, travel, adventures and intellectual dominance, and while they are truly impressive in other areas of life, their world of romance could be a bit off when we observe it from the plane of common people.
Still, their convictions make the biggest part of their destiny and if they build a positive belief in the core of their personality that they will find true love, they will undoubtedly do so in this lifetime. Manifesting their visions, it is up to them to put the physical pleasure of love on top of their priority list in order to find it. As soon as they realize the obvious truth that their beliefs shape reality, they will also be prepared to shake off any fears they might carry along and form real closeness with another human.
Purpose
True innovators among Aries representatives, individuals born on the 31st of March are on a mission to discover something, set free from social norms and opinions of other people, and become as liberal and open as they possibly can. They will shake up the system and the entire society, often ending up in leading positions out of spite or driven by energies they cannot contain. This heightened spirit might be too much for their physiology and it is imperative that they care for their body and their health in order to be able to carry out their real life story in all its glory.
What They Excel In
A person born on March 31st excels in studying and teaching, all sorts of religious quests and sharing the knowledge they have gathered throughout their lifetime. Time will make them fun and they will typically grow to become bigger than those from their immediate surroundings, pushed far by the family that never reached their distances. They are leaders and authority figures, fathers and sons with a mission to do something important, and all those who are lost in too much positivity while avoiding too see things in a realistic light.
March 31st Birthday Gift
They need to learn, travel, fly and feel free, and nothing serves them better than a prepaid adventure they can embark on as soon as tomorrow starts. If they are stuck in any sort of tiring routine, they will probably be open for anything from paragliding and parachute jumping, to visiting a casino that will only trigger their possible dependencies. Be careful not to detach them from planet Earth and avoid giving them reading material or alcohol.
Positive Traits for March 31st Born
Filled with optimism and always moving forwards, they won't let the past hold them back. Leaders with a positive attitude, humane and bound to create a better world, they manifest their visions with ease and confidence.
Negative Traits for March 31st Born
Too brave to know when to stop, their optimism might lead them into battles they cannot win. A bit lost and scattered into several directions, when they lose their focus, they lose all of their strength.
Healing Crystal
A bit on the precious side, yellow topaz is the perfect stone for a person born on March 31st. It is known to aid manifesting one's intentions clearly and with enough faith, as well as bringing general good into one's life. It may bring new friendships, surround them with people that might help with certain problems, and provide them with confidence to share these issues until they are brought to their resolution.
Sabian Symbol
The Sabian symbol for Aries representatives born on March 31st of two years preceding a leap year:
"A Teacher Gives New Symbolic Forms to Traditional Images"
The Sabian symbol for Aries representatives born on March 31st of a leap year, and a year following it:
"The Ruler of a Nation"
Both of these symbols speak of someone new and someone to guide the way, no matter if it is the process of learning or the rule of an entire nation. Those born on this date learn how to become leaders, and how to incorporate the existing regime in their different views and strange approaches to what is already there. As if they were the breath of life itself, the charisma will take them high up and their knowledge show them how to find the middle ground that everyone else understands too.
Famous Birthdays on 31st of March
In 1685 Johann Sebastian Bach, a German organist and composer that is generally known as one of the greatest composers of all time. He managed to bring his vision and the touch with the Universe to reality for the rest of us through his gift of music.
In 1943 Christopher Walken was born, an American actor, famous for his many roles including those in The Deer Hunter, Batman returns and Catch Me if You Can. The Sun with Jupiter gave him a role model to look up to in Elvis Presley, by whose image he chose his haircut and never changed it.
In 1971 Ewan McGregor was born, a Scottish actor who starred in Trainspotting, Big Fish and Moulin Rouge! He found the purpose of Uranus in his love for motorcycles that he combined with UNICEF programs he visited on his path riding through Eurasia.
Important Historical Events on 31st of March
1889 – The official opening of the Eiffel Tower.
1918 – For the first time, daylight saving time is used in the U. S.
1921 – The forming of the Royal Australian Air Force.
1930 – Strict guidelines regarding sex, crime, religion and violence in film are imposed by the Motion Picture Production Code.
1959 – Political asylum is granted to the 14th Dalai Lama as he crosses the border into India.
1985 – The beginning of the first WrestleMania in NYC.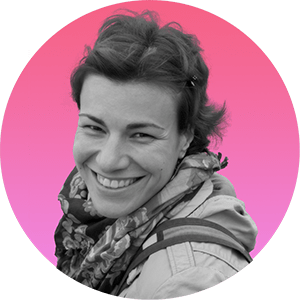 Iva Vucinic is a highly regarded professional astrologer & psychologist. Certified by the International Society for Astrological Research (ISAR CAP) and a graduate of Johannes Kepler Institute.
Iva is also an accomplished writer, with her work on astrology featured in major media outlets such as Yahoo, Daily Mail, Cosmopolitan, BuzzFeed, NBC ...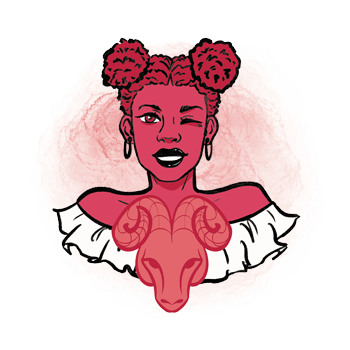 Additional Information
Aries - traits, personality, dates, characteristics and astrological sign information.
Aries Man - information and insights on the Aries man.
Aries Woman - information and insights on the Aries woman.
Aries Compatibility - the compatibility of Aries with the other astrological signs in love, sex, relationships and life.
Aries History - the history of Aries and the stories behind it.
Aries Symbol - images and interpretations of the Aries symbol and ruler.
Zodiac Calendar - Discover what your date of birth tells about your character, motivation and purpose in life.