03/28 Birthday - Zodiac Information
March 28th Zodiac
Date: March 28th
Zodiac Sign: Aries
Color: Lust
In One Word: Rush
Shape: Bended Arrow
Strength: Passionate
Weakness: Suppressing Anger
Most Compatible With: Sagittarius

March 28th is a date that speaks of an end that isn't so near and the beginning that is already left behind. Somewhere in the middle, those born on this date are Aries representatives that find it hard to accept the fact that they aren't the first or the best at something they do. The general rule they should follow is to find their passion and follow it, instead of trying to succeed in something that their course of life and their family pushes them towards, to discover just how much heart it takes to truly be the best.
March 28th Horoscope
MOON – MARS – (Pluto) – JUPITER
The feel of March 28th can make those born on this date angry or frustrated, forcing them to act out of character and do more than their heart is willing to handle. They will dismiss emotions and see them as weakness or feel weak around aggressive individuals, and the role play of the aggressor and the victim is quite obvious in their case. Their heart has to be really strong to embrace the punches of the real world, and their actions tame and soft enough to keep them satisfied and protected. As soon as they embrace a healthy set of beliefs, starting from the one that emotions are their best leading force, they start fulfilling their own needs and living life with more quality.
The second set of numbers stands for the Sun and Jupiter, and this shows the significance and the influence their character has on outcomes they achieve. Feeling like there is nothing they cannot do, they could do too much to truly be happy and satisfied. Expansion of views is necessary in order to become aware that they don't have to give their maximum every time they make a move.
Love and Emotions
Extremely passionate, when a person born on March 28th falls in love, they will do so with a bang. Unstoppable in their attempts to win someone's heart, they could be too hasty to see that the person they focused on might have different feelings or intentions that they do. Sexuality is an important part of their love life, but it can keep them away from emotional satisfaction and vice versa, as if the two aren't well connected when they obviously should be.
Their actions will leave consequences and sometimes break their partner's heart or their own. Still, if someone is meant to learn from their emotional experiences, it is a person born on this date, and nothing will stand in their way when their lessons are learnt and they finally know how to be gentle with themselves. Matters of the heart will be greatly influenced by anger and they have to find a way to vent in order to build a healthy bond with someone who loves them.
Purpose
The true mission of a person born on March 28th is to find their faith in the Universe and everything it will bring their way. They need to accept, embrace, take responsibility, and build the patience to have a strong foundation for their own changes of heart. True power lies in their ability to make a plan and stick to it, and to build stronger boundaries to the outer world that will allow them to listen to more of their actual needs.
What They Excel In
Individuals born on March 27th excels in all types of sports, and this also benefits their emotional state if they understand where their physical limits are. Although they could have trouble with being a team member, they can learn a lot from the dynamics of such relationships and it is a good idea for them to commit to a team sport at a young age. They will be very good in all situations that require force, but this isn't something they should necessarily choose as a long term commitment. Passionate and emotional, they can calm their system by activities that keep them occupied with details and make good surgeons or chess players, but only if their heart is invested in the activity.
March 28th Birthday Gift
A good gift for someone born on March 28th should have a deeper meaning and a lot more tenderness than their attitude might show necessary. Instead of searching for the appropriate red underwear, it would be wiser to go with something from the heart that will warm up their emotional world and help them with any troubles they wish to set free from. Get a detail for their shelf, something made from mirrors or glass, in white or pink, and be sure to create a connection with their current state of heart while choosing your gift.
Positive Traits for March 28th Born
Warm, passionate, loving and inspiring, their Soul is here to teach us about the righteous side of anger and the constructive value of conflict. However difficult this task, they will commit to it for the greater good, often unaware that they are doing so in the first place.
Negative Traits for March 28th Born
Angry and finding it hard to vent, they will dismiss negative emotions as a weakness of heart and hurt themselves even more by doing so. If frustration builds up, they can become real troublemakers and aggressive, destructive leaders.
Healing Crystal
One of the crystals that work with the heart chakra and encourage us to open up for the Divine love is lepidocrocite. It will soothe, heal hurts and bruises in the emotional world of those born on March 28th, and calm ADHD and hyperactivity. The inner child will have a chance to show the truth carried within and be the strongest guide towards self-recognition and manifestation through any segment of reality one wants to work on.
Sabian Symbol
The Sabian symbol for Aries representatives born on March 28th of two years preceding a leap year:
"A Man Succeeds in Expressing Himself Simultaneously in Two Realms"
The Sabian symbol for Aries representatives born on March 28th of a leap year, and a year following it:
"A Large Woman's Hat with Streamers Blown by an East Wind"
This is mainly a story of diversity and the flexibility of choices that one might make in this lifetime. There is nothing stopping a person born on this date from doing many things at once, and this might create a serious problem if the sense of direction isn't found, for their energy will disperse and they will lose focus. Luckily, this focus is easily found in their feminine nature, as if masculine sign of Aries has to rely on its softest strings just to get some clarity on where they need to go.
Famous Birthdays on 28th of March
In 1970 Vince Vaughn was born, an American actor, screenwriter and comedian, known for his roles in The Break-Up, The Internship and The Lost World: Jurassic Park. Although he called himself "unathletic" and "average" at sports, he played football, baseball and wrestled growing up.
In 1981 Julia Stiles was born, an American actress with a prominent career that started building fast when she was only 11 years old. Firstly starring in romantic movies in strongly feminine characters, she manifested the best of her Sun in Aries and rose to fame.
In 1986 Lady Gaga was born, an American singer and songwriter, her birth name being Stefani Joanne Angelina Germanotta. She is known for an extremely unconventional and provocative work, in which some of her aggression obviously found a way to express in a non-violent way.
Important Historical Events on 28th of March
1776 – The site for the Presidio of San Francisco is found.
1802 – The second ever asteroid is discovered by Heinrich Wilhelm Matthias Olbers (born on October 11th).
1842 – The first concert played by the Vienna Philharmonic Orchestra.
1854 – France and Great Britain declare war on Russia.
1910 – The first flight of a seaplane, piloted by Henri Fabre (born on November 29th).
1959 – The government of Tibet is dissolved by the State Council of the People's Republic of China.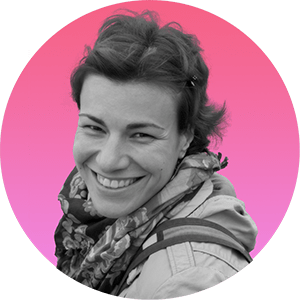 Iva Vucinic is a highly regarded professional astrologer & psychologist. Certified by the International Society for Astrological Research (ISAR CAP) and a graduate of Johannes Kepler Institute.
Iva is also an accomplished writer, with her work on astrology featured in major media outlets such as Yahoo, Daily Mail, Cosmopolitan, BuzzFeed, NBC ...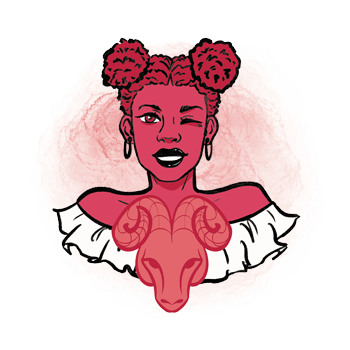 Additional Information
Aries - traits, personality, dates, characteristics and astrological sign information.
Aries Man - information and insights on the Aries man.
Aries Woman - information and insights on the Aries woman.
Aries Compatibility - the compatibility of Aries with the other astrological signs in love, sex, relationships and life.
Aries History - the history of Aries and the stories behind it.
Aries Symbol - images and interpretations of the Aries symbol and ruler.
Zodiac Calendar - Discover what your date of birth tells about your character, motivation and purpose in life.