03/06 Birthday - Zodiac Information
March 6th Zodiac
Date: March 6th
Zodiac Sign: Pisces
Color: Viridian
In One Word: Love
Shape: Wave
Strength: Belief in Beauty
Weakness: Distant
Most Compatible With: Taurus

The story of March 6th is always filled with hope and ideals of love to be found. It is a date of togetherness, shared emotion, physical closeness, and the romantic dream that we all wish to reach. This is a time marked by a powerful potential for a person to meet their one true love, and gives opportunities and open doors that need to be used rationally and with a strong connection to the material world.
March 6th Horoscope
(Pluto) – VENUS – (Pluto) – JUPITER
Venus and Jupiter always stand for grand love, and when two of the most beneficent entities in the sky meet in one planetary row, the story of truth and love are merged into one. A strong sense of moral should guide a person born on March 6th, or they might end up unsure which road to follow, in love with several people at once, and several versions of themselves. This can lead to all sorts of "Don Juan" bonds, choices and partners, and will make them restless until they find what they seek. Their combination of digits might point to matters of hormonal balance, pregnancy and big life changes that will pull them out of their dreamland and invite them to finally blossom.
Love and Emotions
This is, without a doubt, one of the most emotional dates of the year. The sign of Pisces itself is a pool of all collective love and the Divine feeling we all share, but combined with Venus and Jupiter, it raises one's expectations and makes them put their pink goggles on and become a sucker for love. In a chase for someone to share their feelings with, they could meet too many interesting people and develop superficial feelings for all of them, unaware that it is their reflection they really love.
When they meet someone who shares their ideals and someone to feed their hunger for passion, touch, and creative love, they will stay with them for a lifetime and longer if they have a chance to. It is in their nature to get tied to people, love them no matter their flaws and faults from the past, and forgive much more than they should if they truly mastered the art of self-respect. They need a partner to understand that they are willing to give up on everything in life just to feel this grand love take over and carry them across the oceans and into the unknown.
Purpose
With their numbers combining to number 9, the purpose in lives of those born on March 6th is seen through the God of the Oceans, Neptune. Although impossible to comprehend, in its ultimately pure form it stands for our angelic Selves, the Divine Love, and ultimate faith in the Universe we all seek. It is the veil of mystery that these individuals wish to uncover only to find their truth in all its glory and beauty, even if it is hard to face at first. Although this could lead to many emotional disappointments, for as long as they move forwards and believe in themselves and all the lessons learned, their purpose in life remains clear – to follow the mission of faith in love.
What They Excel In
A person born on the 6th of March excels in all sorts of art, from painting or singing, to the art of origami. They know how to see the bigger picture and this makes them excellent teachers, with the ability to spread the emotion of love they have for the subject they teach about. They need to be passionate about their life choices and doings, or they won't have that much to tell and they could easily start feeling left behind and lost in the ideal.
March 6th Birthday Gift
When choosing a birthday gift for a person born on the 6th of March, you need something artistic, beautiful, big, expensive, or wildly creative and made from the heart. They are satisfied with little things and swept away by big ones and know how to feel and show gratitude for the attention they have been given no matter the occasion. Give them a gift they can learn about art from, something to make them beautiful, a new perfume brought from a foreign land, or something to remind them of great distances they carry in their heart.
Positive Traits for March 6th Born
Beautiful inside and out, creative, inspired, and a muse to those around them, they are fun to be with and ready to dance, sing and do what makes them happy. They know how to enjoy life and want hedonism in abundance.
Negative Traits for March 6th Born
Expectant and lazy, they might get a lot with little effort and get used to this scenario. Although their beliefs cause them to advance, they could also keep their image blurred and make them stay away from their own happiness.
Healing Crystal
Zincite is the ideal crystal for those born on March 6th, but used only in short intervals and small doses. It is a stone that aids manifestation of one's desires with ease and joy, and boosts creativity and inspiration. It also helps one adjust to any changes that happen in life, however big they might get. If it is overused, it can become a little "too good" leading into a delusion of fineness in life that isn't real and making them bury their problems unwilling to cope.
Sabian Symbol
The Sabian symbol for Pisces representatives born on March 6th of a year preceding a leap year:
"An Officer Instructing His Men before a Simulated Assault under a Barrage of Live Shells"
The Sabian symbol for Pisces representatives born on March 6th of a leap year, and two years following it:
"In the Quiet of His Study a Creative Individual Experiences a Flow of Inspiration"
These two Sabian symbols don't seem to combine into one idea easily, but the fact is they speak of learning in togetherness and creating in solitude. Two stories are held here, one that prepares us for the unknown, in circumstances that aren't true to begin with, and the other giving us a chance to sink into silence and dig up our personal inspiration there. Creativity has to come from the inner core of love and inspiration. Everything else seems to be a simple act of survival.
Famous Birthdays on 6th of March
In 1475 Michelangelo was born, an Italian painter, sculptor and architect, described as one of the best artists of all times. He was so versatile in disciplines he took up, that he is still often compared to his rival, Leonardo da Vinci.
In 1927 Gabriel Garcia Marquez was born, a Colombian journalist and author who got a Nobel Prize in literature. He left law school in his pursuit of journalism and this bravery sent him in just the right direction.
In 1619 Cyrano de Bergerac was born, a French novelist and playwright, known best as the inspiration for Edmond Rostand's most noted drama, Cyrano de Bergerac. He remains distant to us as his life is so poorly documented.
Important Historical Events on 6th of March
632 – The Farewell Sermon of the Islamic prophet Muhammad.
1869 – The first periodic table is presented to the Russian Chemical Society by Dmitri Mendeleev (born on February 8th).
1899 – "Aspirin" becomes a trademark for Bayer.
1957 – Ghana becomes the first sub-Saharan country that is independent from the British.
1964 – Boxing champion Cassius Clay (born on January 17ht) is officially named Muhammad Ali by the leader of the Nation of Islam.
1967 – The daughter of Joseph Stalin (born on December 18th) flees to the U.S.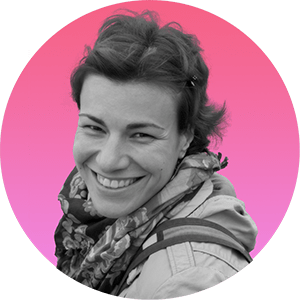 Iva Vucinic is a highly regarded professional astrologer & psychologist. Certified by the International Society for Astrological Research (ISAR CAP) and a graduate of Johannes Kepler Institute.
Iva is also an accomplished writer, with her work on astrology featured in major media outlets such as Yahoo, Daily Mail, Cosmopolitan, BuzzFeed, NBC ...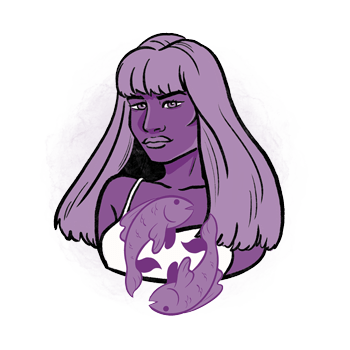 Additional Information
Pisces - traits, personality, dates, characteristics and astrological sign information.
Pisces Man - information and insights on the Pisces man.
Pisces Woman - information and insights on the Pisces woman.
Pisces Compatibility - the compatibility of Pisces with the other astrological signs in love, sex, relationships and life.
Pisces History - the history of Pisces and the stories behind it.
Pisces Symbol - images and interpretations of the Pisces symbol and ruler.
Zodiac Calendar - Discover what your date of birth tells about your character, motivation and purpose in life.