03/13 Birthday - Zodiac Information
March 13th Zodiac
Date: March 13th
Zodiac Sign: Pisces
Color: Oxford Blue
In One Word: Abundance
Shape: Triangle
Strength: Optimism
Weakness: Loss of Self
Most Compatible With: Scorpio

The 13th of March is obviously the point of strong feminine energies, just like every 13th, but the spite and the revolution here tend to be quite beneficent. The truth sets free and this is the main lesson of everyone born at this time, for their Piscean nature will give them all sorts of shades and blur the image they have of themselves. As they employ their talents, they learn how to truly express and start seeing who they really are.
March 13th Horoscope
SUN – JUPITER – (Pluto) – JUPITER
Life can be an adventure and the world truly fun when you are born on March 13th. With so much optimism and positivity in one planetary row, it is very possible that they will be summoned into great distances, only to hide from any pressuring or dark information they might encounter in life. Places and people will become small, they will outgrow every circumstance and relationship fast, and they need to always stay on track and keep their direction clear and present, no matter what happens in their life. This is obviously a row of wealth, luck and travel, and carries information about the character that is ready to learn and teach what they learned along the way.
Love and Emotions
This is a somewhat emotionally strange time of the year, for it gives enormous opportunities for emotion, just like all other things, but keeps these individuals distant from other people. They could have some trouble connecting to another Soul and another human being, mostly because they can always see one step ahead of others and give in to expectations rather than giving someone a chance to be truly met and touched. Most often, they simply need time to come close to those they have something to learn from, those who share their philosophy and people who have something to share.
However powerful or important their romantic bonds may be, they could abruptly come to their end if something throws a March 13th born off their course. With their moral standards set pretty high, they will rarely give in to adultery and in most cases simply get lost in obligations, other relationships, organization of time, or new adventures and experiences their partner doesn't want to share. It is imperative for them to find someone to travel with, someone who will share their road in life, however long their relationships might last. However, they will not stay around needy individuals that feed of their energy for very long, and must remain on some sort of distance to feel like they have enough space to move.
Purpose
When we think about it, this entire date speaks of oppositions that stand together. On one hand, we have a feminine date when the Sun is in the feminine sign of Pisces, standing in sync with masculine archetypes in their planetary row. On the other, we may notice that their entire row of numbers comes down to number 7 and with it – Uranus, as their purpose and main gravity in this lifetime. This should stay in sync with their powerful need for grounding and manifestation. Their purpose is shown through revolution of Uranus and its ways of liberation, but needs to be seen as their way to mend opposing entities and find peace within relationships they nurture in life.
What They Excel In
People born on March 13th excel at teaching and learning, both the same, and easily become travel writers, preachers, or teachers. They are in constant search for direction, and this makes them very good in giving positive and constructive advice on where one should go in their lifetime. Filled with a need for constant giving and new experiences, they will be one of the most powerful benefactors in the calendar if they only get a chance to be.
March 13th Birthday Gift
A map of the world, a globe, or a plane ticket stand for the best choices of presents for those born on the 13th of March, especially when followed by appropriate information about all things they wish to learn. If they have decided to take on a new course in piano playing, buy them a book of notes, even if you are aware that they will give up on it much quicker than they are aware. Give them all they need to grow, and they will give even more in return.
Positive Traits for March 13th Born
Positive, fun, optimistic and adventurous, these are the travelers among Pisces, those who wish to learn, expand their horizons, and always be surrounded by support and grand gestures.
Negative Traits for March 13th Born
Lost, confused, wandering around their life searching for direction they never find. If they don't become truly aware of their Self, they will turn to substance abuse or simply believe in the strangest of things to fill the hole where their belief in their own abilities should be.
Healing Crystal
Blue anatase is a fine stone for a person born on March 13th. Its depth helps them find meaning in their own world and their true personality, while at the same time giving them the confidence to shine. It is a stone that helps move on from one point in time, look forwards to the future, and return the optimism to one's heart when too many disappointments took over their life force. It will support these individuals to see and recognize exactly who they are with love.
Sabian Symbol
The Sabian symbol for Pisces representatives born on March 13th of a year preceding a leap year:
"A Prophet Carrying Tablets of the New Law is Walking Down the Slopes of Mount Sinai"
The Sabian symbol for Pisces representatives born on March 13th of a leap year, and two years following it:
"A "Materializing" Medium is Giving a Seance"
We see that two Sabian symbols for this date stand as a powerful message of materialization. This is the point where one is to learn what is given to them, incorporate it in their hearts and see where the will of the Universe lies. Considering their planetary row, people born on this date obviously tend to leave planet Earth to wander around their world of fiction, philosophy and overthinking, and need to find their connection to the core of our planet to manifest their vision inside the material world they live in.
Famous Birthdays on 13th of March
In 1911 L. Ron Hubbard was born, an American writer and the founder of the Church of Scientology. Besides being an important religious leader, he spent a lot of his time at sea.
In 1938 Erma Franklin was born, an American singer and an older sister of Aretha Franklin, best known by her song "Piece of My Heart" later recorded as a cover by Janis Joplin.
In 1950 William H. Macy was born, an American actor, screenwriter, teacher and director, starring in Magnolia, Focus, Sahara, Boogie Nights, and others. He is also a national ambassador for United Cerebral Palsy Association.
Important Historical Events on 13th of March
1639 – The naming of Harvard College.
1781 – The discovery of Uranus.
1988 – The longest tunnel that runs undersea is opened in Japan.
1997 – The successor of Mother Teresa (Born on August 26th), and the leader of India's Missionaries of Charity, is chosen.
2003 – In the journal Nature an article comes out claiming that 350,000-year-old footprints have been found in Italy.
2008 – The first time that the prices of gold on NY Mercantile Exchange hit $1,000 per ounce.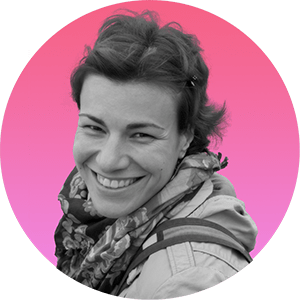 Iva Vucinic is a highly regarded professional astrologer & psychologist. Certified by the International Society for Astrological Research (ISAR CAP) and a graduate of Johannes Kepler Institute.
Iva is also an accomplished writer, with her work on astrology featured in major media outlets such as Yahoo, Daily Mail, Cosmopolitan, BuzzFeed, NBC ...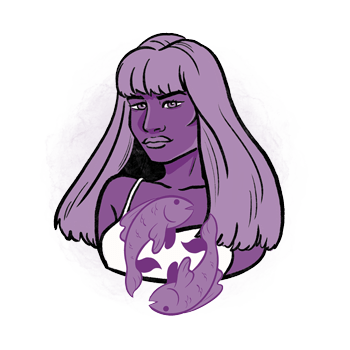 Additional Information
Pisces - traits, personality, dates, characteristics and astrological sign information.
Pisces Man - information and insights on the Pisces man.
Pisces Woman - information and insights on the Pisces woman.
Pisces Compatibility - the compatibility of Pisces with the other astrological signs in love, sex, relationships and life.
Pisces History - the history of Pisces and the stories behind it.
Pisces Symbol - images and interpretations of the Pisces symbol and ruler.
Zodiac Calendar - Discover what your date of birth tells about your character, motivation and purpose in life.