03/27 Birthday - Zodiac Information
March 27th Zodiac
Date: March 27th
Zodiac Sign: Aries
Color: Marigold
In One Word: Awakening
Shape: Wave Cut in Half
Strength: Ability
Weakness: Disconnected
Most Compatible With: Leo

The mystical note to March 27th is seen in the primal image of the date, as if it was made out of strange entities and numbers that give a sense of foggy vision and strange circumstances. However, the clarity found in it is astonishing in the long run and we will see that the evolution of people born on this date seems obvious to everyone around them, for as long as they don't get stuck in stubborn pursue of unwinnable battles.
March 27th Horoscope
MOON – URANUS – (Pluto) – JUPITER
As if this entire date is made out of faded steps that are to be taken towards Heaven, the push for battle people born on March 27th feel is strong in the most unusual way. Something like missionaries that carry the voice of God around with them, they will share things that are incredibly powerful if they manage to stay grounded and in touch with planet Earth. The stress from their primal family is extremely tough on their psyche and teaches them to stay under loads of tension later in life. Once they set free, they find their society to belong to and a special brotherhood that will support them in their travels.
As the Moon and Uranus tell their story shaken and out of balance, the combination of the digits leads us to the inner need to balance out different characters in their parents within. The Sun and the Moon will combine in such a way to give them the ability for incredible understanding of action and reaction, but only if they don't close their heart to protect it from all the hurricanes that occupy their lives.
Love and Emotions
The emotional world of people born on the 27th of March is a real rollercoaster and nothing is smooth and easy about it. They will connect only to break up, and choose partners that are weird, hard to accept by their family or everyone around them, and that tend to leave when too much pressure appears. To hold on to an open heart and enough tenderness, they need to base their relationships of friendship and the ability to communicate about matters of the heart, rather than attraction and their instincts.
The rational side to their personality could create many problems in their approach to others, for it pushes them away and forces them to create distance instead of connecting. Although their heart needs to be protected from certain painful experiences, they must learn what truly endangers them and what doesn't. Only when they build the necessary faith in their own judgment and ability to love and be loved, will they find the right person to be with.
Purpose
The one thing that a person born on March 27th needs to do is dig up the truth about their own state of heart. They are to learn and teach inspired by changes in location, their environment and perspective, usually attracting friends in the sign of Sagittarius to show them how easy it can be to follow an important direction. They need focus and a clear thing to strive for, a target to shoot at, and something to fight for that has nothing to do with their upbringing or social status. When they find their inner sense of mission, nothing will contain them or hold them back ever again.
What They Excel In
Stressful emotional experiences in their childhood and their first intimate relationships will easily push individuals born on March 27th into esoteric work, astrology, science or religion, for they are on a constant search for information and answers to their inner questions. They need to know in order to lift from one plane onto the other, and as they develop their consciousness, they will find the right direction to move in. They typically do well at jobs that require understanding of modern equipment and technology, programming and research of any kind, and make wonderful close friends when their heart "clicks" with the person standing in front of them.
March 27th Birthday Gift
Everyone born on this date needs something different than other people. To sink into their pool of desire, you really have to approach them as a friend and see where their interests lie. They are open-minded and passionate, so if you are intimate with them, fine underwear or something that will spark the flames will be a very good choice. However, if you aren't that close with them, you must think outside the box. Choose something strange, sparkly, explosive and different. Electronic things might do the trick, but only those that can be used for weeks and months.
Positive Traits for March 27th Born
Standing out, innovative and wide in perception of the world, they are good friends and tend to build a social circle that can support them in their path. Free to shine and giving freedom to other people.
Negative Traits for March 27th Born
Stressed, torn between extremes, their mood changes without warning. They can get aggressive if too much anger builds up, unsure how they will react or what their next move will be.
Healing Crystal
Consider vivianite for someone born on the 27th of March, for it is a stone that will help their heart chakra heal, while at the same time balancing their thoughts and helping them face problems that seem impossible to overcome. This is an excellent crystal for every Aries for it deals directly with the problematic sides to the sign, giving them patience, perseverance, rationality and an open, gentle heart.
Sabian Symbol
The Sabian symbol for Aries representatives born on March 27th of two years preceding a leap year:
"A Square, with One of Its Sides Brightly Illumined"
The Sabian symbol for Aries representatives born on March 27th of a leap year, and the year following it:
"A Man Succeeds in Expressing Himself Simultaneously in Two Realms"
These symbols are speaking of two opposing things, the first being the sole focus on one side of the square, and the second the diversity that allows a human to be successful in two things at once. The general message here is connected to the inanimate and the human we all carry within and the realization that true strength is in our human weaknesses, specifically in our emotional world and our heart. To truly succeed in all things that matter in life, one must follow the love they feel for their vocation, their partner, money, or anything that ties them to any realm of interest.
Famous Birthdays on 27th of March
In 1963 Quentin Tarantino was born, an American director, screenwriter and actor, considered to be one of the greatest filmmakers of all time. He found a way to express his Martian nature through aggression on film, after a childhood that exposed him to porn and led to him becoming an usher at a porn theater.
In 1970 Mariah Carey was born, an American singer, songwriter and actress, one of the best-selling musicians ever. When speaking of her childhood, she states that it has been difficult for her to move that much and that she felt different from everyone else.
In 1975 Fergie was born, an American singer, songwriter, dancer, and the female vocalist for the hip hop group The Black Eyed Peas. She claims that she suppressed her feelings until she ended up addicted to crystal meth. She overcame the addiction with the help of hypnotherapy.
Important Historical Events on 27th of March
1794 – A permanent navy is established by the U. S. Government.
1871 – The first international rugby football match is played between Scotland and England.
1886 – The main part of the Apache Wars is ended when Geronimo (born on June 16th) surrenders to the U. S. Army.
1915 – The first healthy carrier of a disease, Typhoid Mary (born on September 23rd), is locked up in quarantine. She stays there for the rest of her life.
1975 – The construction of the Trans-Alaska Pipeline System starts.
1998 – Viagra is approved by the FDA.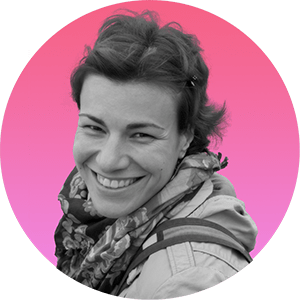 Iva Vucinic is a highly regarded professional astrologer & psychologist. Certified by the International Society for Astrological Research (ISAR CAP) and a graduate of Johannes Kepler Institute.
Iva is also an accomplished writer, with her work on astrology featured in major media outlets such as Yahoo, Daily Mail, Cosmopolitan, BuzzFeed, NBC ...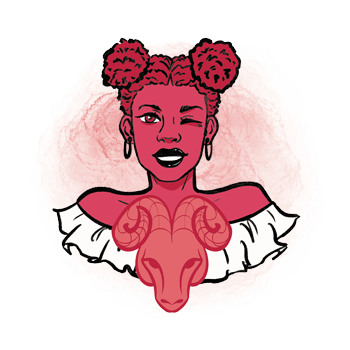 Additional Information
Aries - traits, personality, dates, characteristics and astrological sign information.
Aries Man - information and insights on the Aries man.
Aries Woman - information and insights on the Aries woman.
Aries Compatibility - the compatibility of Aries with the other astrological signs in love, sex, relationships and life.
Aries History - the history of Aries and the stories behind it.
Aries Symbol - images and interpretations of the Aries symbol and ruler.
Zodiac Calendar - Discover what your date of birth tells about your character, motivation and purpose in life.