03/08 Birthday - Zodiac Information
March 8th Zodiac
Date: March 8th
Zodiac Sign: Pisces
Color: Ruby
In One Word: Victorious
Shape: Arrow
Strength: Focus
Weakness: Loss of Control
Most Compatible With: Virgo

March 8th carries an important message through its historical symbolism, as if it was to state that a fight for convictions will preserve feminine principles. In general, it isn't the equality of women and men it speaks of, but the equality of tenderness, emotion, and love, with active, masculine, and creative. Starting from a point of anger, people born on this date lean to discover tenderness within.
March 8th Horoscope
(Pluto) – MARS – (Pluto) – JUPITER
Mars and Jupiter combined always speak of some sort of missionaries and people who have a belief to fight for. Cooperation between these planets is empowering, but it can be a bit difficult in interaction with others if it is too fiery and direct. We will see that a person born on March 8th doesn't slow down and think often enough, and this could lead to hurtful experiences in their life. Their direction is defined by impulse and energy, and it is their mind that needs to keep them in control and focused on their own moral imperatives. This is a point of search for love that needs to be honest and fully productive or satisfaction won't be reached.
The second step of analysis shows that two strong individuals need to be brought to oneness and the battle they carry in their system will create problems that must be overcome in order to find peace. As if they were a mix of two personalities that are both leaders, their inner struggle could distance them from their own heart.
Love and Emotions
In the world of Pisces, love is always something that needs to be found, and along with it, inspiration, creative expression and feelings of childish joy. Individuals born on March 8th will allow their instincts to guide the way too many times. This could lead to some poor choices that damage their own emotional world. Their hearts are much more fragile than they are ready to allow them to be, and this creates an inner conflict, making them cross too many of their own boundaries in the attempt to compromise.
When they are set on their mission in life, love will come as a natural consequence, and they don't really need to look that far. Whatever it is that makes them feel fulfilled will bring the right kind of partnership into their life, and they will be the one to lead the way, using the unified strenght of the Two to make progress. Once love is found, it becomes an essential part of their being and their everyday life, and they will not settle until they discover the state of peace and home with someone close to their heart.
Purpose
When we speak of the direction each person born on March 8th will take, we need to keep in mind that their setpoint is always found in the depth of their own heart. Starting from certain family circumstances, it is their mission in life to find the truth of their own Soul, becoming truly gentle and loving towards the outer world, people in it, and their own existence. Self-acceptance is supposed to be found and light their way, and if any other motive starts pulling them forwards, they will feel the need to anesthetize their own dissatisfaction.
What They Excel In
Each person born on the 8th of March has something to fight for. This fact in itself will make them excel in all sorts of martial arts, and their best choices will get them in touch with the heart and joyful activities just the same. A very good choice for them would be capoeira or any form of acrobatic dancing. Some of them will find their true expression in religious teachings, or teaching of any kind, sharing their knowledge and life philosophy with the masses and anyone who comes into their life.
March 8th Birthday Gift
The most constructive gift for a person born on the 8th of March is always something to aid their currently chosen direction in life. It is something practical needed for actual progress in the area that interests them, and they need to be supported by such presents, especially if they were wanderers, rarely understood in their seemingly random activities by other people. They want to learn, expand their horizons, and something to change their perspective. Give them a book with several endings or a puzzle that can be solved in more than one way. It is the mystery of tomorrow and everything that might be influenced by free will, that truly sparks their Piscean curiosity.
Positive Traits for March 8th Born
Brave, confident in their strivings, and easily focused on several things at once. Energetic, rich in spirit and determined, on their quest for self-acceptance, they discover just how pure their love is.
Negative Traits for March 8th Born
Stubborn, stiff in their convictions, unaware of emotions of people around them. Weakness of heart might push them into instinctive wrong choices, adultery, dishonesty, and self-destructive behavior.
Healing Crystal
Sphalerite is the stone to give spiritual grounding to persons born on March 8th, helping them get rid of any form of exhaustion or fatigue. Beneficent for the nervous system, this is a stone that is best used by those who often visit spiritual realms and perceive reality differently than others. Such a crystal helps one discern between reality and dreams, clearing up the sky of illusion or foggy images of the mind. Direction in life becomes clear with its use, as well as the steps leading a person to their final destination.
Sabian Symbol
The Sabian symbol for Pisces representatives born on March 8th of a year preceding a leap year:
"An Easter Parade"
The Sabian symbol for Pisces representatives born on March 8th of a leap year, and two years following it:
"In a Gigantic Tent, Villagers Witness a Spectacular Performance"
From these two symbols, we can see that March 8th is all about performance, for it is a parade and something to show, that has a note of mystery added to it. The first symbol speaks of a celebration of a religious holiday, giving religion itself an important role in the way one is directed in life. The second symbol keeps things under a tent of mystery, that keeps out people who don't belong to the "village" or a social community of sorts. In general, both symbols speak of connecting between different people through religion and convictions, or fun and horizon widening.
Famous Birthdays on 8th of March
In 1958 Gary Numan was born, an English singer, guitarist and songwriter, often mentioned as a pioneer of commercial electronic music. As a positive atheist, his songs share an anti-religious theme.
In 1976 Freddie Prinze, Jr. was born, an American actor and screenwriter, who also worked as a producer and director for WWE. Less than a year after his birth, his father committed suicide and although truly difficult, this must have become a powerful unconscious motivation in his life with such a strong faith residing in his planetary row.
In 1977 James Van Der Beek was born, an American actor who rose to fame with his leading role in Dawson's Creek. His eyes set on his imagined direction in life, he asked his mother to take him to NYC to get an agent and try out in professional acting when he was only 15 years old.
Important Historical Events on 8th of March
1618 – The third law of planetary motion is discovered by Johannes Kepler (born on December 27th).
1775 – The first article to call for emancipation of slaves in the American colonies by an anonymous writer, is published.
1817 – Founding of the NY Stock Exchange.
1910 – The first pilot's license ever given to a woman, French aviator Raymonde de Laroche (born on August 22nd).
1917 – February Revolution begins with International Women's Day protests in St. Petersburg.
1979 – The Compact Disc is publicly demonstrated for the first time.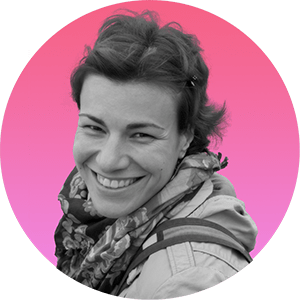 Iva Vucinic is a highly regarded professional astrologer & psychologist. Certified by the International Society for Astrological Research (ISAR CAP) and a graduate of Johannes Kepler Institute.
Iva is also an accomplished writer, with her work on astrology featured in major media outlets such as Yahoo, Daily Mail, Cosmopolitan, BuzzFeed, NBC ...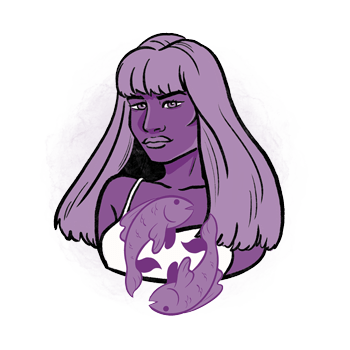 Additional Information
Pisces - traits, personality, dates, characteristics and astrological sign information.
Pisces Man - information and insights on the Pisces man.
Pisces Woman - information and insights on the Pisces woman.
Pisces Compatibility - the compatibility of Pisces with the other astrological signs in love, sex, relationships and life.
Pisces History - the history of Pisces and the stories behind it.
Pisces Symbol - images and interpretations of the Pisces symbol and ruler.
Zodiac Calendar - Discover what your date of birth tells about your character, motivation and purpose in life.