03/26 Birthday - Zodiac Information
March 26th Zodiac
Date: March 26th
Zodiac Sign: Aries
Color: Screamin' Green
In One Word: Loving
Shape: Wave
Strength: Laws of Attraction
Weakness: Impatience
Most Compatible With: Leo

March 26th is a date of different approaches to matters of the heart and there is really little rationality to it at first glance. Although it belongs to the beginning of spring when the Sun gains the most of its energy in the sign of Aries, it is all about relating and love, and has a message of heart to share with those born at this time. They are to fall in love, passionately and intimately enough to learn, grow, and manifest through their opposing sign of Libra.
March 26th Horoscope
MOON – VENUS – (Pluto) – JUPITER
Tender energies reside in the planetary row of those born on the 26th of March, as if their gentle inner feelings are meant to become a foundation for the raw energy of their Sun sign. They are obviously all about love and pleasures of life, ready to find satisfaction in the course of their lifetime. Main weaknesses of such a setting hide in the lack of self-worth and gratitude, and this is something they need to work on. Respect and pride won't be enough to give color and inspiration to their lives.
Once they absorb emotions and connect with another person using all of their most sensitive sides, the battle for power will inevitably begin as they search for the middle ground with those who are truly different from them. Accepting that different perspectives give different attitudes and opinions, they will realize that they have just enough love for everyone that enters their life to understand them deeply. When they find middle ground with another person, they will find the balance of their own inner battle and swim out finally free from ties that held them down.
Love and Emotions
With a strong need to protect their heart and at the same time an immense pool of emotion they carry inside it, those born on March 26th might feel the pull of love as if riding a rollercoaster every now and again. Lessons they are about to learn are all connected with relating and tact, and partners they find will mostly teach them about things they need to adapt to and compromise with.
Closeness is their true imperative and without understanding and non-verbal contact that leaves their heart calm and fulfilled, they won't create a healthy bond no matter how things might seem to their rational mind. They need someone to share their life with every single day, and wish to feel guided by a routine filled with tenderness and peace. Too much excitement will easily move them out of balance and could lead to them getting hurt. Still, they should never give up on the ideal of love they seek for it might be waiting just around the corner if they pass the tests of fate they must pass.
Purpose
The main objective of every person born on the 26th of March is in the mission of love, for oneself and all others, and in forgiveness, deep and profound. As they develop compassion and true understanding for those who stand in front of them, they will find more and more satisfaction in their life's course. In the end, all members of their family are to be exonerated and saved by pure love, no matter if it is perceived as Divine and spiritual or as grounded and obvious.
What They Excel In
Individuals born on March 26th come to be excellent partners if they open their hearts and set free from parental patterns that hold them back. They are warm and capable for teamwork, more than many other Aries representatives, and stand for one of the most tolerant fighters among members of their clan. They have an eye for pretty details and make wonderful artists, with their source of inspiration pushing them in colorful directions that others aren't brave enough to combine.
March 26th Birthday Gift
To surprise a person born on March 26th, you need to keep their softest side in mind at all times. Pick something that will make them feel loved, supported and caressed, something to touch their most sensitive inner need for love. They want just the right song, a painting that hides their emotional world behind the colors everyone can see. Although this may seem uneasy, to be fit to be their perfect friend, lover, or anyone close, you need to deserve the entrance to their heart and recognize who they are – for real.
Positive Traits for March 26th Born
Creative and inspirational for everyone around them, they will actively spread love and be on the search for the right amount of hedonism, satisfaction and material gain, sharing all they find selflessly with those they care for.
Negative Traits for March 26th Born
Naïve and hasty, in a rush to break their own heart and unwilling to admit how soft they actually are, they can be a menace to their own emotional world, too proud to embrace their weaknesses as their strengths.
Healing Crystal
Triplite is a very good choice for those born on March 26th, for it improves their overall energetic balance and integrates energies of the physical, emotional and mental bodies into one. This will lead to higher awareness of the state of Universal oneness they are on a mission to achieve, bringing them in touch with the Divine Love they carry in their heart. It is a crystal that enables one to manifest things from their heart in a way that is good and supportive of their Soul and their evolution.
Sabian Symbol
The Sabian symbol for Aries representatives born on March 26th of a year preceding a leap year:
"A Triangle with Wings"
The Sabian symbol for Aries representatives born on March 26th of a leap year, and two years following it:
"A Square, with One of Its Sides Brightly Illumined"
The dance of two different shapes, these symbols tell an interesting story about how one new perspective shines a light on a problem and helps grounding. The triangle is a shape ruled by Jupiter and this makes it sensitive to high altitudes that one has difficulty coming down from, while the square brings electricity into all things as it is in connection to Uranus. Interestingly, all digits combined give the number eleven that speaks of Uranus, but its role seems to be in a way hidden. It is a story of new perspectives that usually come from the contact one has with other people and in a group.
Famous Birthdays on 26th of March
In 1948 Steven Tyler was born, an American singer, songwriter and actor, known best as the lead singer of the band Aerosmith. Although his Sun in Aries presented him as the "Demon of Screamin'", his soft side is best seen through the image of his daughter, Liv Tyler.
In 1960 Jennifer Grey was born, an American actress and dancer, best known for her role in the movie Dirty Dancing. This movie with her extremely feminine role speaks best of the character that lifted her to fame.
In 1985 Keira Knightley was born, an English actress who became famous by her role in the Pirates of the Caribbean film series. However, her true Self shines best in her roles filled with Venus' symbolism, such as Pride & Prejudice and Begin Again.
Important Historical Events on 26th of March
1484 – The printing of William Caxton's translation of Aesop's Fables.
1830 – Publishing of the Book of Mormon.
1839 – Henley Royal Regatta is held for the first time.
1931 – The foundation of Swissair as the national airline of Switzerland.
1934 – The driving test is introduced in the UK.
1975 – Coming to force of the Biological Weapons Convention.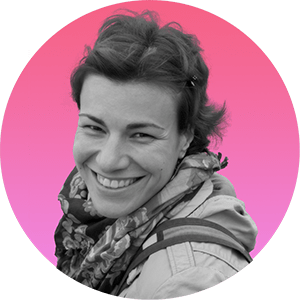 Iva Vucinic is a highly regarded professional astrologer & psychologist. Certified by the International Society for Astrological Research (ISAR CAP) and a graduate of Johannes Kepler Institute.
Iva is also an accomplished writer, with her work on astrology featured in major media outlets such as Yahoo, Daily Mail, Cosmopolitan, BuzzFeed, NBC ...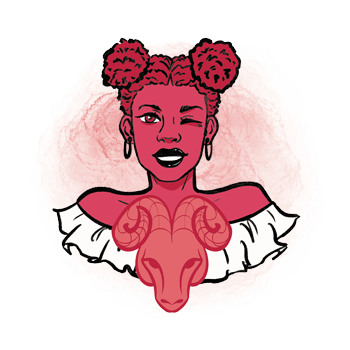 Additional Information
Aries - traits, personality, dates, characteristics and astrological sign information.
Aries Man - information and insights on the Aries man.
Aries Woman - information and insights on the Aries woman.
Aries Compatibility - the compatibility of Aries with the other astrological signs in love, sex, relationships and life.
Aries History - the history of Aries and the stories behind it.
Aries Symbol - images and interpretations of the Aries symbol and ruler.
Zodiac Calendar - Discover what your date of birth tells about your character, motivation and purpose in life.