03/29 Birthday - Zodiac Information
March 29th Zodiac
Date: March 29th
Zodiac Sign: Aries
Color: Carmine
In One Word: Fragile
Shape: Translucent Sphere
Strength: Divine Emotion
Weakness: Flooded by Emotions of Others
Most Compatible With: Libra

Like every 29th, this date carries the atmosphere of secrets, idealism, fairytales and dishonesty. It is impossible to predict what the flood will bring to light. This makes the emotional world of those born on this date a true mystery to unveil, so they can understand the need of their own Soul in this lifetime and follow the mission they chose for themselves.
March 29th Horoscope
MOON – NEPTUNE – (Pluto) – JUPITER
The conjunction of the Moon with Neptune always speaks of one's ties to their past life and the spirits of other people that live in their home. This combination along with Jupiter is a strong signal that faith needs to be reexamined and their direction in life in cooperation with the higher mission they were brought here to act upon. The vast influence of emotional issues on the course of life for those born on March 29th is something that other people easily dismiss and rarely fully understand. Kind of stuck in their bubble, they will feel the need to express their most sensitive feelings even when they aren't understood or accepted by their surroundings.
The next step of numeral analysis uncovers the truth behind the foggy planetary row, and that is the adult approach to life that needs to teach them about true faith and devotion to the cause. To find a way to express their true nature and personality, they must do something about their sense of responsibility, ambition, and take big steps believing that the Universe is on their side.
Love and Emotions
There is nothing as important as the emotional world in lives of people born on the 29th of March. Their hearts are connected to other realms and previous lives, and they need to find a way to heal and manifest through tenderness and loving feelings. They will feel the need to cry not understanding the reason for their sadness, or face other emotions that seem to be disconnected from the reality they live in. Strange circumstances will spark the magic in their hearts and they need to find a path they obviously wanted to continue maybe lifetimes ago.
Divine emotions are supposed to guide them and this "higher leadership" isn't something that comes natural for an Aries to follow. To balance out their passive and active natures, it usually takes a lot of work and faith in the best of outcomes of their efforts. This inner state of balance will lead them towards true love, to another human or the Universe itself. Up to this point, everything they feel for someone else can be attributed to pure idealism.
Purpose
The main thing a person born on March 29th strives for is self-expression. In whichever way possible, they are here to deliver the message and an uneasy one for everyone involved. As they cleanse their emotional world, they come to find that things can be a lot simpler than they first thought possible. This opens them up for healthy expression through communication and written word, as well as fixing what is broken or service of any kind. Their ability to express is best checked in their message outbox and the amount of tenderness they are willing to show to those they write to.
What They Excel In
A person born on March 29th excels in all forms of work with spiritual fields and energies, healing, dream interpretation and psychology. They usually develop a strong pull towards religion, or develop their own inner state of faith that they might even begin to spread, turning into spiritual leaders that many will follow. Their life story is never ordinary and their strivings are somewhat strange to other people, but if they remain incorporated in the social flow and well-grounded throughout their life, they could truly bring magic down to Earth to the rest of us mortals.
March 29th Birthday Gift
The appropriate birthday gift for someone born on the 29th of March is a true piece of art that will touch their soul. They will appreciate a poem, something sparkly or magical, even a rainbow unicorn as an amulet or as a simple joke. Their Aries energy is strong and guides them into active and obvious choices, but their inner world is quite a mystery to unravel. If you are choosing a book for them, choose something fictional, with a strange story, a fairytale, or interesting drawings to give the atmosphere they will sense flowing through their veins.
Positive Traits for March 29th Born
Talented, true, believers with a cause, they will proudly fight for their faith and people they believe in, giving others something to wish for and provoking everyone's talent to come out and be seen.
Negative Traits for March 29th Born
Dishonest with themselves, prone to substance abuse and strange choices that detach them from the world, they don't function well if their boundaries aren't clearly set.
Healing Crystal
A rare crystal that might be truly supportive for Aries representatives born on the 29th of March is Eckermannite, a stone that will help them trust their intuition and connect with others on a spiritual plane. This crystal is very good for teaching and learning, connecting the heart chakra with the third eye, incorporating knowledge about the upper realms and their personal heaven into one's routine and everyday existence.
Sabian Symbol
The Sabian symbol for Aries representatives born on March 29th of two years preceding a leap year:
"A Large Woman's Hat with Streamers Blown by an East Wind"
The Sabian symbol for Aries representatives born on March 29th of a leap year, and a year following it:
"A Crystal Gazer"
These Sabian symbols both speak of observing and affecting things from afar, in a way that confirms the story of healthy boundaries that the Moon with Neptune needs to establish. Interestingly, this crystal gazer has several interpretations that are entirely different, but all of them speaking of the view on things, usually as noticeable as this large woman with a hat, or healing as a final point of interest. The perspective change will bring all the difference into the worlds of those born on this date.
Famous Birthdays on 29th of March
In 1943 Vangelis was born, a Greek keyboard player and songwriter, known best for his Academy Award winning score for Chariots of Fire. For the most part he is a self-taught musician who reportedly began composing at the age of three.
In 1957 Christopher Lambert was born, a French actor born in the U. S. who rose to fame with his role in the movie Highlander and its subsequent movies. His story with Jupiter and Neptune manifested through a profound myopia that leaves him almost blind without glasses. He acted in many of his roles being unable to see.
In 1959 Perry Farrell was born, an American singer, songwriter, and the frontman of the band Jane's Addiction. Apart from the name of the band that obviously points to the influence of Neptune on his life, he is a philanthropist and a part of Christian Solidarity International.
Important Historical Events on 29th of March
1806 – The construction of the first U. S. federal highway is authorized.
1871 – Queen Victoria (born on May 24th) opens the Royal Albert Hall.
1886 – The first batch of Coca-Cola is brewed in a backyard in Atlanta.
1973 – The last U. S. combat soldiers leave South Vietnam.
1974 – The first time Mercury is flown by a space probe.
2014 – The first time same-sex couples are married in England and Wales.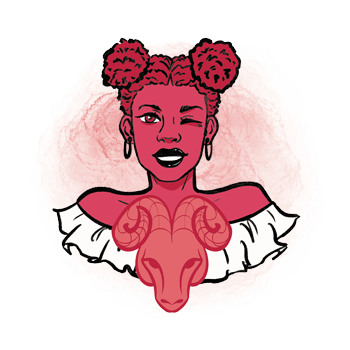 Additional Information
Aries - traits, personality, dates, characteristics and astrological sign information.
Aries man - information and insights on the Aries man.
Aries woman - information and insights on the Aries woman.
Aries compatibility - the compatibility of Aries with the other astrological signs in love, sex, relationships and life.
Aries history - the history of Aries and the stories behind it.
Aries symbol - images and interpretations of the Aries symbol and ruler.
Zodiac Calendar - Discover what your date of birth tells about your character, motivation and purpose in life.