03/23 Birthday - Zodiac Information
March 23rd Zodiac
Date: March 23rd
Zodiac Sign: Aries
Color: Amaranth
In One Word: Wholeheartedly
Shape: Triangle
Strength: Hope
Weakness: Pink Goggles
Most Compatible With: Libra

Growth and progress are in the cards for everyone born on March 23rd, but this might make them skip over some very important issues in the Now. Their nature is quick and ready to move on, always filled with hope and dedication to the better future. It is imperative for them not to take things too lightly or see them through their childish and somewhat naïve eyes.
March 23rd Horoscope
MOON – JUPITER – (Pluto) – JUPITER
This is a wonderful connection in one's planetary row, but also one to give illusions and misconceptions in their purest form. Knowledge will be taken only through emotion, and visions will keep on coming until the person born on the 23rd of March learns what to do with them. This is a date when psychics and individuals with clairvoyant abilities are born, and in general they will have a chance to see behind the curve and employ their faith in the best possible way to keep on progressing and having grand adventures in their life. Travelers and those who move away, distances call on them and teach them that they won't be able to find their true purpose before they are ready to follow what they love.
Love and Emotions
Grand loves and connections with those who live in a faraway land are something like a normal reality for those born on March 23rd. They feel a constant calling from distances, through people, circumstances and their career, and it is not unusual for them to find their big love somewhere abroad, in a foreign land where they don't speak the language or understand any of the customs and ideals. To incorporate in a new system is a special form of addiction in the world of Aries born on this date, and they will find it thrilling to surround themselves with those that give them a challenge to fit in.
They have big hearts and like to give them in their entirety. If they don't find a person willing to receive all the love they have for sharing, they will gladly share it all around and form relationships with several people at once, only to fulfill the potential for emotion they possess. If they don't skip too many opportunities in search for the right person, or get carried away by all the wrong partners because they are incapable of seeing things with enough realism, they become missionaries on their path towards love and won't settle until they find someone to fit their heart's desires.
Purpose
The main goal in lives of those born on March 23rd is to find grounding and manifest their colorful visions. Very often, they will be guided by their fantasy world that distances them from their true abilities and the potential for greatness they carry in their personality's core. Helpers and givers, they also have a task to hold on to solid boundaries and set free from fear, understanding that constructive conflict might get them right where they wish to go.
What They Excel In
A person born on the 23rd of March is an excellent shooter, but they will rarely employ this talent because of their sensitive lunar nature. They need a target to strive for and if they are unsure of their own direction in life, they can become remarkable guidance counselors and those who give advice to people who are lost or bruised in some way. Teaching and preaching are their realms of expression and the best thing they can do is keep their wide nature intact and move into the future taking big steps at all times.
March 23rd Birthday Gift
A birthday gift for someone born on March 23rd can always be a plane ticket that will take them far away from where they are. They are wanderers in heart and won't feel good if they stay in one place for too long. Give them a chance to learn, something that will expand their horizons, and a teaching kit that will help them move forwards in full speed. Choose an archery class or a day in a shooting arena, organize a paintball competition, and give them a chance to pick the target they wish to obtain.
Positive Traits for March 23rd Born
Optimistic, cheerful and honest, always wearing a smile on their face and idealistic about other people. They are giving and filled with faith and grand emotions, willing to give away their heart for the right cause.
Negative Traits for March 23rd Born
Too pushy to recognize their emotions, skipping over too many steps and unwilling to take off their pink goggles and see the world in a realistic light, allowing themselves to make it better.
Healing Crystal
Baryte is a crystal that helps one recall on their dreams and it is very suitable for those born on the 23rd of March. To help manifestation, it will guide them through their subconscious world and schemes, leading them in the right direction and showing them how their knowledge can be used in real life. It inspires loyalty to others only in situations when this is in the person's best interest, and helps understand why certain relationships are unhealthy and too controlling for their tender heart.
Sabian Symbol
The Sabian symbol for Aries representatives born on March 23rd of a year preceding a leap year:
"A Comedian Reveals Human Nature"
The Sabian symbol for Aries representatives born on March 23rd of a leap year, and two years following it:
"The Cameo Profile of a Man, Suggesting the Shape of his Country"
There is something shady and yet revealing in both of these symbols, as if their shared story represents unveiling something that is true and taking off those pink goggles people born on this date tend to carry around. Patriotism has a very similar role to that of human nature in the first symbol, both of them being in connection to the sense of belonging and one's contact with the outer world. Spaces around them are there for the taking as well as the true understanding of truth, and their own inner faith comes from their touch with forces that are bigger than only one individual.
Famous Birthdays on 23rd of March
In 1895 Dane Rudhyar was born, an American author, composer and humanistic astrologer responsible for the development of transpersonal astrology. After a severe illness and surgery, he moved on into the future turning to intellectual development to compensate for his weak physiology.
In 1910 Akira Kurosawa was born, a Japanese director and screenwriter, considered one of the most influential filmmakers in the history of cinema. Forced to see a devastating earthquake while still a child, the consequences remained in his work and he was seldom hesitant to confront unpleasant truths.
In 1976 Michelle Monaghan was born, an American actress that starred in Kiss Kiss Bang Bang, Gone Baby Gone, Made of Honor and the first season of True Detective. She is known for her big, warm smile.
Important Historical Events on 23rd of March
1857 – The first Elisha Otis's (born on August 3rd) elevator is installed in NYC.
1868 – The foundation of the University of California.
1888 – The world's oldest professional association football league meets for the first time in England.
1919 – Benito Mussolini (born on July 29th) founds his Fascist political movement.
1933 – The Enabling act of 1933 is passed, making Adolf Hitler (born on April 20th) dictator of Germany.
1956 – The first Islamic republic in the world is created – Pakistan.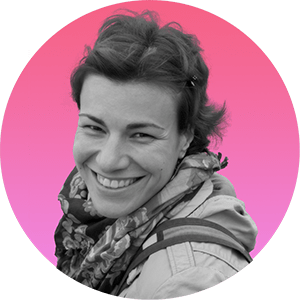 Iva Vucinic is a highly regarded professional astrologer & psychologist. Certified by the International Society for Astrological Research (ISAR CAP) and a graduate of Johannes Kepler Institute.
Iva is also an accomplished writer, with her work on astrology featured in major media outlets such as Yahoo, Daily Mail, Cosmopolitan, BuzzFeed, NBC ...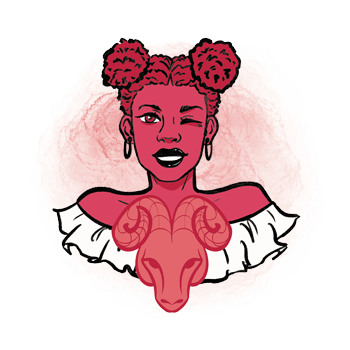 Additional Information
Aries - traits, personality, dates, characteristics and astrological sign information.
Aries Man - information and insights on the Aries man.
Aries Woman - information and insights on the Aries woman.
Aries Compatibility - the compatibility of Aries with the other astrological signs in love, sex, relationships and life.
Aries History - the history of Aries and the stories behind it.
Aries Symbol - images and interpretations of the Aries symbol and ruler.
Zodiac Calendar - Discover what your date of birth tells about your character, motivation and purpose in life.