03/01 Birthday - Zodiac Information
March 1st Zodiac
Date: March 1st
Zodiac Sign: Pisces
Color: Hollywood Cerise
In One Word: Spacious
Shape: Big Circle
Strength: Positive Convictions
Weakness: Haziness of Mind
Most Compatible With: Virgo

All the width and grandiose elements in the Universe are held in the 1st of March. It is a point of the ultimate, honest faith, and the place where there is one deity, one God, oneness found in all things that the Universe has to offer. Individuals born on this date sense that there is always something protecting them, something pushing them in the direction they were meant to take, as if they were pawns guided by the net of circumstances that are out of their control.
March 1st Horoscope
(Pluto) – SUN – (Pluto) – JUPITER
With such clarity and honesty seen in their planetary row, each person born on the 1st of March will spend their lifetime chasing for the truth. Although their Sun sign of Pisces is often connected to dishonesty and the fog of mystery, these individuals have the ability and the task to find this haziness on planet Earth and sort it out. Their main talent is hidden in grounding all sorts of visions and magic. It is their ability to sense where their road will lead, understanding what hides behind the curve if they make certain choices in life. As they grow up, their convictions become their strong anchor and it is important for them not to sink into the world of dishonesty or self-delusion along the way.
Love and Emotions
Pisces representatives born on the 1st of March are warm believers in love, and they always have something to strive for and someone to grow together with. Even when they are alone, relationships with close people will shape them, be thought about, as if they were the point of understanding of their own inner world. Their love life can seem a bit static and unchangeable, and they tend to tie to only one partner for as long as they feel their relationship has a purpose. If they don't find such a person, they could wander through many different relationships in search for the right one.
Faithful and turned to moral values of interpersonal bonding, they will do their best to stay true and real when they fall in love. This makes them excellent partners and visionaries who are willing to bring excitement and width into their home. They truly believe in the person they care for, passionately supporting their causes and battles, and understanding what true support means in the eye of another human.
Purpose
Interestingly, the planetary row of those born on March 1st doesn't seem to give the depth of the image at hand, and only when we combine all the digits in their birthdate will we understand the real situation in their world. Committed and loyal, their life's purpose is to accept and embrace the guidance of higher forces, giving in to the unconscious, to the circumstance, only to find peace within. This is why many of them will turn to meditation and ways to relax the body, in order to find the way to release the spasm held in their Soul.
What They Excel In
A person born on the 1st of March is an excellent leader if they know what they are moving towards. They are visionaries with a cause, something to go for, and something to create, and need to feel guided and filled with purpose to truly blossom. They are teachers and gurus, those who are willing to spread faith and give knowledge about traditional and less traditional ways of acceptance. Missionaries and preachers, they excel in all matters that are in connection to religion and faith, for as long as they have enough of it in their hearts.
March 1st Birthday Gift
To choose a birthday gift for a person born on the 1st of March, you need to take into consideration their need for knowledge intertwined with the traditional approach to reality. Although they belong to the somewhat strange sign of Pisces, they will be interested in the obscene and strange only up to some point and like their boundaries intact along the way. They wish to learn, travel, expand their horizons, but only within limits of common sense that keeps them in check and connected to the real world. More than any other Pisces representative, a person born on this date feels the need to stay realistic and grounded, and needs to do so through structure and traditional values. Buy an expensive trinket they don't expect, a plane ticket that will take them to third world countries or just one state away, or a course in art that is well within reach.
Positive Traits for March 1st Born
Optimistic yet realistic, they are the voice of reason among Pisceans and know how to teach, preach, and be the guidance for those in need of help.
Negative Traits for March 1st Born
They become unable to move from dissatisfying circumstances, afraid that they will get lost and get out of the zone of what is realistic and true.
Healing Crystal
The right crystal for a person born on March 1st is yellow apatite. It is a stone that helps build a healthy self-confidence in such a way that respect becomes a given and one's personality comes to light. It can stimulate weight loss as well as setting free from any dependency that has been created because of the lack of self-esteem or will. It aids manifestation and enables one to materialize what they envision.
Sabian Symbol
The Sabian symbol for Pisces representatives born on March 1st of a year preceding a leap year:
"An Aviator Pursues His Journey, Flying Through Ground-Obscuring Clouds"
The Sabian symbol for Pisces representatives born on March 1st of a leap year, and two years following it:
"Men Travelling a Narrow Path, Seeking Illumination"
As if speaking of a narrow passage, something one has to go through as a difficulty to reach illumination or find meaning, these symbols combine into travel, movement, and overcoming the pressure that life throws one's way. This is what makes individuals born on this date endure through any hardship that might come, for they shape their convictions and their entire reality on what they did well with things that were bad along the way. Although the duality they recognize is not the ultimate truth, in a way it is good for them as it brings them to a positive attitude and the point of perspective from which the world seems much friendlier.
Famous Birthdays on 1st of March
In 1810 Frédéric Chopin was born, a Polish pianist and composer known best as the inventor of the concept of instrumental ballade. He suffered from poor health but as a child prodigy, he left an incredible mark in the world of music.
In 1969 Javier Bardem was born, a Spanish actor and an Academy Award winner known for his roles in No Country for Old Men, Skyfall, Before Night Falls, Mar Adentro and others. Although he considers himself an atheist, he stated that he doesn't deny the supernatural, and that science and belief "should go together".
In 1994 Justin Bieber was born, a Canadian singer and songwriter, the winner of many musical awards, and the first artist to surpass 10 billion total video views on Vevo. He describes himself as a faithful adherent of Christianity and states that God is the reason he is where he is.
Important Historical Events on 1st of March
1565 – The foundation of the city of Rio de Janeiro.
1872 – The establishment of Yellowstone National Park as the first national park in the world.
1893 – The first public demonstration of the radio is given by Nikola Tesla (born on July 10th).
1896 – Radioactive decay is discovered by Henri Becquerel (born on December 15th).
1961 – The Peace Corps are established by US President John F. Kennedy (born on May 29th).
1998 – The movie Titanic becomes the first film to gross over $1 billion.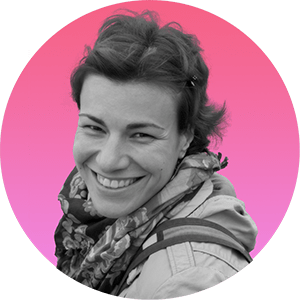 Iva Vucinic is a highly regarded professional astrologer & psychologist. Certified by the International Society for Astrological Research (ISAR CAP) and a graduate of Johannes Kepler Institute.
Iva is also an accomplished writer, with her work on astrology featured in major media outlets such as Yahoo, Daily Mail, Cosmopolitan, BuzzFeed, NBC ...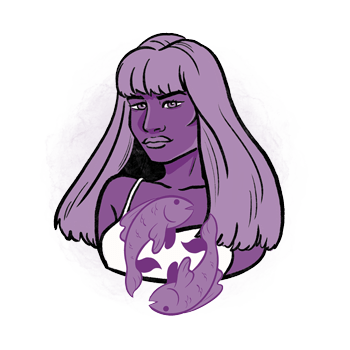 Additional Information
Pisces - traits, personality, dates, characteristics and astrological sign information.
Pisces Man - information and insights on the Pisces man.
Pisces Woman - information and insights on the Pisces woman.
Pisces Compatibility - the compatibility of Pisces with the other astrological signs in love, sex, relationships and life.
Pisces History - the history of Pisces and the stories behind it.
Pisces Symbol - images and interpretations of the Pisces symbol and ruler.
Zodiac Calendar - Discover what your date of birth tells about your character, motivation and purpose in life.