03/04 Birthday - Zodiac Information
March 4th Zodiac
Date: March 4th
Zodiac Sign: Pisces
Color: Byzantium
In One Word: Outer
Shape: Triangle in a Circle
Strength: Supportive Circumstance
Weakness: Dogma
Most Compatible With: Scorpio

Each individual born on the 4th of March has the ability to accept circumstances, giving them meaning and understanding their purpose in life. However hard things in life might get, their faith will pull them through and lead them towards something better, and into a state where they feel safe and protected from negativity and intellectual, emotional, or material poverty.
March 4th Horoscope
(Pluto) – SATURN – (Pluto) – JUPITER
Saturn and Jupiter together stand for our connection to the collective, and for someone born with their Sun in Pisces, they tell an important story of connecting the inner world with the outer one. This can be quite a demanding time of year, as it asks for a lot of commitment and willingness to stay open for one to get all the gifts that the world has to offer. The main challenge here is to hold on to healthy boundaries while also keeping a flexible attitude for possibilities and emotional bonds that will aid the process of karmic evolution and bring powerful insights in this lifetime.
Love and Emotions
With an idea of love that needs to be brought to life, some of those born on March 4th will feel the need to provoke it in a relationship with another human being, while others might turn to their love for God. Whatever the case, the love they seek is there for the taking and they will find a way to manifest it wherever they feel their path might lead. They will never lack idealism or the spark of magic needed to keep their love life going, and in general, they need a partner to follow their changeable nature and their unpredictable personal growth.
Their love story must have a purpose and a strong foundation at the same time, and they will rarely stick around if they don't find the essence and emotional depth in a bond. Fear can guide them from time to time, but their mission is to set free and they will do so ready to risk with something new and exciting every time their heart needs to expand.
Purpose
The genuine role of each person born on the 4th of March is to set free from loops caused by any form of aggression. While their planetary row and Sun sign don't seem to have a strong connection with Mars, it is clear that the circumstance and karma caused by actions that endanger the fine emotional threads of their heart, create a wound they are meant to heal. Freedom is their imperative, freedom of prejudice, moral bounds that hold them down, and stiff negative convictions that make them stand in place. As they reach each higher step of consciousness in this lifetime, they come to find that they can do and create anything they imagine, if they only find meaning in the Universal truth.
What They Excel In
Individuals born on March 4th excel in all sorts of activities that include guarding, boundaries and restrictions. They can become dieticians, medical workers, and even prison guards, depending on the role they were born to live out. They work well under constant light pressure and need to respect deadlines in order to bring out their professional maximum. Ambitious and in need of learning and higher knowledge, they might decide to continue with education in their 70s or 80s or build up to the highest ladder in areas that aren't typically researched by many.
March 4th Birthday Gift
It isn't easy to choose a gift for a person born on the 4th of March, not because they are demanding, but because it isn't easy to see their core from all the outer manifestations and vibes. They tend to use the sign of Pisces to hide in it, and know exactly how to show themselves as little as possible, even to those who know them quite well. For official purposes, it is good to choose something expensive and old, with tradition and depth, like an extremely old bottle of wine or a painting that would fit their colorful personality. Still, to satisfy their inner need, this won't be enough. Touch their heart by touching their inner child and make a music mix that has songs from their childhood, maybe something you listened to when you first met, or a picture collage that shows the flow of your relationship. Do something small but creative and filled with love and the past you treasure together.
Positive Traits for March 4th Born
Wide, true, and ready to break free, they are innovative, fast, and changeable as the ocean pulled strongly by the wind. Good friends with big hearts, once they open up for another, they will do anything to preserve the bond.
Negative Traits for March 4th Born
Distant and sometimes impossible to reach, with their attitude filled with phrases, plastic choices of words, and fake smiles. Closed and depressed, sometimes they need good friends around them to not fall apart.
Healing Crystal
To find the best possible way to ground their ideas and do something to manifest their visions, individuals born on the 4th of March should use chrysanthemum. This stone is a bit extreme in shades of black and white, speaking of the ability to unify the dark and the bright side of life into oneness. It is thought to bring luck, help one move forward when they get stuck, and serves well to aid the intent of fulfilling dreams that weren't energized enough to come to life.
Sabian Symbol
The Sabian symbol for Pisces representatives born on March 4th of a year preceding a leap year:
"An Ancient Sword, Used in Many Battles, is Displayed in a Museum"
The Sabian symbol for Pisces representatives born on March 4th of a leap year, and two years following it:
"A Lady Wrapped in a Large Stole of Fox Fur"
There are both action and consequence held in these Sabian symbols, one standing for aggression that is about to be displayed with pride, and the other of a warm and soft side of the ultimate sacrifice. This isn't an easy story that is told, but it is a story of convictions that lead to circumstance, aggression for a cause that gives results that someone enjoys, even if they are both not in sync with the moral imperative of the world we strive for. The collective plays a large part here too, for we see that both of these symbols may cause nausea and resistance in many different people for many different reasons, while awareness of soft and humane ways to live rises on Earth year after year.
Famous Birthdays on 4th of March
In 1678 Antonio Vivaldi was born, an Italian violinist, composer, and a teacher, best known for his work on the series of violin concertos named The Four Seasons. Because of some sort of trauma that is connected to his birth, he was baptized by the midwife at home, and his mother dedicated him to priesthood.
In 1951 Chris Rea was born, an English singer, songwriter and guitarist, recognizable by his distinctive voice and guitar playing. He played in several bands and with other musicians, until he finally reached that point in which he broke free and created true success on his own.
In 1986 Mike Krieger was born, a Brazilian American computer programmer and businessman, known also as the co-founder of Instagram. He shares his philanthropic vision with his wife, described as a shared belief that all people deserve a free, vibrant and productive life.
Important Historical Events on 4th of March
1675 – John Flamsteed (born on August 19th) is appointed the first Astronomer Royal of England.
1837 – The incorporation of the city of Chicago.
1861 – The "Stars and Bars" flag is adopted as the first national flag of the Confederate States of America.
1882 – The first electric trams of Britain start running in London.
1890 – The opening of the longest bridge in Great Britain, the Forth Bridge.
1974 – The first time People magazine is published in the US as People Weekly.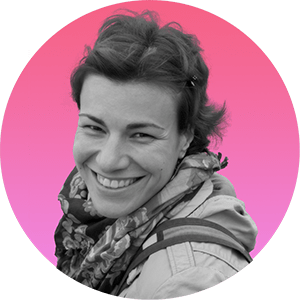 Iva Vucinic is a highly regarded professional astrologer & psychologist. Certified by the International Society for Astrological Research (ISAR CAP) and a graduate of Johannes Kepler Institute.
Iva is also an accomplished writer, with her work on astrology featured in major media outlets such as Yahoo, Daily Mail, Cosmopolitan, BuzzFeed, NBC ...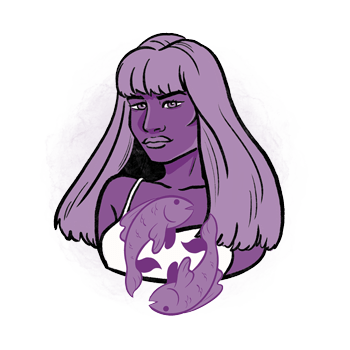 Additional Information
Pisces - traits, personality, dates, characteristics and astrological sign information.
Pisces Man - information and insights on the Pisces man.
Pisces Woman - information and insights on the Pisces woman.
Pisces Compatibility - the compatibility of Pisces with the other astrological signs in love, sex, relationships and life.
Pisces History - the history of Pisces and the stories behind it.
Pisces Symbol - images and interpretations of the Pisces symbol and ruler.
Zodiac Calendar - Discover what your date of birth tells about your character, motivation and purpose in life.