03/17 Birthday - Zodiac Information
March 17th Zodiac
Date: March 17th
Zodiac Sign: Pisces
Color: Silver Lilac
In One Word: Push
Shape: Star
Strength: Possibility
Weakness: Overdoing
Most Compatible With: Virgo

A date like the 17th of March stands out in a crowd of dates and presents a special place in the calendar when things might just turn around. It is a point where curves come naturally, as well as all tunnels and strange situations that change our destiny in one second. Lives of those born on this date are full of surprises and expectation, always challenging them to build a strong inner core to be able to handle life itself.
March 17th Horoscope
SUN – URANUS – (Pluto) – JUPITER
No weakness of physiology is tolerated with a row that combines the Sun with Uranus, especially not when Jupiter magnifies their contact. A lot is expected from people born on March 17th and it is in their nature to cross their own limits and test their boundaries time after time. They will push themselves too far only to explode and tear everything apart, and repeat the process numerous times until they start considering their senses and their emotional side. High awareness and intellectual strength don't allow them to stand in one place for too long, and as soon as they start feeling tied up, they will set free. Still, they need a solid basis in the material world to be able to ground this freedom, and in a practical sense this means primarily taking full responsibility for their body and their health.
When all of their digits combine, they turn into number 11, posing as the combination of two ones, two leaders, and two demanding, leading entities. To set free with this number leading to their heart, they must find middle ground and one solution that satisfies everyone, instead of making too many compromises they are unhappy with.
Love and Emotions
Although their planetary row doesn't exactly speak of emotions, their Sun in Pisces definitely does, especially when combined with the fact that all of their digits combine into number 2 at the end, the number of the Moon. Sensitive family matters will pull them forwards and define their love life even if they feel like they have jumped out of the system and that they are too different from their parents to even be understood.
They will fall in love only to break up, and choose partners that annoy them but make them feel passionate. It is hard for them to settle for a common love story, and even though they will gladly write poems to the one they love, they won't like ending up in a rut of romance that never ends. They don't want someone to just watch movies with every night, but someone to go paragliding with and embarking on any adventure that comes to mind. As they find unity and ultimate respect for the character of the person they connect with, they will learn that their priorities shift and push them towards the quality they recognize in their emotional bond.
Purpose
While it might sound cheesy, it is quite obvious that the purpose in lives of Pisces representatives born on March 17th is love. Here, we aren't speaking of love that is sensual and erotic, but of that deep, caring emotion that makes us smile and burst into tears. It isn't a matter of physical satisfaction, but non-verbal and non-physical interaction. They are to find their Soul and their emotional center, in order to know how to use the gifts they were given to begin with.
What They Excel In
People born on March 17th excel in things that other people don't even understand. Starting from scientific topics and complicated technology, right to the Unity we all belong to by birth right, it is impossible to see where they will end up as their life takes a turn for the better. They will be very good astrologers, programmers, designers, and engineers but only if they slow down enough to hear the calling in their heart and from their child within.
March 17th Birthday Gift
To choose a birthday gift for someone born on the 17th of March, we have to think about their current state of mind. Although they will enjoy a candy box or a poem, they will be swept off their feet with the voucher for bungee jumping, or a trip to Vegas or some other place where they can risk their savings or their lives. Anything from dice to their own airplane can be a good option, as well as literature on astrology or electronics, depending on their preferences.
Positive Traits for March 17th Born
Innovative, different and ready to shake things up and make this world a better place, they are charitable, kind, always knowing that their biggest steps come from their greatest risks.
Negative Traits for March 17th Born
Restless, nervous, and angry, this isn't someone in touch with their primal family and their emotions. Only when they embrace all things their heart has to show, good or bad, will they start accepting themselves enough to search for actual happiness.
Healing Crystal
Light yellow hiddenite may be just the perfect crystal for a person born on March 17th. It is the crystal that will spark up gratitude and feelings of intimacy and love in lives of those who use it, as well as lift one's mood and bring the sense of spontaneity and joy. The healing energy of gratitude might help on their way to start believing in their own abilities and become aware of their individuality as the greatest asset they could ever have.
Sabian Symbol
The Sabian symbol for Pisces representatives born on March 17th of a year preceding a leap year:
"Watching the Very Thin Moon Crescent Appearing at Sunset, Different People Realize that the Time has come to Go Ahead with their Different Projects"
The Sabian symbol for Pisces representatives born on March 17th of a leap year, and two years following it:
"The Harvest Moon Illuminates a Clear Autumnal Sky"
There is incredible similarity in these two symbols in the terms of the fallen Sun, for the beginning of autumn is connected to the sign of Libra, as well as its setting on the level of the houses. From a thin Moon crescent up to the harvest Moon, we see the entire cycle of emotional filling that should be presented in the purest form of light. The story of reason has to go to the background in lives of people born on this date, for they are not here to think but to feel, and become aware of their emotional core. The task seen through these symbols is in their building of emotions that needs to be clear, obvious, and full, so that their balance with the world is protected and safe.
Famous Birthdays on 17th of March
In 1919 Nat King Cole was born, an American singer, jazz pianist and one of the first African Americans to host a national television variety show. Unfortunately, his connection to the Moon was obviously tough, for he died of lung cancer aged 45.
In 1951 Kurt Russell was born, an American actor best known for his roles in Silkwood, Elvis and Stargate. As if opposed to the world of Pisces, he is a gun enthusiast, a hunter, and an FAA-licensed private pilot, who connected with his Moon through the humanitarian aviation organization Wings of Hope.
In 1964 Rob Lowe was born, an American actor who became a teen idol in the 1980s, staring in The Outsiders, Oxford Blues and About Last Night. He is also known for several sex scandals when recordings of his sex life became public and damaged his career.
Important Historical Events on 17th of March
1805 – With Napoleon (born on August 15th) as president, the Republic of Italy becomes the Kingdom of Italy, making him King.
1861 – The proclamation of the Kingdom of Italy.
1941 – The opening of the National Gallery of Art in Washington, D. C.
1950 – The creation of element 98 is announced at Berkeley, and it is named "californium".
1959 – The 14th Dalai Lama (born on July 6th) flees to India from Tibet.
1968 – More than 6,000 sheep are found dead because of the nerve gas testing in Skull Valley, Utah.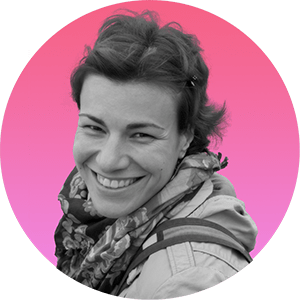 Iva Vucinic is a highly regarded professional astrologer & psychologist. Certified by the International Society for Astrological Research (ISAR CAP) and a graduate of Johannes Kepler Institute.
Iva is also an accomplished writer, with her work on astrology featured in major media outlets such as Yahoo, Daily Mail, Cosmopolitan, BuzzFeed, NBC ...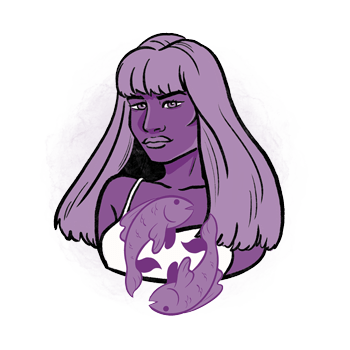 Additional Information
Pisces - traits, personality, dates, characteristics and astrological sign information.
Pisces Man - information and insights on the Pisces man.
Pisces Woman - information and insights on the Pisces woman.
Pisces Compatibility - the compatibility of Pisces with the other astrological signs in love, sex, relationships and life.
Pisces History - the history of Pisces and the stories behind it.
Pisces Symbol - images and interpretations of the Pisces symbol and ruler.
Zodiac Calendar - Discover what your date of birth tells about your character, motivation and purpose in life.