03/19 Birthday - Zodiac Information
March 19th Zodiac
Date: March 19th
Zodiac Sign: Pisces
Color: Orchid
In One Word: Faded
Shape: Wave
Strength: Talented
Weakness: Unfound
Most Compatible With: Scorpio

March 19th brings us closer to the beginning of spring, and represents that moment in the nighttime when it is impossible to stay awake. Too tired, even exhausted, and not even understanding why, people born on this date tend to have their energy stolen or faded and need to find it and return it to their child within.
March 19th Horoscope
SUN – NEPTUNE – (Pluto) – JUPITER
The Sun doesn't like to socialize whit Neptune in any planetary row, and this time it stands on its way towards expansion and wealth Jupiter represents. It is like the ocean that needs to be crossed by a person who feels like they are the Titanic itself, most of the time. These entities stand for an incredible talent that has yet to be found, but it is never obvious or seen by parents and their immediate family. It isn't easy to swim through all the challenges of such setting, especially with the Sun in Pisces, unwilling to show.
In the next step they grow and learn, and this is mostly the date that carries important lessons in lives born on it. Once they gather knowledge they will be able to preach, but the trick is to use it for their benefit instead and see how their position in life can be used in the material world that surrounds them.
Love and Emotions
Idealists and always on a mission to find something inspirational to bring passion into their lives, people born on March 19th approach love with a certain fire and idealism that makes anything possible. Multiple relationships are just as probable as one love of their lifetime, depending on their ability to recognize their "muse" in the world surrounding them. They need someone to inspire them, someone perfect in their own way, and while they might be quite realistic and rational, they will easily get lost in emotions forgetting their own personality and core when in love.
In search for some sort of mistake to fix and a problem to solve, they might choose partners that are out of reach and impossible to be with. If they do, it is important that they don't get too tied to the ideal and stay open for new options and other people embracing all emotions just as they are. Divine love is their goal and their final destination once they build enough empathy to base it on.
Purpose
The main goal of a person born on March 19th is to take responsibility for their own material life, and do something about everything that doesn't make them satisfied. Although it comes natural to them to actively do, they will accumulate fear through too many disappointments and could give up on some high aspirations just out of their need to accept that fate didn't want them to have what they wish for. Fortunately, fate is just there to show us how far from our destination we are, and to teach us what we need to change to reach for the stars.
What They Excel In
A person born on the 19th of March has a special talent they need to discover. If they seem to be asleep, unaware of their abilities and strengths, they probably never had a chance to manifest their true personality in the right way. Quite fragile in their ways, they are missionaries and artists, those who feel the collective and have the ability to bring it down to Earth, with a need to metabolize all sorts of toxic experiences only to become stronger and self-aware.
March 19th Birthday Gift
For any special occasion in lives of those born on the 19th of March, you can choose a piece of art or something connected to different ways of artistic expression, primarily music. They need to be reminded of the collective compassion and understanding flowing far beyond our rational understanding. The best way to heal their Soul is to approach them through things they have to share with everyone who can see or hear the same things in a similar way.
Positive Traits for March 19th Born
Idealists with a cause to follow, they are open, sensitive and emotional, willing to give everything they have to those in need. Inspirational and talented, there is nothing they cannot achieve if they only believe.
Negative Traits for March 19th Born
Lost, sad, depressed, they can be so preoccupied with their stiff ideals that they lose sight of their own priorities and passions. In an attempt to find peace, they easily turn to substance abuse.
Healing Crystal
The stone to elevate spirits in those born on March 19th while still keeping them grounded and in sync with their light within, is Himalayan gold quartz. It will aid them embrace their personal power and meet them with their true talents, bringing them closer to heavens and the upper realms that offer guidance. It is a crystal of powerful golden light that brings health and abundance, always pointing the right way and a direction to follow.
Sabian Symbol
The Sabian symbol for Pisces representatives born on March 19th of a year preceding a leap year:
"A Fertile Garden under the Full Moon Reveals a Variety of Full-Grown Vegetables"
The Sabian symbol for Pisces representatives born on March 19th of a leap year, and two years following it:
"Light Breaking into Many Colors as it Passes through a Prism"
The entire story of this date seems to be shown in diversity and multiple choices that flourish and develop best in some form of natural light. It is almost impossible to pick one direction with so much beauty in plain sight. We will see that the nature of people born on this date is just as diverse and beautiful, but has difficulty focusing and enduring through challenges that come along the way. They could be flaky, as if they know that everything has already been given to them, and they should never lose their inner truth on their path towards happiness and fulfillment.
Famous Birthdays on 19th of March
In 1955 Bruce Willis was born, a German American actor known best for his heroic roles in movies such as Die Hard, Color of Night, The Fifth element and Armageddon. In his tendency to unveil mysteries of Neptune, he was a private investigator before he started acting.
In 1964 Jake Weber was born, an English actor that starred in Dawn of the Dead, Meet Joe Black and the drama series Medium. Neptune in his planetary row manifested through parents who were both serious drug addicts, his mother dying from an overdose when he was only 8 and his father using him as a drug mule.
In 1969 Gary Jules was born, an American singer and songwriter who rose to fame together with Michael Andrews when they recorded the cover version of the song "Mad World". This pushed him into the world of music for the movie industry.
Important Historical Events on 19th of March
1279 – The Song dynasty is ended in China after a Mongol victory at the Battle of Yamen.
1649 – House of Lords abolished by an act passed by the House of Commons of England, declaring it "useless and dangerous".
1918 – Time zones are established by the U. S. Congress and daylight saving time is approved.
1931 – Legalization of gambling in Nevada.
1954 – The world record is set by Willie Mosconi (born on June 27th) by running 526 consecutive balls without a miss on a straight pool exhibition.
1962 – Bob Dylan releases his first album.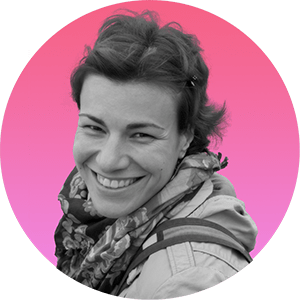 Iva Vucinic is a highly regarded professional astrologer & psychologist. Certified by the International Society for Astrological Research (ISAR CAP) and a graduate of Johannes Kepler Institute.
Iva is also an accomplished writer, with her work on astrology featured in major media outlets such as Yahoo, Daily Mail, Cosmopolitan, BuzzFeed, NBC ...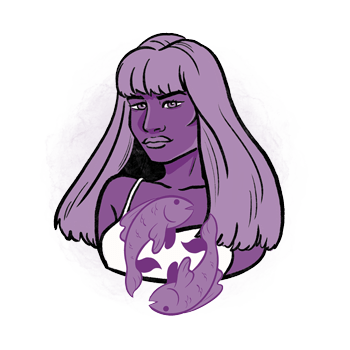 Additional Information
Pisces - traits, personality, dates, characteristics and astrological sign information.
Pisces Man - information and insights on the Pisces man.
Pisces Woman - information and insights on the Pisces woman.
Pisces Compatibility - the compatibility of Pisces with the other astrological signs in love, sex, relationships and life.
Pisces History - the history of Pisces and the stories behind it.
Pisces Symbol - images and interpretations of the Pisces symbol and ruler.
Zodiac Calendar - Discover what your date of birth tells about your character, motivation and purpose in life.