03/10 Birthday - Zodiac Information
March 10th Zodiac
Date: March 10th
Zodiac Sign: Pisces
Color: Atomic Tangerine
In One Word: Blessing
Shape: Dot
Strength: Change
Weakness: Dark
Most Compatible With: Virgo

A date such as March 10th speaks of things that won't stop until the truth is seen, accompanied by the strong pull of circumstance, magnetic relationships that stir up the inner emotional world, and questioning of who one is and where their talents lie. Everyone born on this date has an uneasy task to do something big but they won't be able to find what it is until they submit to change and start living their ultimate truth.
March 10th Horoscope
SUN – PLUTO – (Pluto) – JUPITER
The sign of Pisces always carries its set of convictions inside it that may or may not be realistic or good for a person nurturing them. This is seen in extremes in those born on March 10th as Pluto directs the flow of ego only for one to plunge deep and gather whatever might be found there, to swim out real, grounded and true. This is a signal for awakening and many losses are possible in this planetary row, depending on the amount of baggage an individual isn't ready to let go of in this lifetime. When change is embraced and the flow takes them where their mission lies, they are found and complete moving in a direction that gives them faith and brings them their gifts and blessings.
Love and Emotions
Looking for something that will last in their changeable lives, Pisces representatives born on the 10th of March tend to get tied to partners that give them a lot less than what would truly make them happy. Depending on their level of commitment to the cause of finding true love, they will make their search grand and important. Their passionate Sun is pushing them to search for their personal truth and deep, honest core. This will influence all their relationships and the way they approach challenges inside them.
It is possible that they will come to find that their love and romantic strivings need to be wider, Divine, and turn into love for the entire world. Once they find their mission, they often become preoccupied with healing the globe and all that is wrong with it, rather than search for their personal satisfaction. All matters of Self fade in the sign of Pisces, and the ego of those born on this date is meant to be transformed and dissolved until the essence is found.
Purpose
When speaking about purpose in lives of people born on March 10th, we reach a wall of acceptance that needs to be built in all situations in life. They have to come to terms with circumstances and difficulties, realizing where their responsibility lies and what they can do to change the unchangeable. It is the task and the ultimate test of faith driving them forwards, pushing them into new plans they need to conquer and finish with, and giving them strength of structure throughout their lifetime when their task is complete.
What They Excel In
People born on March 10th excel in everything that requires both depth and emotion, and this will make them great therapists and healers. They are advocates of the Earth and go well with shamanic knowledge and energies, combining best with animal spirits and energy work of any kind. Their main field of expertise will be wealth, material, spiritual, and any kind of realm that attracts them, this mostly depending on their personal chart.
March 10th Birthday Gift
When looking for a birthday gift for a person born on March 10th, try not to be superficial in your quest. Although they might be a fool for traditional or conservative presents, they are always in search for something to shake up their world. Sense their state of heart and do something that will truly change their lives. Buy them a voucher for regression therapy or a bioenergy healing, or take them to the underground club where they might feel like they can get lost. Whatever your choice, give it a darker shade to fulfill their emotional need, but try to hold on to things that will ultimately make them smile.
Positive Traits for March 10th Born
Deep, thorough, adaptable and ready to jump into risky and dangerous situations to help those in need, they might just be the saviors of the zodiac if they only knew where they are going in the first place.
Negative Traits for March 10th Born
Dark and depressed, their thoughts get the best of them. If they don't take action and do specific things when they are dissatisfied, circumstances catch up as if to punish them and remind them that there is no injustice in this world.
Healing Crystal
Although it might not be to their liking by color, actinolite is the stone that could boost all positive sides to the nature of a person born on March 10th. This is a crystal that will shield them, help them get rid of negativity, cleanse, and increase their self-esteem. This goes specifically for those who feel like they are in isolation of any kind. It will also get them in tune with nature and remind them of the awareness that we are all a part of one same whole.
Sabian Symbol
The Sabian symbol for Pisces representatives born on March 10th of a year preceding a leap year:
"A Master Instructing His Disciple"
The Sabian symbol for Pisces representatives born on March 10th of a leap year, and two years following it:
"A Table Set for an Evening Meal"
The combination of these Sabian symbols speaks of learning the details about the approach to social norms. In a way, they carry the hidden story of family and upbringing, as well as the status that comes with all things a person picked up while still a child. This table set defines the level of fineness and material wealth and in a way predefines the destiny of those born on this date until they learn something new and expand their horizons. We will see that they point out someone who rose higher from their ancestors and built something out of their common flows.
Famous Birthdays on 10th of March
In 1940 Chuck Norris was born, an American actor and martial artist, widely recognized as the "almighty" character, shown in absurd comics and jokes. Interestingly, he has written several books on Christianity and donated a lot of his wealth.
In 1957 Osama bin Laden was born, a Saudi Arabian terrorist that founded al-Qaeda. However dark, he was a man on a mission, led by strong beliefs that must have been sparked by the fact that his father died in a plane crash when an American pilot misjudged a landing, and that his brother died when he flew his plane into power lines.
In 1958 Sharon Stone was born, an American actress and former fashion model, best known for her roles in Basic Instinct and Casino. Her Pluto in a planetary row manifested through her public image (the Sun) as she became the sex symbol of the 90s.
Important Historical Events on 10th of March
298 – Roman Emperor Maximian makes his triumphal entry into Carthage.
1891 – An undertaker in Kansas patents the Strowger switch, leading to the automation of telephone circuit switching.
1959 – In Tibet, thousands of people surround the palace of Dalai Lama to prevent his removal.
1969 – James Earl Ray (born on March 10th) pleads guilty for the assassination of Martin Luther King, Jr. (born on January 15th)
1977 – Rings of Uranus are discovered.
2006 – The arrival of Mars Reconnaissance Orbiter at Mars.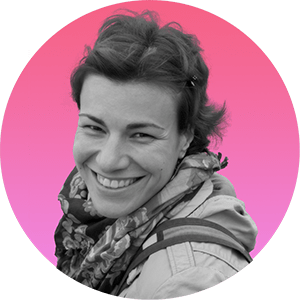 Iva Vucinic is a highly regarded professional astrologer & psychologist. Certified by the International Society for Astrological Research (ISAR CAP) and a graduate of Johannes Kepler Institute.
Iva is also an accomplished writer, with her work on astrology featured in major media outlets such as Yahoo, Daily Mail, Cosmopolitan, BuzzFeed, NBC ...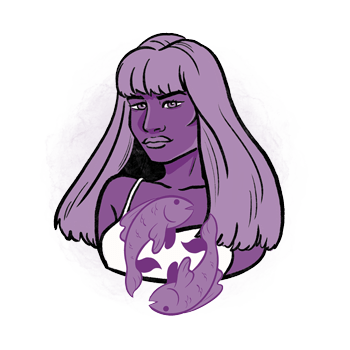 Additional Information
Pisces - traits, personality, dates, characteristics and astrological sign information.
Pisces Man - information and insights on the Pisces man.
Pisces Woman - information and insights on the Pisces woman.
Pisces Compatibility - the compatibility of Pisces with the other astrological signs in love, sex, relationships and life.
Pisces History - the history of Pisces and the stories behind it.
Pisces Symbol - images and interpretations of the Pisces symbol and ruler.
Zodiac Calendar - Discover what your date of birth tells about your character, motivation and purpose in life.