03/21 Birthday - Zodiac Information
March 21st Zodiac
Date: March 21st
Zodiac Sign: Pisces
Color: Tomato
In One Word: Unity
Shape: Circle
Strength: Awareness
Weakness: Inner Conflict
Most Compatible With: Libra

Marking the beginning of spring or the vernal equinox, March 21st is the date when the Sun moves on to the sign of Aries and ends its large one-year-cycle with its last glimpse on the sign of Pisces. This is the biggest move from one sign to another, simply because it shows the entire cycle finished and the moment when the zodiac itself comes alive. To understand its profound impact, we would have to understand that it is the point where the dream becomes reality and everything impossible is suddenly possible.
March 21st Horoscope
MOON – SUN – (Pluto) – JUPITER
Although the Moon and the Sun normally represent our parents with their positive and negative traits, in the case of those born on March 21st, they seem to be connected by hope and a shared direction that gives a person something to live for. Two lights in this row speak of two different approaches, one giving, creative and active, and the other accepting, evoking and passive. The story of masculine and feminine burns in their world and teaches them what they need to reflect and what comes from their own inner fire. Just like the change of the signs from feminine, hidden and passive to masculine, open and active occurs, their life story will develop through parental figures they reflect on within.
Love and Emotions
The entire meaning of life is packed in love and emotions for those born on March 21st and while they might seem to be these innovative spirits filled with rational strivings, they are in fact on the search for inspiration and love. Quick to jump to conclusions, they will be both the conquerors and those conquered, and won't have a clear image of the partner standing in front of them until they slow down to create true intimacy.
The excitement of their own inner transition could guide them through repetitive bonds that reflect problems from their primal home. It is imperative for them to separate the image of their partner from everyone else they got to know, so they can approach them with enough curiosity and openness to truly meet their individuality and their core. Strong bonds will be created only when they find their equal and someone to form true and deep intimacy with.
Purpose
The main directive a person born on the 21st of March is guided by is balance. With Venus as the point they strive for, they are on a mission to find love, harmony, and the sensual satisfaction that will help them create what they truly need in life. Considering their planetary row, this isn't an easy task to resolve, but it is a truly empowering one. Healing the relationship between their parents, they will realize their own worth and find a way to balance out their personality standing by someone they love.
What They Excel In
To discover what each person born on March 21st excels in, we have to look into their family tree and search for our answers. Although their story is special and new, they are dependent on the foundation they get and have to clear up with ties to the past as their life progresses. They will be very good mediators in any job they take on, and have a talent for teamwork seeing all of its benefits. Once they realize that they are in fact self-sufficient in every way, they will turn to painting or music, and could become truly remarkable artists.
March 21st Birthday Gift
To bring out the smile on the face of someone born on March 21st, you need to think about a way to employ their senses. Their gift should be something to look at, something to smell or touch, and give them the satisfaction they need to hold on to every day. Consider a perfume or something made out of natural materials, soft and cuddly or rough and sparking curiosity. They will feel good about preserving planet Earth and keeping their body free from artificial and synthetic materials.
Positive Traits for March 21st Born
Adult, different, but well incorporated in their circles, they are taught to be the balancing point in any relationship. Bringing out the good in others, a strong pillar of support and bravery, their actions can become miracles if they nurture strong faith in things they do.
Negative Traits for March 21st Born
Torn between two different extremes, approaches, or stories, they might get lost and unsure who to trust. Needy and thinking about issues that are too big, their insecurities easily come to surface if they don't have the right system of support.
Healing Crystal
Peach aventurine is an excellent stone for a person born on the 21st of March, for it will increase their self-confidence and their optimism, while at the same time balancing their sacral chakra and helping them build a healthy feeling of value and love for their body. It will enhance their creativity and boost their ability to lead, putting focus on action that needs to be taken and moving them into a new direction they need to take when their strong foundation is set.
Sabian Symbol
The Sabian symbol for Pisces representatives born on March 21st of a year preceding a leap year:
"A Majestic Rock Formation Resembling a Face Is Idealized By a Boy Who Takes It as His Ideal of Greatness, and As He Grows Up, Begins To Look Like It"
The Sabian symbol for Aries representatives born on March 21st of a leap year, and two years following it:
"A Woman Just Risen From the Sea; a Seal Is Embracing Her"
The powerful story of materialization and physical touch is held in these Sabian symbols. Both of them have something to tell about the transition from the realm ruled by Neptune into the one that is presented by Mars and our first chakra. From a dreamland, we get our circumstance and from our faith, our destiny. This is a tale of awakening and people born on this date were chosen to be the ones to wake up and do something specific, real, and with a passion that guides them without boundaries. It is their touch with Nature that makes everything special and this should always be kept in mind.
Famous Birthdays on 21st of March
In 1904 Forrest Mars, Sr. was born, an American candy maker who created M&M's, Milky Way and a Mars bar. His parents divorced when he was still a child, and his career truly took a turn only after he reunited with his father.
In 1958 Gary Oldman was born, an English actor, author and musician, known for many big roles including that of Sirius Black in the Harry Potter series. His father was an alcoholic who left the family early on, and only later he discovered details about his life and things they had in common.
In 1962 Matthew Broderick was born, an American actor that starred in Ferris Bueller's Day Off and The Producers. The marriage of his parents didn't fall apart, and he turned out to be one of the rare Hollywood actors who married only once, to Sarah Jessica Parker.
Important Historical Events on 21st of March
1844 – The Baháí calendar starts.
1925 – Teaching about human evolution is prohibited in Tennessee.
1928 – The Medal of Honor is given to Charles Lindberg (born on February 4th) for the first solo trans-Atlantic flight.
1952 – The first rock and roll concert is held in Cleveland, Ohio.
1970 – Joseph Alioto (born on February 12th) proclaims the first Earth Day.
2006 – Twitter is founded.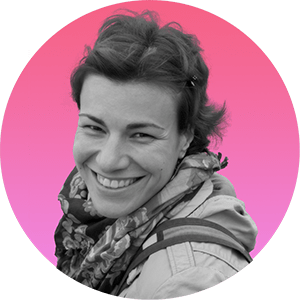 Iva Vucinic is a highly regarded professional astrologer & psychologist. Certified by the International Society for Astrological Research (ISAR CAP) and a graduate of Johannes Kepler Institute.
Iva is also an accomplished writer, with her work on astrology featured in major media outlets such as Yahoo, Daily Mail, Cosmopolitan, BuzzFeed, NBC ...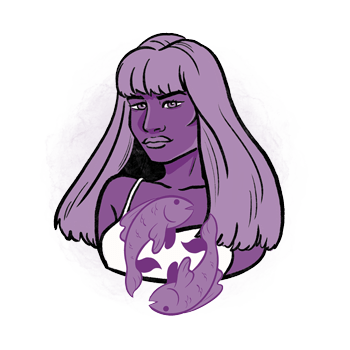 Additional Information
Pisces - traits, personality, dates, characteristics and astrological sign information.
Pisces Man - information and insights on the Pisces man.
Pisces Woman - information and insights on the Pisces woman.
Pisces Compatibility - the compatibility of Pisces with the other astrological signs in love, sex, relationships and life.
Pisces History - the history of Pisces and the stories behind it.
Pisces Symbol - images and interpretations of the Pisces symbol and ruler.
Zodiac Calendar - Discover what your date of birth tells about your character, motivation and purpose in life.