03/12 Birthday - Zodiac Information
March 12th Zodiac
Date: March 12th
Zodiac Sign: Pisces
Color: Isabelline
In One Word: Guidance
Shape: Three Randomly Placed Dots Connected with a Line
Strength: Closeness of Heart
Weakness: Distances
Most Compatible With: Virgo

March 12th has a special sense of mystery to it that often leaves very little room for thinking, meditation, relaxation, and breathing. It is the date of adventurous challenge that could quench the need they carry in their heart because their passion and need for width took over. It takes people away from home only to return them when their mission is complete, and guides them through the strangest of paths only to help them express their true creative personality.
March 12th Horoscope
SUN – MOON – (Pluto) – JUPITER
The masculine and the feminine are kind of distant in this row, even though they seem to stand side by side. Depending on the level of closeness their parents shared, people born on the 12th of March can develop an incredible ability to listen and compassionately approach any problem of another person. They carry a deeply rooted need and a talent for relating, no matter their gender, and they need to develop it and use it, learning how to live their romantic or other visions in the real world that surrounds them.
Love and Emotions
With their mission in this lifetime specifically tied to matters of love, we must understand that the physical world is their pool of balance that they often don't understand for years. As they start creating a fragile balance between their own inner feminine and masculine qualities, they start noticing when they need to take action and when they should wait for things to fall into their lap or simply pass them by. Always swaying from one side to the other, they could choose partners very different in nature, from them and from each other, until they find the right person to be with.
Many of them will create a happy home and live a life of love they desire, for this is their priority. Still, they always have to stay alert and in search for their own role in any situation, careful not to give the other person too much power or take it away out of pure habit. Clear boundaries are the foundation of any healthy relationship in their life, and strong emotions will easily push them out of balance and into symbiotic bonds that might take away their power, self-worth or confidence. If they remain in touch with themselves no matter what they see as a reflection in front of them, they are set for a lifetime of love and devotion they seek.
Purpose
When all of their digits combine, Pisces representatives born on the 12th of March have a story of Venus to tell, as if their entire life is the search for balance, usually manifested through significant romances and relationships. They are literally on a quest for love, pleasure and satisfaction, through their bond with another human, with God, or with themselves. This helps them get more and more beautiful over time, as their life gains color and triggers the best of their senses and the state of self-worth.
What They Excel In
A person born on March 12th has an eye for all sorts of mysteries and understands people quite well. This is what makes them great detectives and investigators, but it won't be the calling they choose too often. It is the power of connecting to others that intrigues them and they will excel in anything in the right environment, being the exact person everyone wants in their team. Fun and in search for their grounding, they are good with individuals who have problems and very often become healers and mentors out of their need to give their own experience and understanding to those in need.
March 12th Birthday Gift
A birthday gift for anyone born on the 12th of March may be something for their home that lifts up their spirits and shows color and dedication. They will enjoy a trinket that is bright and flowery, childish and different from the bunch. Choose smiley faces and things that make them happy, however small or insignificant they may seem. They want to feel close and intimate, respected for their childish glow, while at the same time at an appropriate distance of heart to feel safe and secure.
Positive Traits for March 12th Born
Wide and different, they are the connecting glue of relationships among humans and stand for great mediators. They understand needs of those around them and have a big Soul that is here to love and create.
Negative Traits for March 12th Born
Torn between extremes, out of balance and lacking moderation, they are in search for someone to set them straight and fix them, as if they cannot fix their faults and mistakes themselves.
Healing Crystal
Variscite is an excellent stone for everyone born on the 12th of March, as it brings joyous feelings into their lives and reminds them of their child within. It supports digging through past experiences and past lives, shining a light on matters that hold them back. This crystal is often used for people with disabilities or those who take care of them. It has the power to mend the places in our bodies and Soul that were broken and need to be "glued up", leading us to acceptance of what cannot be changed.
Sabian Symbol
The Sabian symbol for Pisces representatives born on March 12th of a year preceding a leap year:
"Under the Watchful Eye of a Chinese Servant, a Girl Fondles a Little White Lamb"
The Sabian symbol for Pisces representatives born on March 12th of a leap year, and two years following it:
"A Prophet Carrying Tablets of the New Law is Walking Down the Slopes of Mount Sinai"
These two symbols mainly speak about grounding and this will be seen through this little girl's contact (through physical touch) with an animal, and the fact that a prophet is walking down the mountain to bring the tablets into the rest of humanity, down to Earth. It is a powerful message of connecting to the ground, the physical realm, the collective, and the approach that our instinctive, childish and Divine natures share.
Famous Birthdays on 12th of March
In 1685 George Berkeley was born, an Irish philosopher who significantly advanced the theory of "immaterialism". Interestingly, although the main pull of this date turns a person to their grounding and connection to the material plane, he is known for his contribution to a theory that material substance is just a gathering of ideas in our minds.
In 1946 Liza Minnelli was born, an American actress, singer and dancer, recognized by her energetic stage presence and a powerful voice. Her parents named her after Ira Gershwin's song "Liza (All the Clouds'll Roll Away)".
In 1968 Aaron Eckhart was born, an American actor, starring in In the Company of Men, Possession, Nurse Betty, Erin Brockovich and Thank You for Smoking. Through hypnosis, he quit drinking and smoking, turning to a more productive and healthy lifestyle.
Important Historical Events on 12th of March
1881 – The debut of Andrew Watson (born on May 24th) as the first black international football player and captain.
1894 – The first time that Coca Cola is bottled and sold.
1912 – The foundation of the Girl Guides (renamed later to Girl Scouts of the USA).
1918 – Russia gets a new capital – Moscow, taking over the role that Saint Petersburg held for 215 years.
1994 – The first female priests are ordained by the Church of England.
2011 – The explosion of the Fukushima Daiichi Nuclear Power Plant reactor.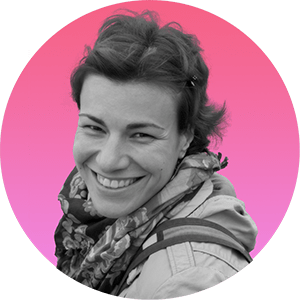 Iva Vucinic is a highly regarded professional astrologer & psychologist. Certified by the International Society for Astrological Research (ISAR CAP) and a graduate of Johannes Kepler Institute.
Iva is also an accomplished writer, with her work on astrology featured in major media outlets such as Yahoo, Daily Mail, Cosmopolitan, BuzzFeed, NBC ...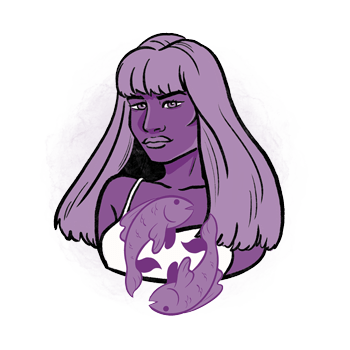 Additional Information
Pisces - traits, personality, dates, characteristics and astrological sign information.
Pisces Man - information and insights on the Pisces man.
Pisces Woman - information and insights on the Pisces woman.
Pisces Compatibility - the compatibility of Pisces with the other astrological signs in love, sex, relationships and life.
Pisces History - the history of Pisces and the stories behind it.
Pisces Symbol - images and interpretations of the Pisces symbol and ruler.
Zodiac Calendar - Discover what your date of birth tells about your character, motivation and purpose in life.