03/02 Birthday - Zodiac Information
March 2nd Zodiac
Date: March 2nd
Zodiac Sign: Pisces
Color: Orchid
In One Word: Evolution
Shape: Semi-Circle
Strength: Width of Perception
Weakness: Naïve
Most Compatible With: Taurus

The 2nd of March is the follow-up of the dream leaders born on the first of the month, and this gives them the ability to reflect on other people's visions and bring them to life. They are givers willing to do anything for those they care for, and strong faith is what guides them towards self-recognition. As they learn to communicate with clarity and realism, their relationships become more solid and true, and their efforts to share returned in the right amount.
March 2nd Horoscope
(Pluto) – MOON – (Pluto) – JUPITER
The Moon and Jupiter always speak of expansion of the Soul and the way one person is to grow in this lifetime through emotional experiences. Everyone born on the 2nd of March has an obvious task to give as much love as humanly possible, and this often pushes them to become healers, teachers, and leaders of all sorts, as well as philosophers that entertain the masses and orators with a special story to share. While their Sun sign of Pisces is always in a powerful connection with their state of faith, it is what they feel in their Soul that becomes the truth and their mind has very little to do with that. Emotion guides them and stands as the beam of light and hope to show them where their path should lead.
Love and Emotions
Hearts of those born on the 2nd of March are large and filled with love, and as much as this makes them wonderful in all relationships they choose to have, it also makes them demanding and hard to follow. They often fail to realize that the more they give, the more they indebt those around them, and it becomes difficult for those close to their heart to give something back and make up for the energy that they selflessly gave away.
To find love in their lifetime, they have to be prepared to listen and give only as much as the other person is ready to receive and reciprocate. Once they feel this special balance, they can find someone to build true intimacy with in time and through constant communication and bonding. Children enrich their emotional world greatly, putting them in new fulfilling roles when they form a family. Parenting will give their life meaning as they find themselves in roles that support their need to give everything they have in one direction, never expecting anything in return.
Purpose
With their purpose in life seen through Mercury, we are convinced that the story of humans as a race is held in this date. They feel the need to express their inner core in any possible way, and this will provoke them to talk, write, and try themselves out in all sorts of artistic expressions. They have a message to share, something to show to the world, and a lot to say on matters of tenderness, self-acceptance and love. When they find a way to communicate about things held in their Soul, they start living their true purpose.
What They Excel In
Individuals born on March 2nd need to do something for the world and humans in it, as soon as they do something about their own emotional states. Scars unhealed will stand in their way but when they deal, they become philanthropists, healers, and teachers that guide and give direction to everyone lost, depressed, or misguided in any way. As they develop their ability to put emotions into words that are specific enough to be heard, their oratory skills become incredibly powerful and could lead many in a new direction in life.
March 2nd Birthday Gift
It is really easy to make a person born on March 2nd happy. In time, they will discover their love for information, and books of all sorts become a good choice as they grow older. They want something to learn from and learn about, something to widen their horizons and take them to new places. Buy something for their home that will remind them of distances and the world, a map, globe, or an atlas, to give them perspective and shift their view to larger matters.
Positive Traits for March 2nd Born
Giving, filled with love and compassion, messengers among those who understand pathways of fallen Mercury, they are open, emotional healers that wish to make the world a better place.
Negative Traits for March 2nd Born
Unaware of the response they get for their efforts, prone to self-pity and analysis when too many disappointments come their way. Their directive emotional nature needs to be held under control until they get a response that is adequate for the energy they give.
Healing Crystal
An excellent stone to empower the strength of communication in those born on March 2nd is chrysocolla. It is a crystal that is supportive of verbal expression and helps the choice of words that will aid emotional healing in others. It brings the loving energy of the heart through the throat chakra, so that love is shared through words and heart-felt communication. This crystal is extremely good for those teaching about anything from the spiritual realm, such as healing or meditation classes.
Sabian Symbol
The Sabian symbol for Pisces representatives born on March 2nd of a year preceding a leap year:
"Men Travelling a Narrow Path, Seeking Illumination"
The Sabian symbol for Pisces representatives born on March 2nd of a leap year, and two years following it:
"In the Sanctuary of an Occult Brotherhood, Newly Initiated Members are Being Examined and their Character Tested"
Both of these symbols carry the stories of men and masculine figures that serve as guidance of faith, create brotherhoods, and embark on missions. It is truly interesting to notice that the planetary row speaks primarily of the feminine within, and the potential hidden in the emotional world and one's heart. To connect the two, one needs to stay in touch with their most intimate part of human nature and realize that the Soul has no gender and no fear when met with the grand Universe.
Famous Birthdays on 2nd of March
In 1904 Dr. Seuss was born, an American writer and poet best known as an author of children's books such as If I Ran the Zoo and Green Eggs and Ham. His birthday has been adopted as the annual date for the National Read across America day.
In 1962 Jon Bon Jovi was born, an American singer, songwriter, guitarist and actor. Apart from his obvious musical and singing expression that left its mark, he founded The Jon Bon Jovi Soul Foundation to combat issues that force families and individuals into economic despair.
In 1968 Daniel Craig was born, an English actor and producer, one of those who played the part of the secret agent James Bond. Apart from his acting career, he is involved multiple charities.
Important Historical Events on 2nd of March
1717 – The first ballet performed in England becomes The Loves of Mars and Venus.
1791 – Semaphore machine is unveiled in Paris, speeding up long-distance communication.
1903 – The first hotel exclusively for women is opened in New York City and named Martha Washington Hotel.
1937 – The film King Kong has its opening night.
1983 – The first release of compact discs and players in the US and other markets.
1998 – It is discovered that Jupiter's moon Europa has a liquid ocean under a thick crust of ice.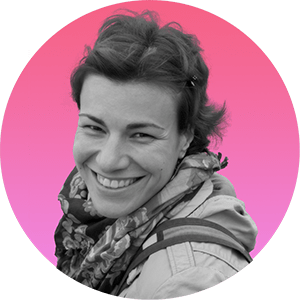 Iva Vucinic is a highly regarded professional astrologer & psychologist. Certified by the International Society for Astrological Research (ISAR CAP) and a graduate of Johannes Kepler Institute.
Iva is also an accomplished writer, with her work on astrology featured in major media outlets such as Yahoo, Daily Mail, Cosmopolitan, BuzzFeed, NBC ...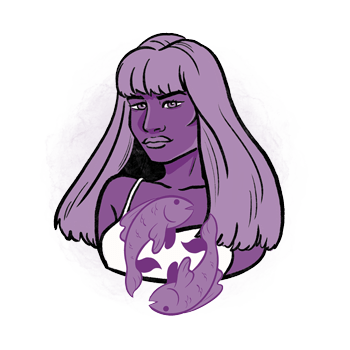 Additional Information
Pisces - traits, personality, dates, characteristics and astrological sign information.
Pisces Man - information and insights on the Pisces man.
Pisces Woman - information and insights on the Pisces woman.
Pisces Compatibility - the compatibility of Pisces with the other astrological signs in love, sex, relationships and life.
Pisces History - the history of Pisces and the stories behind it.
Pisces Symbol - images and interpretations of the Pisces symbol and ruler.
Zodiac Calendar - Discover what your date of birth tells about your character, motivation and purpose in life.