09/10 Birthday - Zodiac Information
September 10th Zodiac
Date: September 10th
Zodiac Sign: Virgo
Color: Turkey Red
In One Word: Undoubtedly
Shape: Dot
Strength: Depth
Weakness: Dismissive
Most Compatible With: Scorpio

The strength of September 10th lies in the ability to change and shift the darkest and most pointless of circumstance to give them pure meaning and bring out life. All colors of the world may be found in this date, once its dark shades and shadows are accepted with full compassion and confidence. This is a date of diverse personalities that make no compromise in the long run, and lessons of life here are given in terms of finding middle ground that satisfies everyone involved.
September 10th Horoscope
SUN – PLUTO – (Pluto) – NEPTUNE
The tunnel that this Sun needs to go through to reach the higher truth can get quite dark for those born on September 10th. This is exactly what gives these individuals intense focus, incredible physical and emotional strength, and purity of attitudes that others cannot shake when the foundation has been set and their roots are deep enough to keep them stable. They are to change and turn, and their personality needs to be honestly expressed without any intent to reach for any impure positions of power, cleansed of strivings of ancestors and brought to the point of clarity of Self and one's authentic emotional nature.
With the Sun and Pluto standing together again in their second planetary row, we can see how important it is to find that dot of truth in the middle of their Sun. The core and the solution to any problem in lives of these individuals is found in unity of one, and only one decision. Nothing can stand in their way once they reach the understanding deep in their Soul, but up to this point, they could be deeply shaken and influenced by egos and disrespect of people who don't really have enough self-respect to lead the way, to begin with.
Love and Emotions
Extremely passionate but also in a constant attempt to be rational about their emotional choices, those born on the 10th of September get pulled into bonds they don't expect and often choose partners only to finish unfinished business of ego with. It is quite typical for their love stories to be sexual, magnetic, and manipulative in some way, and the force of their own personality is to be built and strengthened through time, through relationships that simply cannot be avoided.
They often get dismissive of other people's ways, and this is exactly when Pluto kicks in by its inevitable law, connecting them with partners and lovers who stand as pure representations of what they tried to dismiss. It is imperative that they find their inner truth before trying to find it in anyone else, and as they do, they become dedicated partners for life, willing to live and die beside their loved one in clean, honest, and impeccable relations that can make them vulnerable, but with their faith and dedication never shaken.
Purpose
The purpose in lives of Virgos born on September 10th seems to be to become themselves. Their authentic nature is supposed to shine, and time only makes them stronger in their intent to be exactly who they are. They are to give up on compromise that makes them weak, set free from relationships that take away their energy, and become fully aware of the creative light they carry within when they are playful and in touch with their pure inner child.
What They Excel In
A person born on September 10th is good in all sorts of exploration. This makes them good scientists, nuclear physicists, archaeologists, psychologists, palm readers and ghost whisperers, but also successful gold diggers and bankers that give credit to all those in need. The positive outcome of their nature shines when they work on their own personality and grow, learning how to help others heal through conventional or not so conventional methods that resonate with the true power of their mind.
September 10th Birthday Gift
A birthday gift for someone born on the 10th of September might be a bit hard to find, since their intense nature is often overlooked due to their ability to communicate their way out of any ordeal. If you are to push their buttons and truly get them something that will move their heart, you must follow the feel, find things that look and smell like them, and choose something with deep meaning to be treasured. If not, you can always buy them a science book or a new study on the occult or discovering shadows of Self and secrets that our planet offers to those who can see.
Positive Traits for September 10th Born
Deep, intelligent and extremely powerful, they are focused and dedicated to the higher truth and find change satisfying, without fear of what tomorrow might bring. They bring order to large things in lives of people around them and announce change everywhere they go.
Negative Traits for September 10th Born
Obsessive, possessive and jealous, they can get dismissive of other people's ways and unwilling to recognize their own shadows while judging others. When bruised, they may become vindictive or manipulative.
Healing Crystal
An excellent stone for those born on September 10th and their entire process of change and development of crystal clear personality is astrophyllite. It is a stone that aids them illuminate their true inner Self and find the direction to follow on their path to self-discovery. This crystal is energetically potent and assists transformation, allowing one to recognize things that need to be let go of while finding forgiveness for all past personal choices, choices of others, and choices of ancestors that float in the invisible energetic spaces.
Sabian Symbol
The Sabian symbol for Virgo representatives born on September 10th in a year preceding a leap year:
"A Volcanic Eruption"
The Sabian symbol for Virgo representatives born on September 10th in a leap year and two years following it:
"An Ouija Board"
From destructive forces of nature to the power of communicating with the world of the dead, this date carries great forces and great dangers in its setting. Things shouldn't be bottled up or hidden too far from oneself, for individuals born at this time tend to get lost in self-expression that isn't governed by peace of mind and heart. This is exactly why it is so important to learn to communicate with "other worlds" and things carried in deepest emotional realms, so they can grow and reshape into people they were always meant to be without destructive forces taking over.
Famous Birthdays on 10th of September
In 1801 Marie Laveau was born, an American voodoo practitioner known by her "voodoo queen" reputation. Although her work and history remain unclear, she supposedly had a snake she named Zombi after an African god.
In 1960 Colin Firth was born, an Academy Award winning English actor known for his roles in The King's Speech, Bridget Jones's Diary and Love Actually. He has campaigned on issues of refugees' rights, asylum seekers and the environment and commissioned a co-authored scientific paper regarding different brain structures in people of different political orientations.
In 1968 Guy Ritchie was born, an English director and screenwriter, recognized for movies Lock, Stock and Two Smoking Barrels and Snatch. He has a black belt in Shotokan, Judo and Brazilian Jiu-Jitsu and was married to Madonna (born on August 16th) for eight years.
Important Historical Events on 10th of September
1858 – Asteroid 55 Pandora is discovered.
1936 – World's first individual Motorcycle Speedway Championship is held in England.
1960 – Abebe Bikila (born on August 7th) becomes the first sub-Saharan African to win a gold medal in the Olympics, winning the marathon in bare feet.
1974 – Guinea-Bissau becomes independent from Portugal.
1977 – The last person is executed by guillotine in France.
2008 – At CERN, the biggest scientific experiment ever, the Large Hadron Collider, is powered up.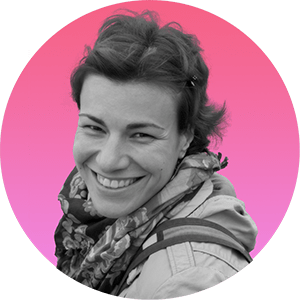 Iva Vucinic is a highly regarded professional astrologer & psychologist. Certified by the International Society for Astrological Research (ISAR CAP) and a graduate of Johannes Kepler Institute.
Iva is also an accomplished writer, with her work on astrology featured in major media outlets such as Yahoo, Daily Mail, Cosmopolitan, BuzzFeed, NBC ...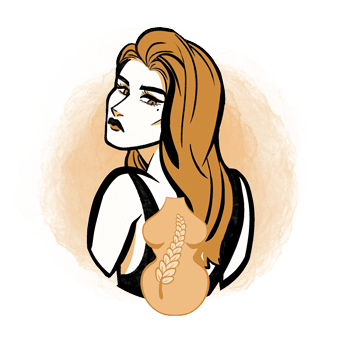 Additional Information
Virgo - traits, personality, dates, characteristics and astrological sign information.
Virgo Man - information and insights on the Virgo man.
Virgo Woman - information and insights on the Virgo woman.
Virgo Compatibility - the compatibility of Virgo with the other astrological signs in love, sex, relationships and life.
Virgo History - the history of Virgo and the stories behind it.
Virgo Symbol - images and interpretations of the Virgo symbol and ruler.
Zodiac Calendar - Discover what your date of birth tells about your character, motivation and purpose in life.