09/20 Birthday - Zodiac Information
September 20th Zodiac
Date: September 20th
Zodiac Sign: Virgo
Color: Mountbatten Pink
In One Word: Sadness
Shape: Star
Strength: Deep Feelings
Weakness: Self-Pity
Most Compatible With: Taurus

September 20th brings us closer to the core of our authenticity facing us with our shadows and darkness of the heart. Although this may seem quite depressing for those born at this time, it is a blessing in disguise, for they are closer to the understanding of magic in the world than the rest of us. The depth of emotion is the most important tool that can be used for incredible insights and these individuals are to learn how to forgive others and themselves in this lifetime.
September 20th Horoscope
MOON – PLUTO – (Pluto) – NEPTUNE
This isn't an easy position for the Moon and while September 20th might bring promise of many emotional satisfactions and laughter coming after the storm, it isn't an easy date to deal with. A lot of depth is required in relating if those born at this time are to learn about the balance of giving and receiving love, and they easily fall into the role of a victim on their way to get there. Family and their upbringing might be difficult, their relationship with their mother distant or lacking, and they might turn to solitude if they don't build enough trust for the outer world while they grow up. The beauty of this contact of planets is found in the intensity of laughter, joy and life itself once dark matters are cleared and the soul regenerates from painful experiences.
The conflict of egos goes a long way and battles found between their personality and that of their authority figures may leave them emotionally bruised and separated from their real cause. The will have a hard time forgiving those who are in the position of power if they abuse it and need to find some sort of a middle ground with them, understanding their position on a level it truly takes. They should never degrade themselves or their abilities, and bravery is necessary to fulfill their needs staying open for others.
Love and Emotions
Emotional world of Virgos born on September 20th is intense. Although their Sun sign dictates a certain rationality and a practical approach to life, they won't be able to outrun their feelings, and this will typically get them into romances and relationships that remind them how fragile they are. With enough tenderness for their own needs, they could find the right partner to share their world with at a young age, getting tied for life with their one true love. However, challenges of their deep shadows and feelings that hold them back might block them on this path and put tasks there to be resolved before they can truly find the right amount of love and tenderness within.
Called on to connect, they will rarely stay alone for a long time, except in the case when they have been bruised and need time to regenerate and forgive. When they let their hearts flow and recognize the strength and the magic found in their childish joy, they become open and willing to accept all that is sent their way, easily finding someone true to create a healthy bond with.
Purpose
It is the purpose in lives of individuals born on September 20th to find the strength to be gentle, forgive, and move on from harsh turns in their life and losses they have had to encounter. They are in touch with their pain and need to move through it to pass on to the other side, seeing the future clearly and bringing their visions to life. Their intent is to find love, a pure way to connect with another human being, in a story of higher love, compassion and understanding.
What They Excel In
People born on the 20th of September are excellent psychologists and healers, in touch with the pain of the world and their ancestors. They are someone you wish to be around in critical times, and this could put them in positions of high responsibility over time. They are focused and dedicated, extremely deep in their assessments of character and other people's emotional limitations, which makes them great profilers, detectives, politicians or magicians who entertain the masses in unusual ways.
September 20th Birthday Gift
A person born on September 20th is curious to learn about things that cannot be seen or touched. They need higher knowledge, something to show them the way and help them with emotions that are dismissed by other people in their life. To choose the right gift for them, it is best to move out of practical zones, and into realms of the occult, strange, or what they are willing to accept in the current positioning in their lives. They need something to cleanse their body and their emotional world, so they can regenerate fully and they could use anything from a healing crystal to detox treatments of all sorts.
Positive Traits for September 20th Born
Deeply emotional and respectful of other people's pain, they are someone to rely on in the time of crisis and a person to stand by your side in the darkest of times. They are highly aware and ready to help others heal their wounds.
Negative Traits for September 20th Born
Dark, closed for relating, vindictive and obsessive, they become truly difficult with their shadows shoved under the rug. Too many dualities they see in the world could distance them from the rest of human kind and make them destructive towards others or themselves.
Healing Crystal
Jet stone is a very good choice for those born on September 20th, known as the stone of protection and deep cleansing of one's aura from any toxic influences. Healing traumas and purifying energies that got stuck, it will get them in touch with the emotional flow they need to follow instead of staying stuck in one place that doesn't make them happy. Traditionally, this crystal has been used to alleviate grief and help one find a safe place inside their heart where pure faith is restored, and the purpose of all experiences found.
Sabian Symbol
The Sabian symbol for Virgo representatives born on September 20th in every year that isn't a leap year:
"A Group of Aristocratic Ladies Meet Ceremonially at a Court's Function"
The Sabian symbol for Virgo representatives born on September 20th in a leap year:
"A Baldheaded Man Who Has Seized Power"
These two symbols speak about positions of power, but they also point out the discrepancy of the utter feminine with the utter masculine and show who is to lead and who is to follow. This has little to do with the gender of a person born on this date. It is more of a pointer to inner energies that lead to fun activities and personal power. One should be careful to balance out their true heritage and their bloodline to be dignified enough to deserve what is seized.
Famous Birthdays on 20th of September
In 1934 Sophia Loren was born, an Italian actress and the first actress to win an Academy Award for a foreign-language performance. She is an illegitimate child born out of wedlock and she met with her father only three times.
In 1956 Gary Cole was born, an American actor who starred in series The Good Wife and Chicago Fire, and appeared in movies Office Space, Talladega Nights and others. He studied theater as a classmate of future actors Laurie Metcalf (born on June 16th) and John Malkovich (born on December 9th).
In 1967 Kristen Johnston was born, an American actress known for her roles in series 3rd Rock from the Sun and The Exes, as well appearing as Wilma Flintstone in The Flintstones. She wrote a biography where she discusses an addiction to alcohol and pills that began when she was in high school.
Important Historical Events on 20th of September
1519 – On his mission to circumnavigate the world, Ferdinand Magellan sets sails.
1893 – The first American-made gasoline-powered car is tested on the road.
1946 – Delayed due to WWII, the first Cannes Film Festival is held being seven years late.
1971 – The first time that a known hurricane crosses from the Atlantic Ocean into the Pacific.
1977 – The admittance of Vietnam into United Nations.
2011 – The first time that the U. S. military allows gay men and women to serve.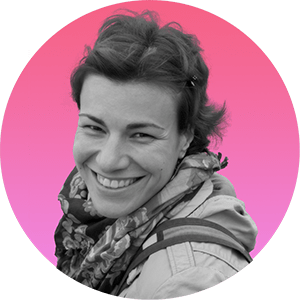 Iva Vucinic is a highly regarded professional astrologer & psychologist. Certified by the International Society for Astrological Research (ISAR CAP) and a graduate of Johannes Kepler Institute.
Iva is also an accomplished writer, with her work on astrology featured in major media outlets such as Yahoo, Daily Mail, Cosmopolitan, BuzzFeed, NBC ...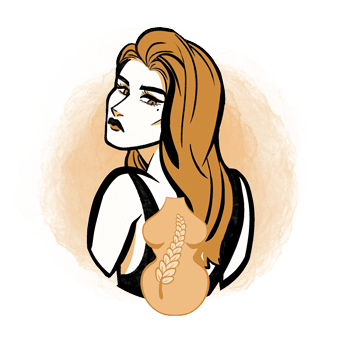 Additional Information
Virgo - traits, personality, dates, characteristics and astrological sign information.
Virgo Man - information and insights on the Virgo man.
Virgo Woman - information and insights on the Virgo woman.
Virgo Compatibility - the compatibility of Virgo with the other astrological signs in love, sex, relationships and life.
Virgo History - the history of Virgo and the stories behind it.
Virgo Symbol - images and interpretations of the Virgo symbol and ruler.
Zodiac Calendar - Discover what your date of birth tells about your character, motivation and purpose in life.