09/01 Birthday - Zodiac Information
September 1st Zodiac
Date: September 1st
Zodiac Sign: Virgo
Color: Tea Rose
In One Word: Metabolize
Shape: Trident
Strength: Idealism
Weakness: Lost
Most Compatible With: Taurus

September 1st is a date that carries a new beginning when it is already clear that all things end. Mixed signals of this moment in time are somewhat strange but tend to give a special sense of peace that allows one to move with the flow without fear of outcomes and consequences. Still, people born on this date have their Sun in Virgo and this makes them cautious and hesitant until they learn that there is something much larger than their ego to rule their fate and all circumstances that arise.
September 1st Horoscope
(Pluto) – SUN – (Pluto) – NEPTUNE
Sun is always challenged by Neptune, speaking of toxins that cannot be metabolized easily and all those things that taint the clarity of one's vision. With this in mind, we can be sure that those born on September 1st have a task to embrace much larger forces than their own, and their intelligent and rational approach to things in life often keeps them away from dreamy ideals they carry in their hearts. They are idealists with both feet on the ground, that sometimes get lost trying to be more rational than they really need to be. It is important for them to follow the beat of their heart to have something large enough to strive for.
A deep change of their approach to personality and self-respect is a part of the second planetary row for those born on this date. They are to thoroughly approach their authentic needs, being creative in ways to manifest them every day. Magnetic attraction to a partner is possible when they get on the primal quest of self-recognition, and this could lead them through some weird or painful relationships until they find oneness with their own shadows.
Love and Emotions
Emotions of Virgos born on the 1st of September are vast and somewhat hazy, for they rarely manage to include all their emotions in the equation of one romantic relationship. They are idealists and as such, they are prone to alternative, hidden and platonic relationships that serve to teach them about manifestations they wish to reach in this lifetime. They need a lot of tenderness and someone to share their ideals with, or they won't stick around for long. Even if they choose to follow a rational path, they won't be satisfied until they connect on invisible plains with someone who truly inspires them.
The quest of Self is the main reflection they see in their partners and this could lead them into relationships with those who have serious ego battles to attend to, sparking their own sense of self-respect in the process. They get lost only to find themselves again, and choose partners who need deep healing, or serve to heal their own fragile, wounded self. Falling in love will come easy at a young age, and it is important for such tendencies to never fade, for inspiration and connecting may be found in all honesty only when they are in an intimate touch with another human being.
Purpose
The purpose in lives of those born on September 1st is to find their core of personality. Grounding won't come as such an easy task and while their focus on physiology might make things easier, they won't settle until they find their truthful role in the world. They are missionaries with a higher cause, there to shine a light on others and show everyone what can be done when we are in balance with our most blunt Self.
What They Excel In
Virgos born on September 1st excel in all spiritual endeavors and often become missionaries with a higher cause. They are philanthropists ready to share their wealth, even when they don't have that much to share, and nurture the ideal of a society that is supportive of all humans. Able to recreate idealism of contact in their surroundings, they are an excellent part of a team, but work best when alone, in touch with their emotions and ready to creatively and artistically express.
September 1st Birthday Gift
A birthday gift for a person born on September 1st should inspire them to follow in their authentic needs. What you feel in your stomach is true probably is, and you are to give them something respectful and true. They need presents that give light, that sparkle, and push their imagination to reach new heights. If you are choosing a book, instead of someone's autobiography choose something fictional yet realistic enough, stories of one's spirituality or their touch with God. Choose something that reminds them of magic of childhood, all those things they once believed in, and something that smells good.
Positive Traits for September 1st Born
Spiritual, ready to move for what they believe in, they are empaths with fragile hearts that give strength of will and character to those around them and support loved ones in their scariest choices and inner needs.
Negative Traits for September 1st Born
Strange, lost, and distant from the world, they tend to close their heart for interaction when they are bruised one too many times. Prone to choices that numb the pain in different ways, they could endanger their physiology to avoid dealing with their dark emotions.
Healing Crystal
Honey calcite is a very good choice of stone for those born on September 1st. Its properties will connect them to higher realms and open their connection to the Universe, while gently grounding them and resonating with their solar plexus. It is a stone to enhance will and creativity, boosting their motivation and breathing life into forgotten talents one carries as inheritance. It is best used in meditation and providing them with a good night sleep. This crystal may bring change to heal what is broken in the core of their individualism.
Sabian Symbol
The Sabian symbol for Virgo representatives born on September 1st in a year preceding a leap year:
"A Five-Year-Old Child Takes a First Dancing Lesson"
The Sabian symbol for Virgo representatives born on September 1st in a leap year and two years following it:
"An Expressionist Painter at Work"
There is a lot of creative, childish and artistic strength in these rows, somewhat untypical for a Virgo Sun. Governed by emotion and ways of expression that are seen through movement and color, they must enjoy life to be able to manifest their visions and their true personality. There is a sense of obligation to the way they approach their talents and these symbols speak of their need to learn from a young age, so they can gain enough confidence to share their talents with the world.
Famous Birthdays on 1st of September
In 1950 Phil McGraw was born, an American psychologist, author and a television personality, known best as Dr. Phil. His father's lifelong dream of becoming a psychologist led to him moving a lot during childhood and taking the same foundation of a professional path when he grew up.
In 1957 Gloria Estefan was born, a Cuban American singer, songwriter and actress, who received a Presidential Medal of Freedom for her contributions to American music. Her language abilities at a time when she worked as an English/Spanish/French translator at an airport led to her being approached by the CIA as a possible employee.
In 1975 Scott Speedman was born, a British Canadian actor, known best for his role of Ben Covington in the series Felicity. He was a competitive swimmer and ranked 9th at the 1992 Olympic trials but suffered a neck injury soon after and had to leave the sport.
Important Historical Events on 1st of September
1804 – The discovery of Juno, one of the largest asteroids in the Main Belt.
1878 – Alexander Graham Bell (born on March 3rd) recruits the first female telephone operator.
1920 – As a tribute to 100 years of peace between the US and Great Britain, the Fountain of Time opens.
1934 – The first cartoon by Metro-Goldwyn-Mayer is released to movie theaters.
1939 – An order to begin the systematic euthanasia of mentally ill and disabled people is signed by Adolf Hitler (born on April 20th).
1979 – The first time that a spacecraft visits Saturn, passing it at a distance of 21,000 kilometers.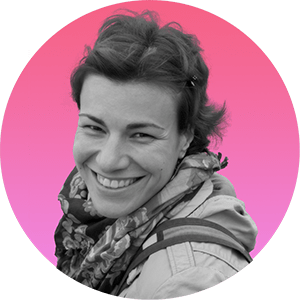 Iva Vucinic is a highly regarded professional astrologer & psychologist. Certified by the International Society for Astrological Research (ISAR CAP) and a graduate of Johannes Kepler Institute.
Iva is also an accomplished writer, with her work on astrology featured in major media outlets such as Yahoo, Daily Mail, Cosmopolitan, BuzzFeed, NBC ...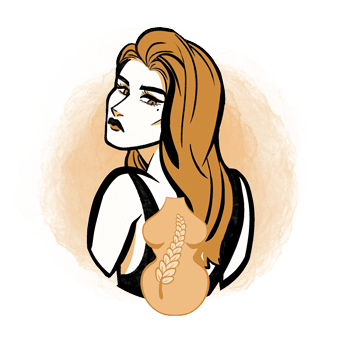 Additional Information
Virgo - traits, personality, dates, characteristics and astrological sign information.
Virgo Man - information and insights on the Virgo man.
Virgo Woman - information and insights on the Virgo woman.
Virgo Compatibility - the compatibility of Virgo with the other astrological signs in love, sex, relationships and life.
Virgo History - the history of Virgo and the stories behind it.
Virgo Symbol - images and interpretations of the Virgo symbol and ruler.
Zodiac Calendar - Discover what your date of birth tells about your character, motivation and purpose in life.