09/25 Birthday - Zodiac Information
September 25th Zodiac
Date: September 25th
Zodiac Sign: Libra
Color: Baker-Miller Pink
In One Word: Unclear
Shape: Two Curvy Lines
Strength: Easy to Talk to
Weakness: Overthinking
Most Compatible With: Aries

It is the 25th of September that stands as the first true message of unity and freedom found together in the sign of Libra. This is a date when things become clearer, when they are to be talked about, and when the right social circle might define one's ability to follow their dreams. On the other side, social contacts could take away the spark from any situation if a person born on this date is unstable in any way, and it is important to act just as much as it is to communicate in order to truly understand the inner world hiding behind the image.
September 25th Horoscope
MOON – MERCURY – (Pluto) – NEPTUNE
Scattered on details while at the same time sensing the whole, those born on September 25th easily lose sight of their real options and grounding. There is very little in their planetary row and their Sun in Libra to connect them to earthly planes, and they need to care for their body to be able to recognize real opportunities and show initiative standing firm on their own two feet. Expression of emotion is their theme and ego issues seem to fade here when faced with the force of love and intimate sharing of details from their private life with another person.
Their second row puts an emphasis on mature relationships they tend to create. They will rarely give in to emotion just for the sake of fun, and their sense of responsibility and loyal nature often lead into romances and bonds that are lasting and deep. Although they secretly want someone to circle around them and make them feel like the center of their world, they will unintentionally take the circling role around the other person, often investing more energy into the life of their partner than their own. It is important that they always check in with their personal needs when involved in a loving relationship, so they can balance out both individualities just the same.
Love and Emotions
It could take a while for someone born on the 25th of September to learn to openly discuss their emotions. While it might seem only natural to do so, their sense of shame will stand in the way and they might be pushed into feelings of inadequacy for their vulnerability one too many times. They need a patient partner who will inspire them with their openness and clarity of expression, and someone to be firm in attitudes that give respect and admiration to their inner world.
Their love life could get complicated if they fall into any form of dishonesty, and relationships with married or otherwise taken partners could leave a mark on their heart. They are to give respect to themselves first, in order to be respected and be able to give it to their partner. A lot of freedom is needed in their bonds, and friendship seems to be the best foundation for their long-term commitments. With communication smooth, other things will flow naturally.
Purpose
The sense of freedom is the main objective in lives of Libras born on September 25th and while it seems to stand against their natural need to be someone's partner, it will be easy to recognize it in their life choices. They feel a strong need to set free from patterns found in their family tree and wish to break the cycle that keeps them tied and restricted for too long. They are to find true friends, connect with others on a higher plane, and include the sense of freedom in each decision they make.
What They Excel In
A Libra born on September 25th excels in politics and all areas of expertise that require tact and a control of words spoken. They can sense the atmosphere and feel where and how to move in certain social circles and become informers and intermediaries with a sense of ease. In their search for balance and moderation, they will make ugly things pretty and pretty things a bit more realistic and excel in activities that need them to show the middle ground between two sides of any story.
September 25th Birthday Gift
For someone born on September 25th, a birthday gift can be bought with a certain ease. They will love a new camera or a gadget that will keep them interested, for a while. You can also choose a book on interior design or one filled with places they wish to visit, or a box for their trinkets, tickets and small keepsakes they wish to hold on to. They will appreciate a concert or a theater ticket, a new bicycle, or simply going for a walk to an interesting place they've never visited before.
Positive Traits for September 25th Born
Easygoing, eloquent and tactful, they can measure their words with care and know how to avoid situations that are difficult on anyone around them. Orators and those who speak from the heart, they are loved by many for a reason.
Negative Traits for September 25th Born
In imbalance of ego and their need to hide the truth from the world, they could turn into liars and betray even those closest to them. When overthinking and too deeply involved in processes in their mind, they lose sight of emotional needs of themselves and others.
Healing Crystal
A fifth chakra stone to help those born on September 25th find the right way to measure their words is kinoite. Its energies lead to compassionate and close dialogues and gets them in touch with their heart chakra as the origin of language. Apart from its obvious influence on one's readiness to only speak the truth clearly, it is also a stone to get them in touch with their spiritual journey that helps them reach the point of understanding what their selfless mission in life is.
Sabian Symbol
The Sabian symbol for Libra representatives born on September 25th in every year that isn't a leap year:
"The Transmutation of the Fruits of Past Experiences into the Seed-Realizations of the Forever Creative Spirit"
The Sabian symbol for Libra representatives born on September 25th in a leap year:
"The Dawn of a New Day Reveals Everything Changed"
These lines speak about change, deep and thorough that leaves one puzzled and sometimes in a constant state of shock. Until they find grounding and their inner core of creativity, they could get stuck and simply see life unfolding before them, changes coming and going as if they had no control over them. Only when they commit and sink into their own inner world, asking themselves what their purpose in life is and who they really are, will they create a foundation to make moves in tune with their authentic needs and bring them to life.
Famous Birthdays on 25th of September
In 1944 Michael Douglas was born, an American actor and producer who starred in Romancing the Stone, Basic Instinct and others. He stated that he thinks of himself as a chameleon and that this was due to his going back and forth between two families as a child. He is married to Catherine Zeta-Jones who is married on the same date, and 25 years younger.
In 1952 Christopher Reeve was born, an American actor and producer, and a true depiction of the fallen Sun in Libra after his portrayal of Supermen in the late 1970s. After being thrown from a horse, he was left quadriplegic and had to use a wheelchair and a portable ventilator to breathe for the rest of his life.
In 1968 Will Smith was born, an American actor and rapper, who rose to fame in the television series The Fresh Prince of Bel-Air. He was brave to follow his personal inner push, deciding not to go to college although he could have probably gotten into the Massachusetts Institute of Technology (MIT).
Important Historical Events on 25th of September
1890 – Sequoia National Park is established by the U. S. Congress.
1906 – The first use of a remote control to guide a boat from the shore.
1956 – Inauguration of the first submarine transatlantic telephone cable system.
1974 – The first time that the ulnar collateral ligament replacement surgery is performed.
1977 – The first Chicago Marathon.
1992 – Mars Observer is launched by NASA, but the probe fails 11 months later.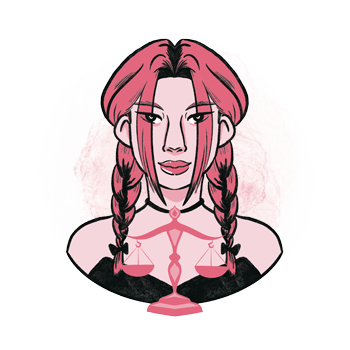 Additional Information
Libra - traits, personality, dates, characteristics and astrological sign information.
Libra man - information and insights on the Libra man.
Libra woman - information and insights on the Libra woman.
Libra compatibility - the compatibility of Libra with the other astrological signs in love, sex, relationships and life.
Libra history - the history of Libra and the stories behind it.
Libra symbol - images and interpretations of the Libra symbol and ruler.
Zodiac Calendar - Discover what your date of birth tells about your character, motivation and purpose in life.