09/07 Birthday - Zodiac Information
September 7th Zodiac
Date: September 7th
Zodiac Sign: Virgo
Color: Amethyst
In One Word: Higher
Shape: Trident
Strength: Curiosity
Weakness: Ungrounded
Most Compatible With: Scorpio

Virgos born on September 7th are visionaries and ready to act on impulse, for as long as their instincts are nurtured and supported as they grow up. Their mission seems to be a bit unclear and as they discover their talents, they become aware of connections they share with the rest of the world. Gratitude and understanding for others help them get out of their rebellious phases and stressful choices that are sometimes too sudden and strange for others to understand or follow.
September 7th Horoscope
(Pluto) – URANUS – (Pluto) – NEPTUNE
When we look at the planetary row of those born on September 7th, we must acknowledge the fact that it has no personal, close planets in it. There is a sense of mystery to their way of thinking and relating, but their Sun signs helps them get incorporated in the society and systems that feel right. They could have trouble finding the right tribe to belong to, too eccentric or different for common people to understand and constantly standing out while finding it natural to fit in. If they aren't shoved and pushed by social norms, they become liberators and those who think with their head high in the clouds, ready to pick up signals of the Universe, believing that we are all connected and sent to Earth for a reason.
The Sun and its dance with Venus mark the second planetary row of these individuals. As much as their foundation lifts them high up and puts focus on higher chakras and their connection to the universal Truth, we can see that their story is the story of real satisfaction and connecting in the material world. To get out of their distant loops and too many thoughts, they need to care for their body and find their grounding, ready to bravely pursue their talents and inner desires.
Love and Emotions
Even though Virgos born on September 7th might seem extremely rational in their ways, they are really idealists in need of support and close connecting. Their partners are often unusual, inspiring them to break the rules and break out of the system they belong to, and this can bring a lot of stress to their world if they aren't ready to adapt and make changes they were brought here to make. As they start letting go to the flow, free to be exactly who they are around other people, they create bonds that are filled with understanding, friendship and freedom of thought and self-expression.
Their emotional and sexual tendencies could be unusual, with their mind open and their readiness to experiment. However, ego battles raging inside them easily put them into a state of criticism, of self and everyone else around them. Differences need to be accepted and nurtured instead of judged, in order for their warm and loving nature to get out in all its purity.
Purpose
The task of those born on the 7th of September is to free themselves from all ties and become those liberated, rebellious souls, aware of their individualism and sparkling personality. For as long as they try to meet expectations of others and fight their unreasonable perfectionism, they won't be truly happy. They need a lot of rest and relaxation to discover the world of opportunities ahead of the road. Their story is the one of breaking old patterns and true understanding of the connection they are to build with the rest of human kind, on a higher level than that we typically see our interactions on.
What They Excel In
A person born on September 7th excels in all activities that have to do with progress, technology and strange concepts that others don't understand. Standard working hours and routines could tire them out, and if they simply try to stay rational and earn money, they won't achieve their full potential. They make great astrologers, engineers and programmers, and if they use their intellectual power for higher good, they become the best in any area of expertise.
September 7th Birthday Gift
Although it may seem uneasy to choose a birthday present for a person born on September 7th, it is really something to be enjoyed. Invest some energy in your choices, reminding yourself of their free and individualistic nature, and sliding out of norms that shape their everyday life. They will enjoy an astrology book, a trinket to lift their energy up and bring them closer to their own opposites within. Choose something modern, rough around the edges but warm on the inside, and something that will remind them that they are always allowed to think outside of the box.
Positive Traits for September 7th Born
Expressive, different, good friends with a higher cause in mind, they are innovative and bring solutions that others can't seem to think of in situations that cannot be resolved in usual ways.
Negative Traits for September 7th Born
Stressed, torn between social norms, their upbringing, and the truth they carry in their heart, they could get lost in higher philosophies if they don't have enough faith that they already possess enough knowledge to lead their way.
Healing Crystal
Que Sera crystals are a very good choice for those born on the 7th of September, as they bring the sense of serenity to their stressed mind and bring a friendly energy that supports them in their ways. These stones have an unusual vibration that helps them get in touch with their senses, seeing what comes behind the curve, and setting them free of any fear of the uncertain future they might encounter.
Sabian Symbol
The Sabian symbol for Virgo representatives born on September 7th in a year preceding a leap year:
"An Aristocratic Family Tree"
The Sabian symbol for Virgo representatives born on September 7th in a leap year and two years following it:
"A Fine Lace Handkerchief, Heirloom from Valorous Ancestors"
The importance of the family tree of Virgos born on September 7th becomes obvious in these symbols, for they seem to carry important genes that need to be well incorporated and functional in the world around them. Complicated stories of their ancestors could tie them to matters that aren't personal and keep them in the loop of repetition that has more to do with ego battles than their own desires. Individualism is the main topic of their lifetimes, as they learn how to get the past to work for them, so they can look forwards to the bright future. It is in their power to build their dream world, in their material reality, and based on the foundation of positive winds from the past.
Famous Birthdays on 7th of September
In 1860 Grandma Moses was born, an American folk artist who began painting at the age of 78. She has been an inspiration for many, proving that one can begin a successful career in the arts at an advanced age.
In 1954 Corbin Bernsen was born, an American actor and director known for his roles in the series L. A. Law and Psych. He received both a BA in Theater Arts and a BA in Playwriting from UCLA. He has one of the largest collections of snow globes in the world.
In 1973 Shannon Elizabeth was born, an American actress and model who starred in American Pie and Scary Movie. Since 2001, she runs a non-profit animal rescue organization called Animal Avengers.
Important Historical Events on 7th of September
1921 – The first Miss America Pageant is held.
1923 – The founding of INTERPOL.
1927 – The first operating fully electronic television system is achieved.
1978 – On the Waterloo Bridge in London, Georgi Markov (born on March 1st) is assassinated by means of a ricin pellet that was fired from a specially-designed umbrella.
1996 – Rapper Tupac Shakur is fatally shot in a drive-by shooting.
2005 – The first multi-party election is held in Egypt.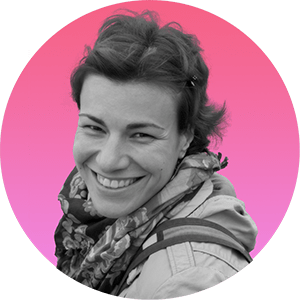 Iva Vucinic is a highly regarded professional astrologer & psychologist. Certified by the International Society for Astrological Research (ISAR CAP) and a graduate of Johannes Kepler Institute.
Iva is also an accomplished writer, with her work on astrology featured in major media outlets such as Yahoo, Daily Mail, Cosmopolitan, BuzzFeed, NBC ...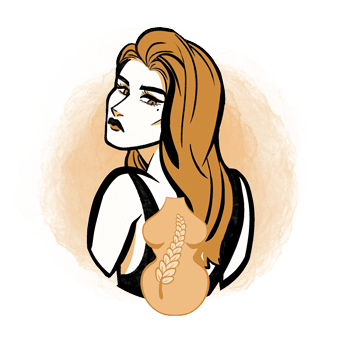 Additional Information
Virgo - traits, personality, dates, characteristics and astrological sign information.
Virgo Man - information and insights on the Virgo man.
Virgo Woman - information and insights on the Virgo woman.
Virgo Compatibility - the compatibility of Virgo with the other astrological signs in love, sex, relationships and life.
Virgo History - the history of Virgo and the stories behind it.
Virgo Symbol - images and interpretations of the Virgo symbol and ruler.
Zodiac Calendar - Discover what your date of birth tells about your character, motivation and purpose in life.