09/06 Birthday - Zodiac Information
September 6th Zodiac
Date: September 6th
Zodiac Sign: Virgo
Color: Blush
In One Word: Princess
Shape: Heart
Strength: Loving
Weakness: Shy
Most Compatible With: Pisces

Dreamers that tend to get stuck in realities that are diverse and somewhat strange, those born on the 6th of September need to stay inspired, in love, and true to their heart every step of the way. Their story is one of connecting differences in perfect balance, and perfectionism could keep them away from the flow they are meant to follow. Their lesson is always one of love and satisfaction, and they aren't to forget how important it is to smile to attract positive people and circumstances into their lives.
September 6th Horoscope
(Pluto) – VENUS – (Pluto) – NEPTUNE
Venus always stands for our authentic need for physical satisfaction and inspired by Neptune it might be a bit hard to believe in beauties of life if ties to the past are too strong and too much has been left to our inheritance. Those born on September 6th are dreamers and lovers that have a task to find true faith in love, believing that they deserve all the beauty this world has to offer. When their life story becomes too common, they tend to "fall asleep", living their lives day by day, forgetting how talented and special they really are. Relationships will remind them of their true place in the world, allowing them to see just how beautiful they are, even if they are difficult and seem to point them in a different direction, taking away their sense of worth. To resolve any relationship issues in this lifetime, they are to see their worth for what it truly is and believe in their emotions to light the way.
Sun and Mercury give a special, reasonable note to the second planetary row of these individuals. They show that their true nature is to be expressed, no matter the influences they get from the outer world and other people. Alone time does them good and helps them create the right social circle to belong to. If they aren't well supported and don't believe they are here for a reason just as they are, they could float through conversations that aren't fulfilling, giving in to the sense of inadequacy and shame.
Love and Emotions
People born on September 6th find love to be their main task in life. They need someone by their side and could fear intimacy and close contacts, for they aren't sure what they are prepared to give and what they need to receive. This fine balance can be found with the right partner only as they realize how important it is to enjoy life, free from obligations of the real world in their daily relationships and especially their love life. They are to have fun, inspire, and be grateful for every new contact they make.
Idealists and dreamers, these individuals often hold on to platonic bonds that don't satisfy their physical needs or turn to the other extreme where they find someone to belong to, relying more on the rational plane than the emotional one. Faith will guide them towards the right partner and show them that only this moment in time defines their emotions instead of allowing them to sink into dependencies, stuck with partners that no longer make them happy. When they start looking forwards to the future, open for anything it might bring, their love life becomes the desire they have been looking for.
Purpose
The purpose in lives of Virgos born on the 6th of September is love and to find a fine line of balance between responsibility and easiness of life. They aren't meant to get stuck in routines and difficult issues for too long and this is something to always be remembered. As they work on their happiness, relax, and start enjoying the road they are taking, they get more and more fulfilled by the potentials of the world they live in and build up their ability to create satisfying relationships.
What They Excel In
A person born on September 6th excels in all sorts of healing techniques if they are open enough to take in the guidance offered by the Universe. They may become prophets, healers or lovers, those who always take the high road and understand what it takes to mend broken relationships. Talented and inspired, they become artists that understand the importance of details and dedication to their work and need a lot of faith in their abilities to push their message of love through.
September 6th Birthday Gift
For their birthday, a Virgo born on the 6th of September will enjoy a romantic gesture, something dreamy yet true, to get them in touch with emotions held in their relationships. You can choose a fine piece of art that will spark their inspiration and make them feel joyous. It is also a good idea to make a mix of songs that go well with their character. Show them how well you can connect to their emotional side and you will win their heart with a gift that is simple, creative, and in understanding with the connection they wish to make.
Positive Traits for September 6th Born
Idealists with a higher cause, they become healers and missionaries with a purpose to inspire and spread beauty throughout the world. They will move your heart deeply and make you feel loved.
Negative Traits for September 6th Born
Set in some wrong convictions and burdened by wrong information, they tend to drift away from the world they were meant to belong to and lose sight of their talents and ideals.
Healing Crystal
A very good stone to aid those born on the 6th of September is analcime, for it helps them discover their creative gifts and talents, bringing mental clarity to their decisions through higher faith. It is a crystal that aids individuality to resurface, stimulating the ability to stand out from others, set free from influences of judgment and emotions that aren't their own. Helping them create balance within their social circle and the group they work in, it will improve their boundaries and support them to discover what their true nature desires.
Sabian Symbol
The Sabian symbol for Virgo representatives born on September 6th in a year preceding a leap year:
"A Powerful Statesman Overcomes a State of Political Hysteria"
The Sabian symbol for Virgo representatives born on September 6th in a leap year and two years following it:
"An Aristocratic Family Tree"
The sense of pride in these two symbols is much stronger that we might anticipate when simply looking at their planetary row. The story of Jupiter seems to be much more important than meets the eye, as if its truthful convictions define the course of action in any hysterical or challenging situation that might arise. These individuals need their perspective changed and shifted until they are ready to see the whole truth through beauty in the world.
Famous Birthdays on 6th of September
In 1766 John Dalton was born, an English chemist, physicist, meteorologist, and the man who introduced the atomic theory into chemistry. He is also known for his research into color blindness, referred to as Daltonism in his honor.
In 1943 Roger Waters was born, an English singer, songwriter and bass player that co-founded the progressive rock band Pink Floyd. His impulse to work in music and towards peace must have been in connection to his father's change of stance on pacifism which led to his death when Roger was five months old.
In 1967 Macy Gray was born, an American R&B and soul singer, songwriter and actress, best known for her internationally known hit single "I Try". She used the name Macy Gray in stories she wrote since a bicycle mishap in childhood when she saw it on a mailbox.
Important Historical Events on 6th of September
1492 – Christopher Columbus sets sail to cross the Atlantic for the first time.
1522 – The first ship to circumnavigate the world returns home.
1642 – Public stage-plays are banned in England.
1803 – Symbols are used to represent atoms for the first time.
1916 – The opening of the first self-service store.
1997 – In London, the funeral of Diana, Princess of Wales takes place.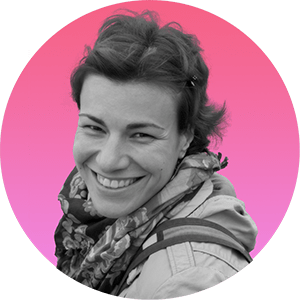 Iva Vucinic is a highly regarded professional astrologer & psychologist. Certified by the International Society for Astrological Research (ISAR CAP) and a graduate of Johannes Kepler Institute.
Iva is also an accomplished writer, with her work on astrology featured in major media outlets such as Yahoo, Daily Mail, Cosmopolitan, BuzzFeed, NBC ...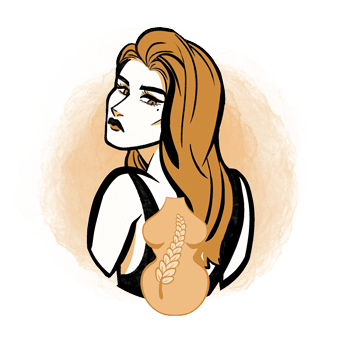 Additional Information
Virgo - traits, personality, dates, characteristics and astrological sign information.
Virgo Man - information and insights on the Virgo man.
Virgo Woman - information and insights on the Virgo woman.
Virgo Compatibility - the compatibility of Virgo with the other astrological signs in love, sex, relationships and life.
Virgo History - the history of Virgo and the stories behind it.
Virgo Symbol - images and interpretations of the Virgo symbol and ruler.
Zodiac Calendar - Discover what your date of birth tells about your character, motivation and purpose in life.