09/30 Birthday - Zodiac Information
September 30th Zodiac
Date: September 30th
Zodiac Sign: Libra
Color: International Klein Blue
In One Word: Fortune
Shape: Downwards Arrow
Strength: Knowledge
Weakness: Unfounded Beliefs
Most Compatible With: Aries

The last day in September brings a sense of closure to the wrong systems of beliefs and requires our attention as we seek the right direction to move in. It is a time of deep inner travels, knowledge that is found only within, and all those things we can do through magic once we start believing it to be possible. Although a rational, balanced sign such as Libra doesn't easily approve of all those teachings that are too abstract from the point of form and structure they've been taught to follow, they will inevitably open their hearts to higher knowledge when born on this date.
September 30th Horoscope
JUPITER – PLUTO – (Pluto) – NEPTUNE
This is a row filled with deep changes, standing for misfortunes when hopes are high up and incredible strokes of faith when one least expects them. Libras born on September 30th have a task to bring their beliefs in line with material existence and their world of creative expression, and this is a deep and uneasy task if they are relying too much on their mental strengths. Intelligent, often highly educated, it is quite common for these individuals to change their professional direction entirely or gain education in seemingly opposite sciences and approaches. Their knowledge is to go through tests that are profound and clear, and they won't settle for anything less than the truth.
With two lights coloring their second planetary row, we can see that the theme that sets the foundation for everything they believe in is found in the relationship of their parents. Although this is the case for most of us, here it is accented and something to attend to, and issues that they have been taught will often be very different from what they feel in their heart is true. It is up to them to be as gentle as possible and slow down enough to sense what is theirs, and what has been imposed by authorities when they were still children, so they can awaken and support their child within.
Love and Emotions
Although there is a strong push inside the world of those born on the 30th of September to be romantically involved and a part of a couple, they will find themselves puzzled by the potential they see in other people and their ability to manifest it. Their relationships can get passionate and possessive, limiting their own freedom or the freedom of their partner, and this could lead them into states where they feel tied and as if there was no solution for their bond but to end it and amputate the significant other from their heart.
It is important to stick to a healthy lifestyle and healthy choices that aren't destructive of their body or the person connected to them. This will give enough room to get out of battles that are unnecessary and make them more productive when a part of a couple. With their obvious tendency to find one truth to hold on to, they will rarely find much joy in relationships that aren't complete and might change several partners until they find someone they wish to die with. With enough honesty and openness on their part, they will find trust to be the guiding light towards the soulmate they wish to find.
Purpose
Chase for the truth is the foundation of growth for each Libra born on the 30th of September. They will see things differently than other people and need to adapt to the bigger picture they sense inside their Soul, so they can pursue it instead of doubting themselves when surrounded by other people. It is often best for them to dial down on socializing and relationships, just enough to make room to feel what they already know. Confirmations of their inner knowledge are already there in the outer world, ready to be seen, clear as day.
What They Excel In
Individuals born on September 30th excel in all fields of education, as professors and mentors, and all those who have something deep to share with others. They are good therapists and heal others on levels that aren't abstract as much as one might think. Their nature is truthful and a bit tough, and they are to be strict when it comes to respecting their direction and their beliefs in order to help others with enough self-protection and empathy.
September 30th Birthday Gift
A birthday gift for someone born on the 30th of September may be anything from a magic wand to a healing crystal, for as long as it is in tune with their current state of openness. They need time to learn not to be afraid of their own knowledge and if they aren't in touch with their "dark side", it would be wiser to help them find grounding, with a massage voucher, sporting equipment or a monthly membership in a local gym.
Positive Traits for September 30th Born
Truthful, powerful, deep and ready to commit to issues that are too painful for other people, they have the power to change the unchangeable and build a sense of magic in their life that allows them to attract and control their own destiny and heal others of prejudice.
Negative Traits for September 30th Born
Depressed or lost in what they've been taught, they could be too scared to get out of their usual directions and choices in life, getting stuck in mental activities that keep them unsatisfied, egocentric or grumpy.
Healing Crystal
Black merlinite is a fine stone to help Libras born on September 30th gain clarity and awaken knowledge in their third eye chakra. It is a crystal of shamanic journeying that allows them to reconnect with lost energies and helps their intuition develop to the point where they understand what needs to be done in the real world. Raising their awareness of their own potentials and strength, it is very good to carry it around for grounding when in large groups of people with different attitudes.
Sabian Symbol
The Sabian symbol for Libra representatives born on September 30th in every year that isn't a leap year:
"A Woman Feeding Chickens and Protecting Them from the Hawks"
The Sabian symbol for Libra representatives born on September 30th in a leap year:
"A Blazing Fireplace in a Deserted Home"
The point of balance that these individuals are to reach is seen in their daily routines and grounding, their ability to protect themselves from the outer world, and the higher knowledge found in the depths of their hearts when they are alone and separated from the rest of human kind. This could often lead them into solitary activities, while their Sun pushes into socialization that they aren't always ready for. Their story is one of seeing the good in solitude and in partnership, in their own activities and teamwork, so they can have both in just the right amount to reach the point of understanding of their own inner world and the way it reflects on others.
Famous Birthdays on 30th of September
In 1957 Fran Drescher was born, an American actress and screenwriter, known by her nasal voice and her roles in series The Nanny and Living with Fran. She and her friend were raped at gunpoint with her then-husband forced to witness it and speaking in the context of this ordeal, she stated that her "whole life has been about changing negatives into positives".
In 1964 Monica Bellucci was born, an Italian actress and fashion model, considered to be one of the most beautiful women in the world. Her roles show the touch of Pluto in her row, just as much as her sexuality, best seen in the movie Irreversible.
In 1982 Lacey Chabert was born, an American actress and singer, who appeared in Lost in Space, Not Another Teen Movie, Mean Girls and Black Christmas. She was featured as cover girl of Maxim twice.
Important Historical Events on 30th of September
1791 – The last Mozart's opera, The Magic Flute, is performed for the first time in Vienna, Austria.
1882 – The first commercial hydroelectric power plant by Thomas Edison (born on February 11th) starts operating.
1927 – Babe Ruth (born on February 6th) hits his 60th home run in one season, becoming the first baseball player to do so.
1938 – Unanimous in their decision, the League of Nations outlaws "intentional bombings of civilian populations".
1968 – The Boeing 747 is presented to the public.
2016 – Two stolen Vincent van Gogh's (born on March 30th) paintings are recovered.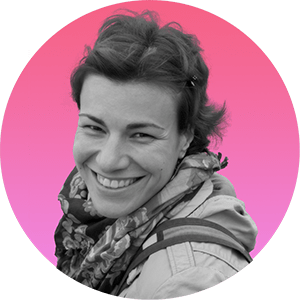 Iva Vucinic is a highly regarded professional astrologer & psychologist. Certified by the International Society for Astrological Research (ISAR CAP) and a graduate of Johannes Kepler Institute.
Iva is also an accomplished writer, with her work on astrology featured in major media outlets such as Yahoo, Daily Mail, Cosmopolitan, BuzzFeed, NBC ...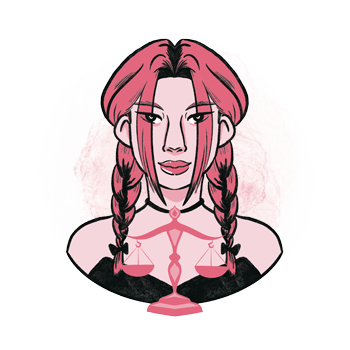 Additional Information
Libra - traits, personality, dates, characteristics and astrological sign information.
Libra Man - information and insights on the Libra man.
Libra Woman - information and insights on the Libra woman.
Libra Compatibility - the compatibility of Libra with the other astrological signs in love, sex, relationships and life.
Libra History - the history of Libra and the stories behind it.
Libra Symbol - images and interpretations of the Libra symbol and ruler.
Zodiac Calendar - Discover what your date of birth tells about your character, motivation and purpose in life.