09/12 Birthday - Zodiac Information
September 12th Zodiac
Date: September 12th
Zodiac Sign: Virgo
Color: Myrtle Green
In One Word: Connection
Shape: Crescent
Strength: Openhearted
Weakness: Poor Emotional Boundaries
Most Compatible With: Pisces

September 12th is a date of high ideals when it comes to interpersonal relationships, and it carries important messages about the way we choose people in your lives to relate to, by the lacking balance in our masculine and feminine energies. Those born on this date tend to play certain archetypes and mythological roles that are vivid and obvious, and often get lost in their own inner imbalance seeking what they lack in the person standing in front of them.
September 12th Horoscope
SUN – MOON – (Pluto) – NEPTUNE
The ideal balance of the Sun and the Moon needs to be established here, or satisfaction will lack. Those born on September 12th have an uneasy task to stay in tune with both their heart and their rational mind, just as other Virgos, but with an emphasis on one on one relationships in their lives. They are to heal wounds of their parents and recognize ties and patters from their family tree that hold them back from the dream they wish to live. Their trust and openness could be deeply disturbed if their talents and sensitivities aren't recognized and valued.
As their row and their cycles repeat, we will see that lessons of Virgos born on this date have to be learnt twice. Everything is to be double checked for validity, for balance and for a higher cause that is to lead the way. Relationship between their parents will define the start of their romantic involvements to make progress and evolve over time, through repetition of trials, errors and successes until they are ready to connect on a higher plane.
Love and Emotions
There is nothing as important to people born on the 12th of September as their romantic life and their relationships with other people. Although they will often fantasize and idealize about those standing in front of them, ties of their ancestors are bound to wear off in time and help them see the ideal they truly strive for. The one that is reachable. They connect on higher planes but try to rationally limit them by the power of their mind. This is why many of their first relationships might fail, as they fight to be smart instead of following the feel inside their heart with freedom to leave toxic and disturbing experiences behind.
Loyal and ready to commit, depending on their upbringing and the foundation they get in their home, they could live in a bubble of strange personalities that don't really soothe their authentic core. When they give in with all seriousness, ready and brave, they will see that their frailty is their greatest strength and learn how to let go of issues that aren't relevant in order to build a long-term prosperous and creative bond. They need a partner to complete them in ways that others might fail to understand, and while they might seem clingy or too detached falling into their emotional extremes, they are always on the right path when following their feelings.
Purpose
Lives of those born on September 12th are stories about learning, travel and the process of discovering distances they are to aim for. Their image is to widen, and their perspectives will change through life, which is why they feel at unease when they are decisive and stubborn in attitudes that dismiss things that others do. The purpose in their lives is seen in the width of a larger picture they need to see, and they will often find their ways through stories and fairytales told, to become teachers, prophets or founders of a new religion.
What They Excel In
People born on September 12th are good listeners and those who are willing to give responsible and truthful advice. They see the goodness in human kind and feel the need to give something back to the world, which is why many of them will turn to humanitarian activities and philanthropy as they get older. Partners with a higher goal, seeking someone to share in their ideals, they excel as parents and those who are ready to lead individuals and masses of people into the light.
September 12th Birthday Gift
It is always wise to choose a birthday gift for those born on September 12th on an intimate level of friendship and respect. Although they will appreciate something childish and funny, they will be deeply moved if they feel someone knows them on a simple, earthly level, and understands their talents and motivation. Give them something they wish to use, a course or a book on the field of interest that they aren't yet brave enough to pursue, choosing a present that is adult and respectful of their frailty.
Positive Traits for September 12th Born
Loyal, deep and ready to connect, they are good partners ready to commit and willing to put their ego aside to find middle grounds in any conflict. Mature and talented, they might inspire many to find their direction in life when their hearts are pure.
Negative Traits for September 12th Born
Tied to past issues, to patterns that their parents and family played out through their process of growing up. Unable to let go and too serious to connect on childish, pure levels of love, they need to cleanse their emotional world to live a fulfilled life.
Healing Crystal
Associated with the solar plexus and heart chakras, clinozoisite is a great stone for those born on the 12th of September. It is used to detox one's body and heart of radiation and all forms of toxic influences, physical or emotional. It will enhance loyalty and commitment to emotional issues that bring balance to their personality, helping them form relationships that are clear and filled with understanding. It is also one of the stones to heal the broken heart and it is pushing them towards a place of forgiveness for themselves and other people in their life.
Sabian Symbol
The Sabian symbol for Virgo representatives born on September 12th in two years preceding a leap year:
"A Swimming Race"
The Sabian symbol for Virgo representatives born on September 12th in a leap year and a year following it:
"A Caravan of Cars Headed to the West Coast"
Movement is obvious in these two Sabian symbols, speaking of the need of these individuals to keep things flowing. This works well with their connection to the Moon and Neptune, but it is often disrupted with their Sun in Virgo. They shouldn't get carried away on a chase for status and success and need to be guided by pure motivation found inside their heart. This will gather the right social circle around them that will help them find support to reach the bright new world they seek.
Famous Birthdays on 12th of September
In 1944 Barry White was born, an American singer and songwriter, with 106 gold albums, 41 of which attained platinum status. As a teenager he spent some time in jail listening to Elvis Presley's "It's Now or Never" and stated that this setting changed the entire course of his life.
In 1957 Hans Zimmer was born, a German composer and record producer, who has created music for The Lion King, Gladiator, The Dark Knight Trilogy and others. His father died when he was a child and he stated that because of this, he escaped into the music and it became his best friend.
In 1973 Paul Walker was born, an American actor, known for his roles in The Fast and the Furious and Into the Blue. Looking up to his paternal grandfather who had a boxing career, he held a brown belt in Brazilian jiu-jitsu and was awarded the black belt posthumously.
Important Historical Events on 12th of September
1609 – The exploration of the Hudson river is started by Henry Hudson.
1940 – Cave paintings are found in Lascaux, France.
1952 – An alleged monster sighting takes place in West Virginia.
1958 – The first operating integrated circuit is presented by Jack Kilby (born on November 8th).
1959 – A large rocket named Lunik II is launched at the Moon by the Soviet Union.
1992 – To mark their 50th shuttle mission, NASA launches Endeavour with the first African-American woman in space, the first Japanese citizen to fly a US spaceship, and the first married couple in space.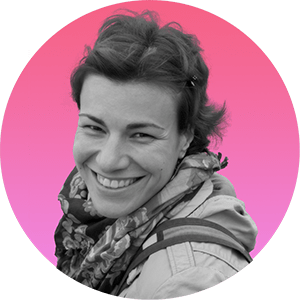 Iva Vucinic is a highly regarded professional astrologer & psychologist. Certified by the International Society for Astrological Research (ISAR CAP) and a graduate of Johannes Kepler Institute.
Iva is also an accomplished writer, with her work on astrology featured in major media outlets such as Yahoo, Daily Mail, Cosmopolitan, BuzzFeed, NBC ...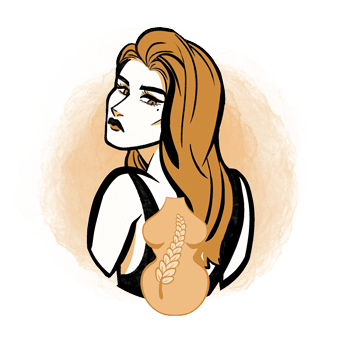 Additional Information
Virgo - traits, personality, dates, characteristics and astrological sign information.
Virgo Man - information and insights on the Virgo man.
Virgo Woman - information and insights on the Virgo woman.
Virgo Compatibility - the compatibility of Virgo with the other astrological signs in love, sex, relationships and life.
Virgo History - the history of Virgo and the stories behind it.
Virgo Symbol - images and interpretations of the Virgo symbol and ruler.
Zodiac Calendar - Discover what your date of birth tells about your character, motivation and purpose in life.