09/02 Birthday - Zodiac Information
September 2nd Zodiac
Date: September 2nd
Zodiac Sign: Virgo
Color: Light Green
In One Word: Guided
Shape: Large Crescent
Strength: Feelings
Weakness: Tainted
Most Compatible With: Cancer

A date such as September 2nd reminds us of the frailty of our emotional world. It is a sensitive time when feelings are to be followed, however chaotic and changeable they might be. Delusions are possible at this time, as well as idealistic views on other people and family ties, and only absolute honesty has the power to heal and help accept all vulnerable beats of one's heart. People born at this time are perceptive and influenced by the field around them.
September 2nd Horoscope
(Pluto) – MOON – (Pluto) – NEPTUNE
Sensing the atmosphere of the surroundings they are a part of, Virgos born on the 2nd of September receive what is seen as too much information from the outer world. Their aura is open for all sorts of influences and this can make them gullible, and at the same time extremely adaptable to oceans of emotions of others. If their boundaries to the outer world aren't clearly set, they could suffer from extreme mood swings, not understanding which feeling is authentic and theirs, and which belongs to those they feel close to.
As their will and their ego strengthens and self-respect takes its rightful place in their world, they become able to deal with authority figures in the right way. It is important that they always find middle ground, a point of balance that satisfies everyone involved, and they won't rest for as long as imbalance guides them, and anger resurfaces again and again until true compromise is reached. All possible troubles in their relationships seem to be a matter of disrespect, for oneself and consequentially, all those around them.
Love and Emotions
Divine Love guides the heart of those born on the 2nd of September. Very often, their romances and close relationships serve a much larger purpose than to set them free of solitude, and they will have a healing role in lives of others, just as others are meant to heal them. It is of outmost importance for them to keep a frail balance between things they give and things they receive when they are intimate with someone, for vast emotional concepts could push them into imbalanced bonds that don't feed their authentic needs as much as they should.
Caring, nurturing and full of love, disappointments could bruise them easily, as they often lack defense mechanisms that other people find natural. Their system of beliefs should be stable enough to endure challenges of relating, and as soon as they untie their faith from their partner and find faith in themselves, they will see that there's a much larger mission in life to attend to. Once they start unconditionally loving their heart's core, they will connect with another person on a profound and much deeper level, free to be exactly who they are in a bond that keeps them inspired and understood.
Purpose
With the Moon being their focus point in this lifetime, a person born on the 2nd of September is to achieve absolute awareness of self-love and forgiveness. Their heart is to cleanse of influences from others, so they can become susceptible and permeable just enough for their energy to circle in balance. They are to find intimacy, love, and childish joy. As love builds up, it is their main challenge not to close their heart when bruised and heart. They will be sinking into pain to swim out of it with their lessons learned and ready for new relationships to blossom.
What They Excel In
With the ideal of family life in their blood, they make wonderful parents and easily connect to the most fragile feelings in other people. This could turn them into doctors, healers, kindergarten teachers, and missionaries that spread true faith around the world. Their inner truth builds up to the point of understanding that allows them contact on a higher level of existence of souls. They become wonderful musicians and artists with something to share and need to be in touch with their pain to enjoy all advances of their inner state and be able to give support and healing to those in need through their way of honest expression.
September 2nd Birthday Gift
A birthday gift for Virgos born on September 2nd is to smell good, feel good, and inspire them to be more than they are at this point in life. They need fine spiritual guidance, a course in breathing techniques, yoga or meditation, and all those techniques that will give them tools to work on their own emotional states from within. Choose a tender perfume, something cozy and dreamy for their home, an artistic mirror or a dreamcatcher for their window. Small lamps that give dim light and candles are always an option, as well as all those fluorescent and tender gifts made of glass and watercolor.
Positive Traits for September 2nd Born
Loving, nurturing and open for the world, their sensations are like an antenna that connects us in times of conflict, the Divine Mother that unites all people into one dream and one ideal.
Negative Traits for September 2nd Born
Lost, disappointed and distant, they build their own microworld to avoid dealing with painful matters and could become numb, anesthetized by their own denial, and in constant loop of inner lies that keep them tied to the past.
Healing Crystal
Morganite, also known as the pink emerald, the stone of Divine Love is the perfect stone for Virgos born on September 2nd. It is a potent crystal to help relationships grow to the point of mutual understanding and forgiveness. This stone carries a sense of deep peace in its energetic input. Even a small piece will aid connecting to higher realms seeing the full purpose of relationships and emotions in one's life.
Sabian Symbol
The Sabian symbol for Virgo representatives born on September 2nd in a year preceding a leap year:
"An Expressionist Painter at Work"
The Sabian symbol for Virgo representatives born on September 2nd in a leap year and two years following it:
"Two Heads Looking Out and Beyond the Shadows"
The intensity of Neptune in their planetary row becomes obvious when we look at these symbols and their messages. One way to vent and let their creative juices flow will be through artistic expression and the right choice of profession to support their emotional needs. Another way, a bit less pleasant one but just as necessary, is that through shadows they are to embrace. Dual nature of their sign's ruler and their ability to disperse every situation and see its details need to combine into one big picture. They are to keep looking in one direction, towards light at the end of a tunnel and the happy ending they wish for. Believing in purpose of their deepest struggles, they will come out on the other side of fear, hesitation, hate, or any negative emotion that needs to cleanse.
Famous Birthdays on 2nd of September
In 1951 Mark Harmon was born, an American actor known for his roles in The West Wing and NCIS. We can see his intent to cleanse the Moon as he filed for custody of his nephew claiming that his sister wasn't capable of good parenting. He saved a teenage boy from a burning car.
In 1964 Keanu Reeves was born, a Lebanese Canadian actor and singer, best recognized for his role of Neo in the movie Matrix. Through his acting career, he has engaged in several forms of artistic expression, singing and playing bass guitar, writing a text for a picture book Ode to Happiness and directing a martial arts movie. He speaks of himself as deeply spiritual and gives a large percentile of his income to charity.
In 1966 Salma Hayek was born, a Mexican American actress and director who starred in Frida, series Ugly Betty and Grown Ups. Her humanitarian work earned her a nomination for the VH1 Do Something Awards. Her charitable work mostly focuses on raising awareness of violence against women.
Important Historical Events on 2nd of September
1666 – Breaking out of the Great Fire of London.
1752 – Gregorian calendar is adopted by Great Britain.
1789 – The founding of the U. S. Department of Treasury.
1945 – Independence is declared by Vietnam.
1960 – In the history of Tibet, the first election of the Parliament of the Central Tibetan Administration is held.
1970 – Two Apollo missions to the Moon are canceled by NASA.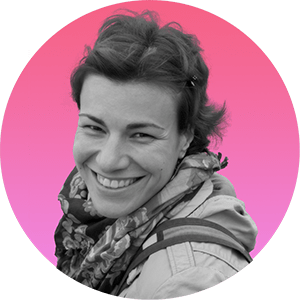 Iva Vucinic is a highly regarded professional astrologer & psychologist. Certified by the International Society for Astrological Research (ISAR CAP) and a graduate of Johannes Kepler Institute.
Iva is also an accomplished writer, with her work on astrology featured in major media outlets such as Yahoo, Daily Mail, Cosmopolitan, BuzzFeed, NBC ...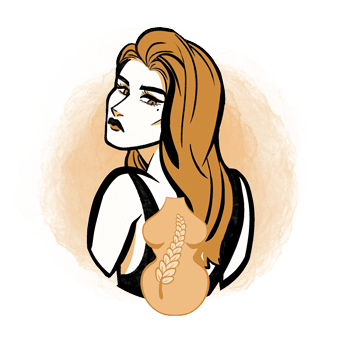 Additional Information
Virgo - traits, personality, dates, characteristics and astrological sign information.
Virgo Man - information and insights on the Virgo man.
Virgo Woman - information and insights on the Virgo woman.
Virgo Compatibility - the compatibility of Virgo with the other astrological signs in love, sex, relationships and life.
Virgo History - the history of Virgo and the stories behind it.
Virgo Symbol - images and interpretations of the Virgo symbol and ruler.
Zodiac Calendar - Discover what your date of birth tells about your character, motivation and purpose in life.