09/22 Birthday - Zodiac Information
September 22nd Zodiac
Date: September 22nd
Zodiac Sign: Virgo
Color: Sea Green
In One Word: Sensitivity
Shape: Crescents Fitting Together
Strength: Pure Emotion
Weakness: Sensitive to Toxic Environments
Most Compatible With: Cancer

A date such as September 22nd is meant to inspire us and send love our way, just after the Sun in Virgo had to face the loss of love in the world. Relationships built at this time tend to be caring and nurturing, supportive of needs of both individuals involved, although rarely that reasonable when observed from the side. People born at this time are empathic, able to recognize emotional worlds of other people, and this makes them vulnerable and low on matters of protecting themselves from negative and toxic influences from the outer world.
September 22nd Horoscope
MOON – MOON – (Pluto) – NEPTUNE
There is no planetary row as personally sensitive as this one, and each person born on September 22nd will have a rare talent of seeing others through all their weaknesses and emotional strengths. They are the eyes into the emotional world, and their Soul craves to connect on a deeply intimate plane, without restrictions of space or time standing in the way of relating with souls of those who touch their heart. Family issues and heritage are an important topic in their lives. Their relationship with their mother is special, and a basis for unique emotions that others might fail to see if their vision is blurred by ego and battles against vulnerability.
Sun and Jupiter are meant to expand the vision of those born on this date, giving them hope and knowledge as their confidence builds up. Their modesty is a subject to be worked on, and they typically settle for way less than what they deserve, filled with understanding for everyone else but their own frailty. Trying to be stronger than they are, they could make compromises that will reshape their beliefs as disappointment kicks in and they realize that the only person they are to have faith in is themselves.
Love and Emotions
Feelings and love life of those born on the 22nd of September may be a bit like ocean waves that move with the current. With so much water flowing through their primal nature, their rational mind will easily fade around those that touch their heart. This makes them vulnerable to all sorts of betrayals and wrong compromises along the way. They need to be stable and firm in understanding and deciphering their own feelings before anyone else's, or they might lower their guard too far down. They are to see the responsibility others have to treat them well, as well as their own to accept nothing less.
Faults and control could become a problem in married life. Blame will be shifted around, especially if they aren't as realistic and connected to the Earth and the material world as they would like to be with their Sun still in Virgo. They need a partner who is as fragile as they are, but also someone who is aware of the strength of their emotional world. When they truly get to know their Self, the person standing in front of them will admire and love them for who they are.
Purpose
The purpose in lives of people born on September 22nd is acceptance and a quest for their boundaries and personal responsibility. As soon as they realize that they are primarily responsible for their own state of mind and heart, separating from issues that are dishonest and painful, their lives will get much easier. These individuals are meant to build a structure for their future, respect their personal goals, and instead of being a mushy complex mix of all the emotions from the world, build a structure of faith to always rely on as they deeply connect.
What They Excel In
A person born on September 22nd has the most important talent of all – to love. They excel in interpersonal contact, any form of house chores or decorations, and do well as interior designers, cooks, or those who own a winery just several blocks from your house. Their need to have a peaceful family life is exactly what makes them stable and wonderful parents, loving and filled with understanding for their children's fragile needs.
September 22nd Birthday Gift
A birthday gift for sentimental souls of Virgos born on September 22nd can be a trinket they will keep on a shelf, a piece of glass or a mirror, old memories and photos brought to a new light, or anything that reminds them of the power of support they can find inside your relationship. If they are a bit stuff in convictions that limit their emotional power, you can always choose something practical for their home, and something to help them stir, shake, or create something in the kitchen.
Positive Traits for September 22nd Born
Sensitive, compassionate and loving, they are the most open of all Virgo representatives and feel things deeply, ready to connect and help those in need. Their nature might seem passive, but they know how to show initiative when motivated straight from the heart.
Negative Traits for September 22nd Born
Influenced by others and torn from side to side while overflooded with what doesn't belong in their emotional world, their fences are weak, and they could have trouble focusing and keeping any sort of structure in life if they don't separate their own world from the outer one.
Healing Crystal
A stone of rejuvenation and one to return people born on the 22nd of September into their primal emotional state, the one that came before getting pushed by adults to move in a certain pattern, is fuchsite. Not only does it give a positive perspective on life, it is also a crystal that will make things flow, enhancing gratitude and helping a person find forgiveness for matters that have bruised them. It fills one's life with joy, playfulness and laughter and awakens the child within.
Sabian Symbol
The Sabian symbol for Virgo representatives born on September 22nd in every year that isn't a leap year:
"A Seeker after Occult Knowledge is Reading an Ancient Scroll which Illuminates His Mind"
The Sabian symbol for Virgo representatives born on September 22nd in a leap year:
"Totally Intent upon Completing an Immediate Task, a Man is Deaf to Any Allurement"
We can see both extremes of the Moon's blessings and challenges in symbols for this date, the first one speaking of all those things that are to be read from the heart, and the second speaking of the moves made to break the natural flow of emotion. It is important for those born at this time to not rush into anything over the calling of their inner world. Advice and suggestions from other people should be taken into consideration but shouldn't be taken as seriously as their upbringing might lead them to believe they must.
Famous Birthdays on 22nd of September
In 1928 James Lawson was born, an American activist and author, a theoretician of nonviolence within the Civil Rights Movement. He got expelled from the University for his activism and later served as a pastor for 25 years.
In 1957 Nick Cave was born, an Australian singer, songwriter, actor and author, known by his emotionally intense music and a lyrical obsession with death. He said that the loss of his father created a vacuum where words began to float and find their purpose.
In 1961 Bonnie Hunt was born, an American actress and talk show host, who starred in Rain Man, Jerry Maguire and The Green Mile. Before creating her first improvisational comedy troupe, she worked as an oncology nurse in Chicago.
Important Historical Events on 22nd of September
1692 – The last hanging of people who got convicted of witchcraft in the Salem witch trials.
1862 – Emancipation Proclamation is released by Abraham Lincoln (born on February 12th) in its preliminary version.
1888 – National Geographic Magazine is published for the first time.
1979 – Near the Prince Edward Islands, an intense bright flash is observed, and its cause hasn't been determined.
1980 – Iran is invaded by Iraq.
1991 – The first time that the dead sea scrolls are available to the public.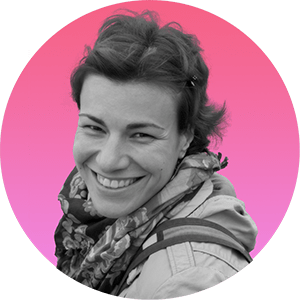 Iva Vucinic is a highly regarded professional astrologer & psychologist. Certified by the International Society for Astrological Research (ISAR CAP) and a graduate of Johannes Kepler Institute.
Iva is also an accomplished writer, with her work on astrology featured in major media outlets such as Yahoo, Daily Mail, Cosmopolitan, BuzzFeed, NBC ...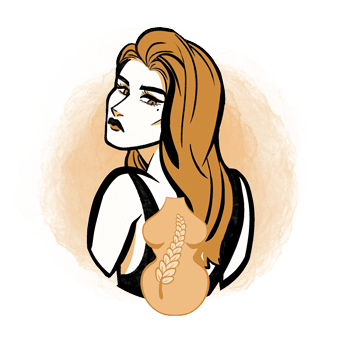 Additional Information
Virgo - traits, personality, dates, characteristics and astrological sign information.
Virgo Man - information and insights on the Virgo man.
Virgo Woman - information and insights on the Virgo woman.
Virgo Compatibility - the compatibility of Virgo with the other astrological signs in love, sex, relationships and life.
Virgo History - the history of Virgo and the stories behind it.
Virgo Symbol - images and interpretations of the Virgo symbol and ruler.
Zodiac Calendar - Discover what your date of birth tells about your character, motivation and purpose in life.